First Thing Today: Mild price gains overnight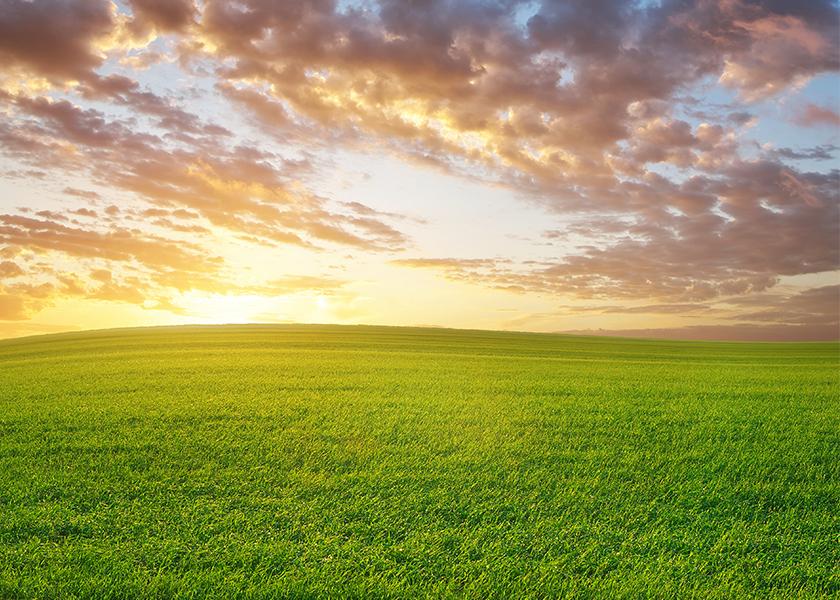 Mild price gains overnight... Spring wheat futures led overnight gains in the grain and soy complex on light trade ahead of USDA's November crop reports later this morning. As of 6:30 a.m. CT, corn futures are around 2 cents higher, soybeans are fractionally to a penny higher and wheat futures are 2 to 7 cents higher. Front-month crude oil futures are around 50 cents higher and the U.S. dollar index is holding near unchanged this morning.  
November crop reports out later this morning... Traders anticipate USDA will continue to raise its corn and soybean crop estimates. The average pre-report estimate from a Reuters survey puts the corn crop at 15.050 billion bu. and the soybean crop at 4.484 billion bushels. The bigger crop estimate is expected to increase the 2021-22 bean ending stocks projection, which is estimated to rise 42 million bu. from last month to 362 million bushels. But traders see corn carryover declining by 20 million bu. to 1.480 billion bushels. The report is expected to show little if any change to U.S. wheat ending stocks, with the average pre-report estimate at 581 million bushels.
Consultant leaves South American crop estimates unchanged... Crop Consultant Dr. Michael Cordonnier left his Brazilian soybean and corn crop estimates at 144 MMT and 118 MMT, respectively, though he has a neutral to slightly higher bias for both crops given favorable growing conditions. His Argentine crop estimates remained at 50 MMT for soybeans and 53 MMT for corn, with a neutral to lower bias for soybeans. In October, USDA projected Brazil's production at 144 MMT for soybeans and 118 MMT for corn, with Argentina's crops forecast at 51 MMT for beans and 53 MMT for corn. USDA is not expected to make any changes to its South American crop estimates later this morning.  
Winter wheat CCI ratings slip... When USDA's weekly crop condition ratings are plugged into the weighted Pro Farmer Crop Condition Index (0 to 500-point scale, with 500 being perfect), the HRW crop dropped 1.7 points to 327.0 and is now 16.1 points below the five-year average for early November. The SRW crop slipped 1.4 points on the week to 365.2, though that's still 2.2 points above average.
Crop Progress & Condition Report highlights… Following are highlights from USDA's crop progress and condition update for the week ended Nov. 7.
Corn: 84% harvested (78% on average)

Soybeans: 87% harvested (88%)

Cotton: 98% bolls open (98%), 55% harvested (57%)

Winter wheat: 91% planted (91%), 74% emerged (77%), 45% "good" to "excellent" (unchanged)
SPR watch: Focus is on EIA report... A U.S. government energy report today may determine whether the Biden administration decides to release crude from the Strategic Petroleum Reserve (SPR). Officials will likely be looking for any significant revisions to price and supply/demand forecasts in the Energy Information Administration's Short Term Energy Outlook before deciding. "It's very useful to see where their projections are going for oil prices into the future and where their projections for comparable gas prices at the retail pump are going as well," Deputy Energy Secretary David Turk said in an interview at the COP26 climate summit in Glasgow, Scotland. "What you'll see is a dropping-off of that" as more production catches up with post-pandemic demand despite "some near-term challenges," Turk said.
U.S. to start projects to counter China's global infrastructure plan... The U.S. plans to invest in five to 10 large infrastructure projects around the world in January as part of a broader Group of Seven (G7) program to counter China's Belt and Road Initiative, a senior U.S. official said on Monday. Officials are meeting government and private-sector leaders as they hunt for projects to be funded under the Build Back Better World (B3W) initiative launched by the G7 in June. Plans could be finalized during a G7 meeting in December, the official said. Washington will offer developing countries "the full range" of U.S. financial tools, including equity stakes, loan guarantees, political insurance, grants and technical expertise to focus on climate, health, digital technology and gender equality, the official told reporters. Click here to view the White House fact sheet on B3W.
China's real estate slowdown... China's aggressive campaign to root out speculative real-estate activity could slow the country's growth rate for years to come, economists say, even if a major housing correction with sharply falling home prices is averted. China is attempting a controlled slowdown of the country's property market — whose decades-long boom has led to runaway price increases and a glut of empty apartments — to reduce financial risks and put the economy on sounder footing. While economists generally agree that purging the market of irrational behavior is necessary, they say the campaign will at least partly deprive China of one of its biggest sources of growth.
Fed: Public health a top concern... The Federal Reserve said U.S. public health is among the biggest near-term risks to the financial system. The central bank's semiannual Financial Stability Report also noted that asset prices are susceptible to large declines should investor sentiment shift. "Asset prices may be vulnerable to significant declines should risk appetite fall, progress on containing the virus disappoint, or the recovery stall," the report noted.
Feedlots cleaned up a lot of cattle... The average cash cattle price firmed $2.93 last week to the highest weekly average since February 2018. Importantly, feedlots moved a lot of cattle at the sharply higher prices last week, cleaning up laggard marketings. While packers may try to back down cash prices after buying a lot of animals last week, the strong movement should pave the way for even higher cash trade in the weeks ahead.
Cash hog index firms again... The CME lean hog index rose another 60 cents today to $79.29, the second straight daily gain. While this is likely just a temporary uptick in the cash index, at least it has stalled for now the persistent drop from the summer high. Seasonally, the cash index typically falls into winter before starting a recovery.
Overnight demand news... The Philippines purchased 50,000 MT of Australian feed wheat. Japan is seeking 157,987 MT of wheat from the U.S., Canada and Australia. South Korea tendered to buy 115,000 MT of optional origin non-GMO soybeans. Tunisia tendered to purchase 100,000 MT of soft milling wheat and 75,000 MT of feed barley – both optional origin.
Today's reports