First Thing Today Audio | September 8, 2021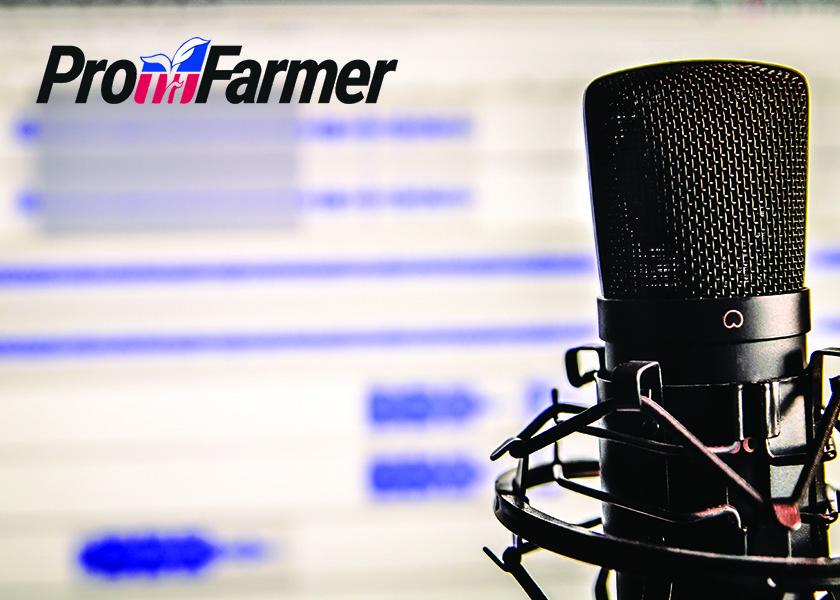 Corn and soybean futures recovered a portion of Tuesday's sharp losses overnight. As of 6:30 a.m. CT, corn futures are mostly 3 to 4 cents higher and soybeans are mostly 7 to 8 cents higher. The wheat market is narrowly mixed, with SRW contracts steady to a penny firmer, while HRW and HRS futures are fractionally to 2 cents lower. The U.S. dollar index is around 150 points higher this morning, while front-month crude oil futures are nearly $1 higher.
Following are highlights from USDA's crop progress and condition update for the week ended Sept. 5.
     • Corn: 95% in dough, 74% dented, 21% mature, 59% "good" to "excellent" (G/E)
     • Soybeans: 96% setting pods, 18% dropping leaves, 57% G/E
     • Spring wheat: 95% harvested
     • Cotton: 94% setting bolls, 29% bolls open, 61% G/E
The overall price tag for the reconciliation package remains a major concern for Senators. Axios reported that Senator Joe Manchin may only support a package with a $1 trillion to $1.5 trillion overall cost, and that any new legislation must be fully paid for by revenue increases.
The House Agriculture Committee's initial reconciliation package will include $1 billion over eight years for USDA to provide grants for expanding biofuel pump infrastructure, upgrade existing tanks and pumps in a bid to increase ethanol usage via higher blends, according to Politico.
Officials with the People's Bank of China (PBOC) said Tuesday the Chinese central bank will not resort to flood-like stimulus, as they expect liquidity supply and demand will remain basically balanced in coming months. Signs China's economy was losing steam have fueled expectations PBOC would need to ease its monetary policy.
St. Louis Fed President James Bullard said he still backs starting the tapering of the Fed's purchases of bonds and sees that effort winding down in the first half of 2022, despite the disappointing August employment data.
Initial cash cattle bids and asking prices weren't established on Tuesday, signaling this week's cash trade may be slow to develop. Packers are thought to be well bought ahead on slaughter needs and given the sharp drop in cattle futures on Tuesday and sluggish retailer buying of beef recently, traders anticipate cash prices will be weaker this week.
The CME lean hog index will be quoted down 76 cents at $99.30 on Wednesday and will likely continue to slide as the average national direct cash hog price dropped another $1.29 yesterday. But the big discount October futures holds to the cash index continues to widen.
---