First Thing Today: Grain, soy futures part of broader selling overnight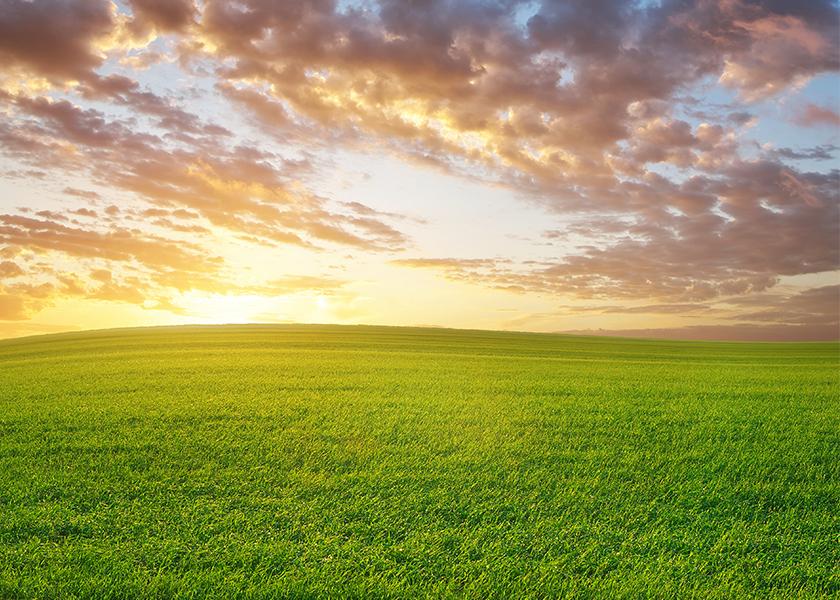 Grain, soy futures part of broader selling overnight... Commodity markets faced pressure overnight on renewed macroeconomic concerns amid new Covid outbreaks in China. Grain and soy futures were pressured by the broad-based selling. As of 6:30 a.m. CT, corn futures are around 3 cents lower, soybeans are 6 to 8 cents lower and wheat futures are mostly 2 to 3 cents lower. Crude oil futures are down just over $1, while the U.S. dollar index is holding near unchanged.
China's coal futures drop again... China's thermal coal futures slumped to their lowest in more than a month, marking the sixth consecutive day of declines, after the country's state planner said it would conduct "clean up and rectification" of unlicensed coal storage sites. The most-traded thermal coal futures contract on the Zhengzhou Commodity Exchange is down more than 40% from the record highs hit last week as the Chinese government has stepped up surveillance of the coal situation amid a supply shortage. A slew of government measures has caused open interest in thermal coal futures to fall sharply as traders liquidated positions.
Administration presses ports, terminals and trucking industry to address backlog... The Washington Post (WaPo) reports two weeks after Biden administration officials announced steps toward round-the-clock operations at the nation's chief port complex, the backlog of ships anchored off the coast of Southern California has grown larger. There is little sign that truckers are taking advantage of terminals' extended hours to move containers off the crowded docks. WaPo says this "deepening freight logjam is defying President Biden's hopes of restoring normal cargo movements, hampering the economic recovery and threatening consumers' holiday shopping plans." It adds, "As complaints mount from affected shippers, administration officials are pressing ports, terminals and truckers to rethink their operations. On Monday, the ports of Los Angeles and Long Beach said they would impose new daily fees on cargo carriers in a bid to clear the docks and make room for containers stuck on ships offshore."
Update on BIF/BBB... Key Democrat progressives are not wavering on their stance of linking the Build Back Better (BBB) social funding initiative with the around $1 trillion bipartisan infrastructure (BIF) package. But signs of a framework/funding agreement are emerging. Progressives applauded when reports surfaced that the White House would include between $500 billion and $550 billion for climate-related provisions in the reconciliation package. President Joe Biden on Tuesday again met with Senate Democratic centrists Joe Manchin (D-W.Va.) and Kyrsten Sinema (D-Ariz.). BBB funding options are not settled, with some potential avenues being unveiled. Senate Finance Committee Chair Ron Wyden (D-Ore.) released a "billionaire income tax" proposal early this morning. According to Wyden, his plan "would ensure billionaires pay tax every year, just like working Americans. No working person in America thinks it's right that they pay their taxes and billionaires don't." The proposal would impact around 700 Americans, and it would generate roughly $300 billion in revenue. The tax would only apply to Americans with more than $1 billion in assets or more than $100 million in income for three consecutive years. The Joint Committee on Taxation hasn't scored the legislation yet. Key is whether Manchin and House Ways & Means Chairman Richard Neal (D-Mass.) will support the billionaire income tax. Another proposal is the 15% minimum tax. We'll have additional details in "Evening Report."  
U.S./China tensions accelerate further after Blinken calls for U.N. support of Taiwan... Geopolitical watchers say U.S. Secretary of State Antony Blinken's comments are a sign of the U.S. upgrading its support for Taiwan while not yet signaling a major policy change, calling for U.N. member states to support the island taking part in international bodies. Beijing protested to Washington over the remarks, saying they would lead to a big disruption in China/U.S. relations. "The U.S. has continued to make mistakes in words and deeds on the Taiwan issue, and China has made a firm and necessary response. If the U.S. continues to play the 'Taiwan card', it will inevitably cause a huge disruptive effect on Sino/U.S. relations," said Chinese foreign ministry spokesman Zhao Lijian.
Russia extends current grain export taxes for another week... Russia's grain export taxes that were updated today will run through Nov. 9 due to a federal holiday from Oct. 30-Nov. 7. That means the export tax on wheat will be $67 per metric ton for the next two weeks. Typically, the sliding export duty is calculated on a weekly basis.
Bunge reports strong Q3 results, raises full-year outlook... Bunge reported profits of $4.28 per share and a net income of $645 million in the third quarter. CEO Greg Heckman commented: "We delivered a truly exceptional quarter. Our team was nimble, insightful and proactive, effectively managing supply chains, capacity and risk. Our global platform has allowed us to serve our customers – both farmers and end consumers – in today's volatile environment... Looking ahead, we expect the favorable market trends to continue. We are well-positioned to help our customers across the supply chain address the challenges in meeting increasing consumer demand for sustainable food, feed and fuel." Bunge now expects full-year adjusted income to be at least $11.50 per share from the previous outlook of at least $8.50 per share.
Reuters reports rise in U.S. rejections of contaminated meat from Australia... USDA's Food Safety and Inspection Service (FSIS) rejected 10 shipments of meat from Australia in 2020 due to contamination with feces or other digestive matter, up from one in 2019 and four in 2018, according to internal USDA data reviewed by Reuters. By contrast, Canada and New Zealand had only one shipment each rejected due to contamination, with Mexico having none. For the first two months of 2021, the data showed three shipments of Australian meat had been rejected for the same reasons with none for Canada and Mexico, the data showed. Reuters said USDA did not provide more-recent information when asked. The contaminated shipments were from JBS Australia, Thomas Foods, Fletcher International Exports, Australian Lamb Co., and V&V Walsh, Reuters said, indicating they cross-referenced internal data with publicly available information. FSIS further noted that only 0.6% of meat physically examined in 2020 was rejected.
Choice beef pushes higher... Choice boxed beef prices firmed $1.72 on Tuesday, the fourth consecutive day of gains, providing stronger signs the wholesale market has found a bottom. Strength in the boxed beef market helped fuel a fresh wave of buying in cattle futures yesterday, with December live cattle posting a bullish outside day up and the highest closing level since Sept. 2. The strong technical close for December cattle could trigger followthrough buying, though traders may be apprehensive to be too aggressive with long positions with cash cattle trade still uncertain for the week.
Hog market cash fundamentals weaken... The CME lean hog index will be quoted down another 32 cents today and the pork cutout value fell another $4.32 on Tuesday. But traders' attitudes toward hog futures are eroding more quickly than cash fundamentals. December hog finished Tuesday at a $10.085 discount to today's cash index, signaling an extremely pessimistic outlook as traders have a much more aggressive than normal seasonal decline built into futures.
Overnight demand news... Egypt yesterday afternoon issued a tender to buy at least 55,000 MT of soft and/or milling wheat from the U.S., Canada, Australia, France, Germany, Poland, Argentina, Russia, Kazakhstan, Ukraine, Romania, Bulgaria, Hungary, Paraguay and Serbia. Results of the tender are expected later today.
Today's reports