First Thing Today Audio | September 3, 2021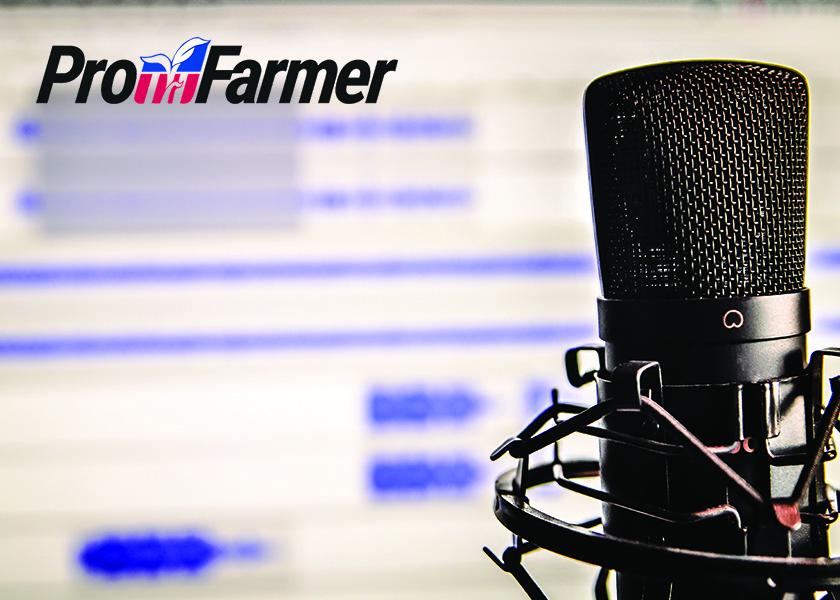 Corn futures faced pressure overnight and the market is currently trading low-range and down 3 to 6 cents. Soybean futures are 4 to 5 cents higher after seeing two-sided trade overnight. Winter and spring wheat futures are choppy to higher. The U.S. dollar index is marginally lower; crude oil futures are posting modest gains.
Markets and government offices will be closed on Monday for Labor Day. Grain and soy markets will reopen at 7 p.m. CT on Monday. So-called summer doldrums will end Tuesday, and markets could put more focus on unsettling happenings such as the surge in Covid cases, China's government crackdown on businesses it says are making too much money and North Korea's nuclear program.
Restaurant reservations on bookings site OpenTable were down 9% in the week ending Sept. 2 compared with the same week in 2019, for instance. In another sign of weakening, the number of employees logging hours fell 4% in August from July, according to Homebase, a scheduling-software company.
The commodity brokerage StoneX raised its U.S. corn yield projection by 0.6 bu. from last month to 177.5 bu. per acre. The firm also added 0.8 bu. to its U.S. soybean yield forecast that now stands at 50.8 bu. per acre.
Net cash farm income, which tracks producers' cash flow, is forecast by USDA at $134.7 billion for 2021. That number is up $6.4 billion from February's forecast and would be an increase of 21.5% from 2020's $110.9 billion.
The U.S. trade deficit narrowed in July. This came as consumers and businesses pulled back on purchases of imported goods.
Senator Joe Manchin (D-W.Va.) said Democrats should hit "pause" on President Joe Biden's $3.5 trillion spending package, sending a significant warning shot at Biden and Democratic congressional leaders' top legislative priority.
The highly anticipated top-up payments to hog producers, initially promised at $17 per head, are, according to USDA Secretary Tom Vilsack, coming soon. Meanwhile, he is not sure Congress gave authority for specific biofuel sector payments, but he quickly signaled other biofuel initiatives are ahead.
Feeder cattle futures led the cattle complex lower on Thursday, with traders working to narrow the new front-month's premium to the cash index. Boxed beef prices have also dropped quickly, with summer unofficially coming to an end on Monday. Cash cattle action has been at steady levels this week.
Nearby lean hog contracts didn't stray far from unchanged on Thursday, with the front two contracts continuing to find support at the 100-day moving average. Pork export sales jumped 38% from the prior four-week average the week ending Aug. 26, with Mexico topping the list of buyers.
---