First Thing Today Audio | August 20, 2021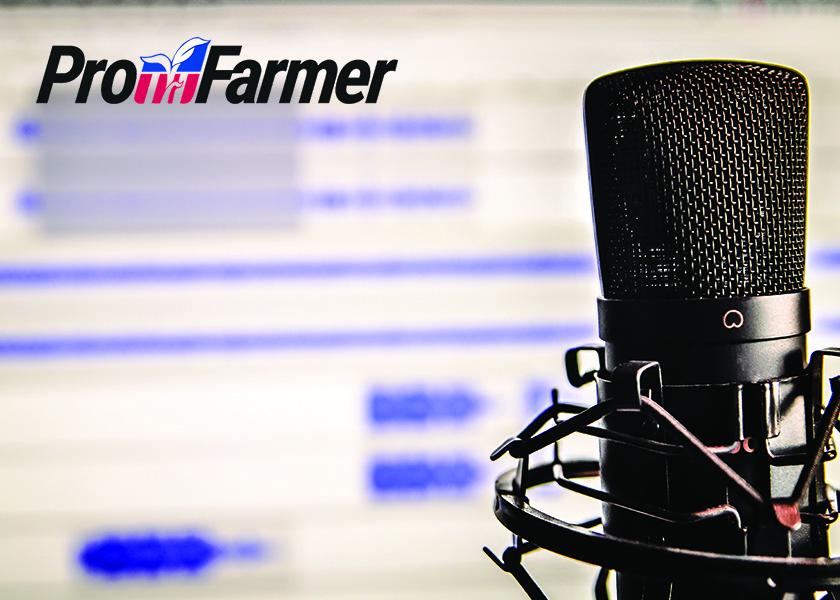 Corn futures are a penny or two higher to start the day. Soybean futures are up 4 to 6 cents, taking back a portion of yesterday's losses. Winter wheat futures have climbed 2 to 3 cents, while spring wheat futures are up 6 to 9 cents. The U.S. dollar index has extended its rally to the highest level since early November. Crude oil futures are under pressure, but within yesterday's trading range.
On Day 4 of the Pro Farmer Crop Tour, scouts measured an average corn yield potential of 190.8 bu. per acre for Iowa, which compares to 177.8 bu. per acre last year for the state. Pod counts in a 3'x3' square came in at 1,218 for Iowa, which compares to 1,146 pods in 2020.
In Minnesota, scouts measured average corn yield potential of 177.4 bu. per acre, which compares to 195.1 bu. per acre last year. Pod counts in a 3'x3' square came in at 1,027 for Minnesota, which compares to 1,086 pods last year.
Our Pro Farmer production and yield estimates (informed by Tour data, but separate) will be released at 1:30 p.m. CT today on our website, in our newsletter and via email.
Rains fell overnight across the western half to two-thirds of Nebraska and South Dakota, with some very light accumulation making its way into southwest North Dakota. More rain is expected for these states and into Minnesota today and later this weekend.
USDA announced $26 million in new investments under the Higher Blends Infrastructure Incentive Program (HBIIP) to help retailers and fuel distributors upgrade equipment to support higher biofuel blends and boost biofuel sales volumes by approximately 822 million gallons per year. This pushes total HBIIP funding distributed to $66.4 million, with USDA estimating it will bring 1.2 billion gallons per year of additional biofuel sales.
Treasury Secretary Janet Yellen and Labor Secretary Marty Walsh said Thursday that the Biden administration will not seek an extension of pandemic jobless aid programs but encouraged states to use funding from the $1.9 trillion stimulus package to support unemployed workers.
The Creighton University Rural Mainstreet Index (RMI) for August fell slightly to 65.3 from July's 65.6. This marks the indexes ninth straight month above the 50-point line that marks growth neutral.
Deere & Company now expects net income in fiscal 2021 to be from $5.7 billion to $5.9 billion, an increase from the level the company expected in May of $5.3 billion to $5.7 billion. Farm and construction equipment demand has grown even as pandemic-related supply chain disruptions have raised challenges.
USDA will release its monthly Cattle on Feed Report today. Analysts polled by Reuters expect the report to show all major categories down from year-ago. Boxed beef values have yet to reverse their multiweek rally and Choice values climbed $1.55 yesterday, taking out the mid-June high.
The pork cutout value fell on Thursday and movement slowed. Meanwhile, weekly pork export sales of 20,000 MT for 2021 failed to impress, dropping 31% from the prior four-week average.
---