Ahead of the Open | September 9, 2021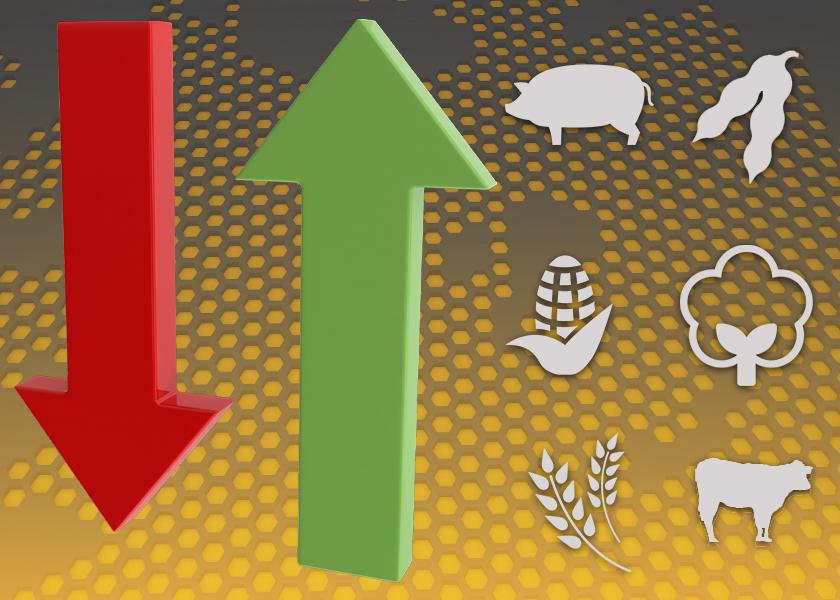 GRAIN CALLS
Corn: 3 to 4 cents lower.
Soybeans: 6 to 8 cents lower.
Wheat: 8 to 17 cents lower.
GENERAL COMMENTS: Corn futures fell to the lowest prices in over three months overnight and soybeans and wheat also declined ahead of a USDA Crop Production Report tomorrow that's expected to show increased U.S. corn and soybean crop estimates. Malaysian palm oil futures fell nearly 2%, ending a five-day rally, on expectations for larger supplies. Nymex crude oil futures are around $1 lower this morning, while the U.S. dollar index is near unchanged.
USDA announced a daily sale of 132,000 metric tons (MT) of soybeans to China for the 2021-22 marketing year. Since the beginning of August, USDA has reported over 3.5 million MT of U.S. soybean sales to China or "unknown" destinations.
Yesterday, USDA's Farm Service Agency released certified acreage figures two days earlier than scheduled, after the data was "inadvertently posted" online. Based on our analysis of the data, corn plantings will rise to 94.2 million acres, soybean plantings will edge up to 87.7 million acres and cotton plantings will slip to 11.35 million acres.
Asian grain and oilseed buyers are likely to face shipping delays of at least one month after Hurricane Ida wiped out power and caused other damage at key export terminals around the Gulf Coast, Reuters reported. "We have trading companies asking us to roll over shipping contracts from September to October, as it will take at least one month to get things back to near normal," a trading manager at an international company running soybean and wheat processing plants across Asia said.
Truckers in Brazil staged demonstrations throughout the country yesterday, partially blocking key routes in several states. But the strike was having limited impact on grain exports.
Russia exported 14.1 million metric tons (MMT) the first seven months of 2021, a 6.2% slide from last season's 15.0 MMT at that point in the season.
Conab cut its official Brazilian corn crop estimate by 901,000 MT from last month to 85.7 MMT. Conab's estimate is still much higher than private firms. Brazil-based AgRural estimates Brazil's corn crop at 81.9 MMT. Crop Consultant Dr. Michael Cordonnier pegs the crop at 82.0 MMT. Conab cut its 2020-21 Brazilian corn export forecast to 22 MMT, down 1.5 MMT from last month. Conab raised its 2020-21 Brazilian soybean export forecast to 83.6 MMT, up 200,000 MT from last month.
Saudi Arabia's main state wheat buying agency issued an international tender to buy around 360,000 MT of milling wheat. Jordan's state grain buyer issued a new tender to buy 120,000 MT of milling wheat from optional origins. Tunisia tendered to buy 100,000 MT of soft milling wheat. Egypt purchased 240,000 MT of wheat from Ukraine and 60,000 MT of wheat from Russia.
CORN: December corn fell as low as $5.05 1/4 overnight, the lowest intraday price since $5.00 1/4 on May 26 and under a cent from the 200-day moving average at $5.04 1/2. USDA, in its next Crop Production Report tomorrow, is expected to raise its estimate for the U.S. corn crop about 1.3% from its previous forecast, to 14.94 billion bu., based on a Reuters survey of analysts.
SOYBEANS: November soybeans fell as low as $12.71 overnight, 1 cent above last week's low. USDA is expected to boost its forecast for the U.S. soybean crop by about 0.9%, to 4.377 billion bu., and hike the projected average national yield to 50.4 bu. an acre, from 50 bu. per acre previously.
WHEAT: December SRW futures fell as low as $6.96 1/4 overnight, the lowest intraday price since $6.84 on July 28.
LIVESTOCK CALLS
CATTLE: Steady-mixed.
HOGS: Steady-weak.
CATTLE: October live cattle fell yesterday for the fourth consecutive to end at $123.10, the lowest closing price since June 1, as wholesale beef prices eroded further. Choice grade cutout values fell 33 cents yesterday to $334.86, the lowest since Aug. 16, on movement of 132 loads. Movement has picked up in recent days, a potential sign that prices have fallen enough to stir stepped-up retail buying. Slaughter-ready steers in top feedlot areas yesterday averaged $124.00, compared to last week's average of $125.61. Cattle futures have undergone a severe technical breakdown with October futures plunging over 7% from the contract high of $132.85 on Aug. 24. Yesterday's close nearly matches the 200-day moving average, and the next downside objective for market bears is the June low of $119.92.
HOGS: October lean hogs yesterday settled at $87.375, a two-week low, amid ongoing wholesale market weakness and expectations for rising supplies. But jumps in cutout values and national direct carcass values may provide some support. Average carcass cutout values rose $4.73 yesterday to an average of $110.40, led by a jump of over $27 in hams, USDA reported. Cutouts are just a day removed from a decline to the lowest daily price since March 22. The latest CME lean hog index is quoted at $98.74, down 56 cents from yesterday. However, the average national direct cash hog price rose $1.31 to $89.71 Wednesday, possibly signaling a short-term low.