Preparing for USDA's June 10 crop reports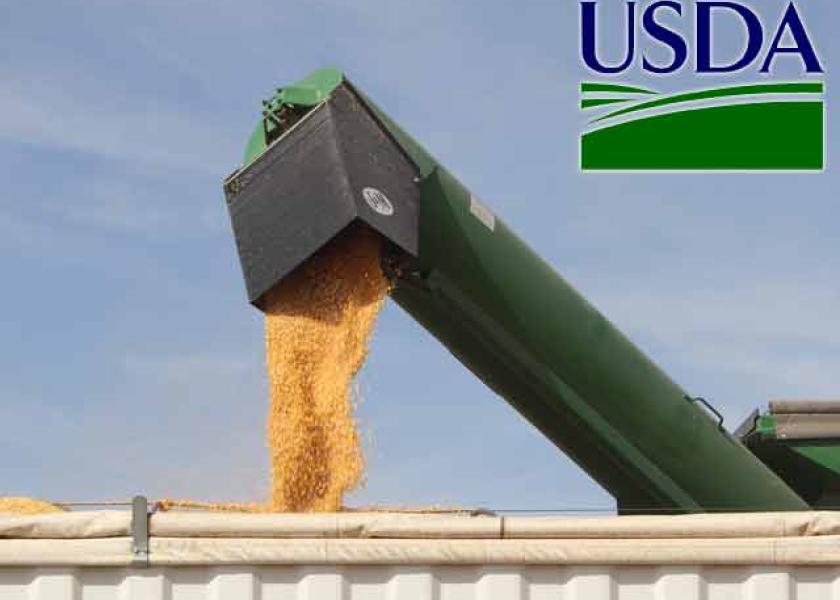 USDA is expected to trim its old- and new-crop corn ending stocks forecasts in Thursday's Supply & Demand Report. The corn market will also pay close attention to USDA's Brazilian corn crop estimate, though its widely expected that figure will remain well above private crop estimates. Traders anticipate the old- and new-crop soybean ending stocks will increase slightly from last month. For wheat, the focal point will be the updated winter wheat crop estimate, which is expected to climb from last month.
The following estimates are from Reuters with the exception of the cotton figures, which are from Bloomberg. 
Expectations for
U.S. Carryover

Corn – billion bushels

 

2020-21

2021-22

Average est.

1.207

1.423

Range

1.132-1.257

1.282-1.507

USDA May

1.257

1.507

 

Soybeans – million bushels

 

2020-21

2021-22

Average est.

122

146

Range

110-150

127-206

USDA May

120

140

 

Wheat – million bushels

 

2020-21

2021-22

Average est.

869

783

Range

832-901

702-899

USDA May

872

774

 

Cotton – million bales

 

2020-21

2021-22

Average est.

NA

2.99

Range

NA

2.30-4.05

USDA May

3.30

3.10
Expectations for
Global Carryover

Corn – MMT

 

2020-21

2021-22

Average est.

280.82

289.20

Range

276.00-285.00

285.00-294.00

USDA May

283.53

292.30

 

Soybeans – MMT

 

2020-21

2021-22

Average est.

87.14

91.22

Range

86.00-92.00

89.00-94.10

USDA May

86.55

91.10

 

Wheat – MMT

 

2020-21

2021-22

Average est.

294.41

294.49

Range

293.30-295.23

290.00-300.00

USDA May

294.67

294.96

 

Cotton – million bales

 

2020-21

2021-22

Average est.

NA

90.14

Range

NA

88.00-92.03

USDA May

93.16

90.99
Brazilian Production

Soybeans – MMT

Average est.

136.16

Range

135.73-137.00

USDA May

136.00

 

Corn – MMT

Average est.

97.32

Range

95.00-100.50

USDA May

102.00
Argentine
Production

Soybeans – MMT

Average est.

46.61

Range

45.00-47.50

USDA May

47.00

 

Corn – MMT

Average est.

47.04

Range

46.00-47.50

USDA May

47.00
Expectations for
U.S. Wheat Production

All wheat – billion bu.

Average est.

1.892

Range

1.846-1.973

USDA May

1.872

 

Winter wheat – billion bu.

Average est.

1.312

Range

1.276-1.393

USDA May

1.283

 

HRW wheat – million bu.

Average est.

760

Range

723-826

USDA May

731

 

SRW wheat – million bu.

Average est.

333

Range

317-350

USDA May

332

 

White winter wheat – million bu.

Average est.

216

Range

195-250

USDA May

220