First Thing Today: Another round of contract highs in wheat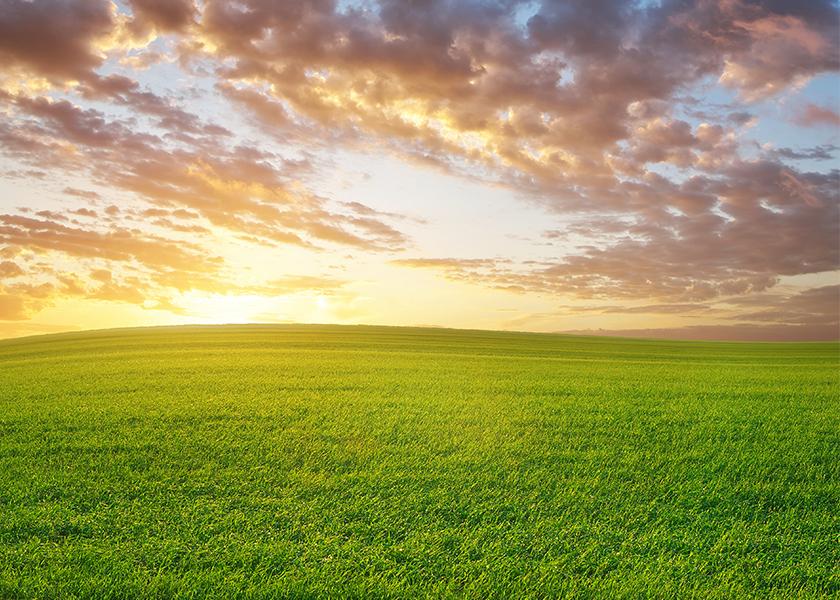 Contract highs in wheat overnight... Wheat futures posted fresh contract highs overnight, supporting corn and soybeans. As of 6:30 a.m. CT, wheat futures are trading 5 to 8 cents higher, led by nearby HRS contracts. Corn futures are 1 to 2 cents higher and soybeans are mostly 4 to 6 cents higher. The U.S. dollar index is holding near unchanged this morning, while front-month crude oil futures are around 50 cents lower.  
China stock-up directive flares food shortage concerns... The Chinese government instructed families to keep daily necessities in stock in case of emergencies ahead of winter. The commerce ministry issues such notices every year, but its instruction came earlier this year because of recent flooding in the main vegetable growing area of the country that caused prices to surge and amid a spike in Covid-19 cases. The ministry's statement urged local authorities to ensure supply and stable prices, and to give early warnings of any supply problems. The commerce ministry said local authorities should buy vegetables that can be stored and also strengthen emergency delivery networks. Information about prices and supply and demand of commodities should be released in a timely manner to calm consumer fears.
Infrastructure bills update: One step forward, two back... Progressive Democrats overplayed their hand, and the White House's effort to link the two infrastructure measures is causing uncertainty as to the fate of both bills. If election results in Virginia today show a major Republican win, that could make some Democrats leery about moving ahead. It is now clear that the much-hyped Build Back Better (BBB)/reconciliation framework should not have been released without the public support of Sen. Joe Manchin (D-W.Va.), Sen. Kyrsten Sinema (D-Ariz.) and perhaps others. After weeks of saying they wouldn't vote for the bipartisan infrastructure bill until they get clear assurances that Manchin and Sinema would back the BBB Act, leading House progressives now say they're ready to vote for both this week — evidence they overplayed their hand. House Speaker Nancy Pelosi (D-Calif.) told her leadership team the Rules Committee could meet Wednesday on this legislation, signaling a possible floor vote by the end of the week on BBB and the bipartisan infrastructure bill. But some want an official Congressional Budget Office score before voting for the measure, a process that could take a while. Pelosi is scheduled to go to Glasgow next week for a global climate-change conference, and that is why she wants this all wrapped up beforehand.
StoneX raises corn, soybean crop estimates... StoneX raised its U.S. corn crop estimate by 97 million bu. from last month to 15.119 billion bu. on a national average yield of 177.7 bu. per acre, up 1.1 bu. from its September figure. The brokerage increased its soybean crop estimate by 54 million bu. to 4.490 billion bu. on an average yield of 51.9 bu. per acre, up 0.6 bu. from last month.
HRW CCI declines, SRW rating inches up... When USDA's weekly crop condition ratings are plugged into the weighted Pro Farmer Crop Condition Index (0 to 500-point scale, with 500 being perfect), the HRW crop dropped 4.2 points to 328.7. Decline in the HRW crop was led by Texas, though crops in Kansas, Colorado, Nebraska and Montana also dropped. The SRW crop inched up 1.3 points to 366.5. The HRW CCI rating is 13.4 points below its five-year average, while the SRW rating is 0.8 points above average.
Crop Progress & Condition Report highlights… Following are highlights from USDA's crop progress and condition update for the week ended Oct. 31.
Corn: 74% harvested (66% on average)

Soybeans: 79% harvested (81%)

Cotton: 94% bolls open (95%), 45% harvested (48%)

Winter wheat: 87% planted (86%), 67% emerged (68%), 45% "good" to "excellent" (46% previous week)
Consultant cuts Argentine soybean crop estimate... Argentina's weather has been "problematic" early in the growing season and planted acres are not expected to be as much as originally thought. As a result, Crop Consultant Dr. Michael Cordonnier lowered his Argentine soybean crop estimate by 1 MMT to 50 MMT. He kept his Argentine corn crop estimate at 53 MMT. Cordonnier also kept his Brazilian soybean and corn crop estimates unchanged at 144 MMT and 118 MMT, respectively.
Supply-chain problems getting worse... The Institute for Supply Management on Monday reported that its manufacturing index registered 60.8 for October, down slightly from September's 61.1 but still signaling strong growth in the sector. All five of the subindexes that go into the overall manufacturing index signaled expansion, but among the highest was the supplier-deliveries index. The deliveries index is based on how quickly suppliers are fulfilling orders — the more manufacturers reporting supplies are taking longer to arrive, the higher the index. Supply-chain bottlenecks and shortages are slowing deliveries, keeping factories from manufacturing as much as they would like.
Biden to announce tougher regs on oil, gas methane emissions... President Joe Biden on Monday called methane cuts the "most effective strategy we have to slow global warming in the near term." EPA will propose rules to plug methane gas leaks at hundreds of thousands of oil and gas wells in the United States. The agency's measures will strengthen current regulations on new oil and gas wells and impose new requirements for existing wells that previously escaped methane regulations. Biden will formally announce the proposals during the second day of the COP26 climate summit in Glasgow, Scotland.
Local and statewide elections being held around the country today... These elections will determine the governors of Virginia and New Jersey and the mayors and other leaders of New York City, Atlanta, Minneapolis and other places. Minneapolis is deciding whether to replace its police department and Atlanta's mayoral contest has been dominated by concern over a jump in violent crime. They will also decide the fate of ballot measures on election rules, local taxes and other issues.
CFAP payment totals move little in most recent week... Total payouts approved for the Coronavirus Food Assistance Program 2 (CFAP 2) edged up slightly to $18.77 billion as of Oct. 31, up from $11.76 billion the prior week, as original CFAP 2 payments moved up to $13.95 billion from $13.94 billion the prior week. The top-up payments changed little during the most recent week and are at $4.82 billion. Total CFAP 1 payments also stood nearly unchanged at $11.79 billion as of Oct. 31, with $10.6 billion in original CFAP 1 payments and $1.19 billion in top-up payments.
China's hog sector out of balance... China's massive hog sector is dealing with excess pork production after millions of small farmers started raising hogs as China's leaders called for an urgent recovery following the African swine fever outbreak. While most of the small, first-time hog farmers are now losing money raising hogs, many of them haven't culled their herds, hoping for a rebound in profits. Wang Chuduan, professor at China Agricultural University, told an industry meeting it will likely take another large disease outbreak in the country this winter to eliminate some of the excess supply.
Wholesale beef prices rise, but movement slows... Choice boxed beef prices firmed $1.86 and Select gained $1.02 on Monday, but packers moved only 82 loads of product on the day. Movement will be watched closely to see if the recent uptick in prices after an extended decline is already choking off retailer demand or if Monday was just a slow day.
Cash hog fundamentals continue to weaken... The CME lean hog index is down another 73 cents today and the pork cutout value fell $4.08 on Monday after being firmer in morning trade. Much of the afternoon drop in the pork cutout was tied to a plunge in ham prices, which dropped $20.80 for the day after being $7.34 higher in early trade.  
Overnight demand news... Japan is seeking 143,396 MT of wheat from the U.S., Canada and Australia in its regular weekly tender.
Today's reports