Cold Storage Report: Build in frozen pork stocks concerning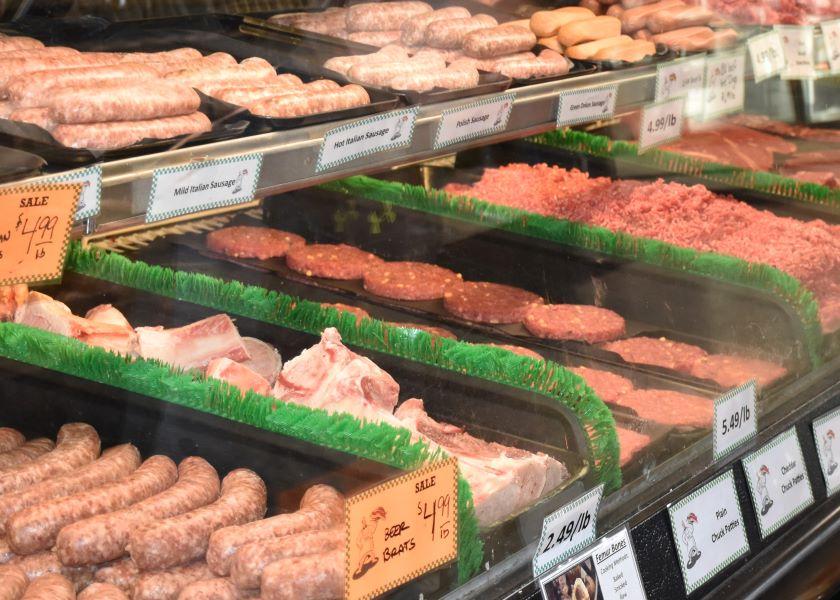 There were 414.05 million lbs. of beef in refrigerated warehouses as of May 31, a 34.81-million-lb. (7.8%) monthly retreat versus the five-year average drawdown of 29.3 million lbs. for the month. Frozen beef stocks edged just 3.31 million lbs. (0.8%) lower compared with last year when consumer demand for beef at home was quite a bit stronger than feared.
Frozen pork stocks stood at 461.14 million lbs. at the end of May, which was a 4.22-million-lb. (0.9%) build from April versus the usual 34-million-lb.-retreat for the month. Stocks were down just 6.79 million lbs. (1.5%) from year-ago. That's a pretty dramatic shift from recent reports where stocks were down double-digit percentages from year-ago. Average hog weights are near in line with year-ago when processing disruptions backed up marketings. And a dive in Chinese pork/live hog prices amid a rebound in supplies is expected to slow its pork imports.
USDA reports there were 1.13 billion lbs. of frozen poultry in the nation's freezers as of May 31, a 37.69-million-lb. (3.5%) increase from April but a 160.38-million-lb. (12.5%) decline from May 2020. Total chicken supplies at 730.33 million lbs. climbed 1.0% for the month but fell 14.9% from year-ago. Chicken breast meat inventories at 204.28 million lbs. were down 14.06 million lbs. (6.4%) from last year's record due largely to restaurant reopenings.