After the Bell | November 8, 2021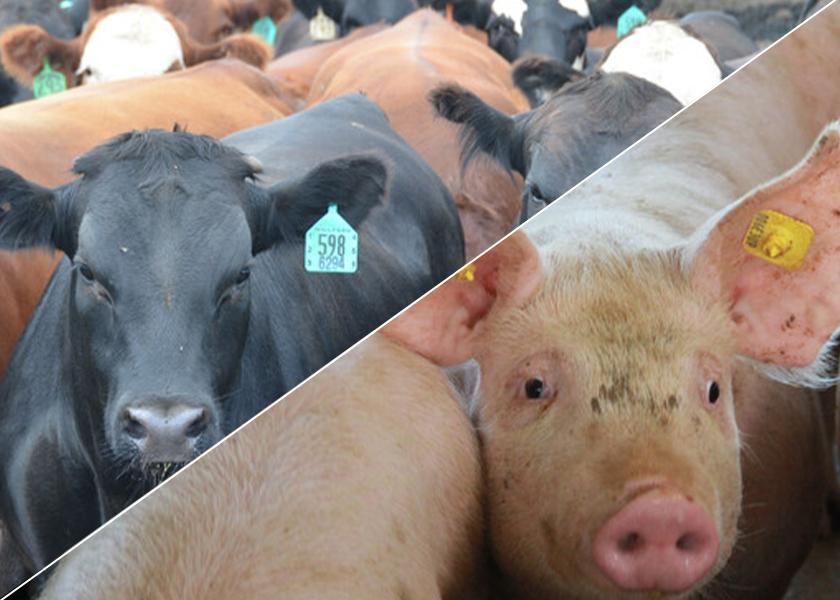 Corn: December corn futures fell 1 1/2 cents to $5.51 1/2, the lowest closing price since $5.43 1/2 on Oct. 26. Traders showed little willingness to add new positions ahead of tomorrow's USDA Crop Production report. There was also limited interest in actively trimming long positions by funds. As of Nov. 2, managed money accounts extended their net long position to 318,824 futures contracts, the biggest fund net long since early May, so funds head into the reports heavily long the corn market. On average, traders expect USDA to raise its corn crop estimate by 31 million bu., to 15.05 billion bu., based on a Reuters survey. The estimated average nationwide yield is expected to increase to 176.9 bu. per acre, up 0.4 bu. from last month.  Weekly corn export inspections totaled 22.2 million bu. for the week, around normal levels for this time of year. Late today, USDA reported 84% of the U.S. corn crop was harvested as of yesterday, up from 74% a week earlier and ahead of the average of 78% for that date the previous five years. Analysts on average expected the crop to be 85% harvested.
Soybeans: January soybeans fell 17 cents to $11.88 1/2, the lowest closing price since $11.86 on March 30. December soybean meal fell 90 cents to $331.80 per ton. December soyoil fell 73 points to 58.05 cents, near a six-week low. Soybeans extended last week's 3.5% decline with USDA widely expected to boost its crop estimates tomorrow. USDA is expected to raise its estimate for the U.S. soybean crop to a record 4.484 billion bu., up 36 million bu. from last month. The average U.S. soybean yield is expected to be revised up to 51.9 bu. per acre from USDA's 51.5-bu.-per-acre forecast in October. In the Supply and Demand report, USDA is expected to raise projected U.S. ending stocks for 2021-22 by 42 million bu. from last month. USDA reported 97.3 million bu. of soybeans inspected for export during the week ended Nov. 4, up from 95.8 million bu. the previous week. Soybean inspections have averaged 94 million bu. the past four weeks. The U.S. soybean crop was 87% harvested as of yesterday, up from 79% a week earlier and near the five-year average of 88%, USDA reported. The crop was expected to be 89% harvested.
Wheat: December SRW wheat rose 1 1/2 cents to $7.68. December HRW futures gained 2 cents to $7.80 3/4. December spring wheat fell 3/4 cent to $10.08 3/4. Wheat futures were supported by light spreading action with the corn market. A downturn in European wheat prices and paltry export inspections limited buyer interest and pulled the market off its intra-day highs on the close. Weekly wheat export inspections nearly doubled the previous week at 8.5 million bushels. But this marked the fourth straight week of inspections below 10 million bushels. Wheat inspections during October were the lowest for any month on record, highlighting the export struggles for U.S. wheat. While flat prices aren't far off from international levels, freight costs are prohibitive. We expect USDA to cut its 2021-22 U.S. wheat export forecast in tomorrow's Supply and Demand Report. That may push ending stocks up more than the 1 million bu. the average pre-report estimate in the Reuters survey indicates. USDA's global ending stocks forecast is expected to be trimmed from last month. Late today, USDA reported the winter wheat crop at 45% "good" or "excellent" condition, unchanged from the previous week. The crop was 91% planted, even with the five-year average for that date.
Cotton: December cotton futures fell 32 points to 116.55 cents per pound and traded within last week's price range as the market awaited USDA's next Crop Production and monthly Supply and Demand reports. Estimated U.S. cotton production is expected to be increased about 0.2% to 18.04 million bales, based on a Bloomberg survey of analysts. U.S. exports are expected to be raised to 15.59 million bales from 15.50 million last month. USDA today reported the U.S. cotton crop at 55% harvested as of yesterday, up from 45% a week earlier and slightly behind the 48% average for that date during for the previous five years. "Good harvest weather is expected in West Texas, southern California and the southwestern desert region," World Weather Inc. said today. "Cotton harvest progress in the Delta and southeastern states is advancing slowly around periods of rain. The biggest quality concern remains in the Delta."
Cattle: December live cattle futures rose 30 cents to $132.10, the contract's highest closing price since $132.20 on Sept. 2 and the highest settlement for a nearby contract since June 2017. January feeder cattle firmed 70 cents to $160.30, a two-week high close. Futures extended last week's gains behind strong cash fundamentals. Live steers in five top feedlot areas averaged $129.23 last week, the fifth consecutive weekly increase and the highest weekly average since February 2018. Importantly, feedlots moved a lot of cattle at the sharply higher prices last week, cleaning up laggard marketings. That should signal additional cash gains in the weeks ahead, though packers won't need to buy as many animals this week, which could cause a temporary pullback in the cash price. Choice beef cutout values fell 89 cents today to an average of $288.65, still near a five-week high. Last week, cutout values averaged $287.52, up 1.4% from the previous week and up 38% from the same week a year ago.
Hogs: December lean hog futures fell 17.5 cents to $76.375, ending near the session low. A bearish near-term technical posture weighed on December hogs, while cash market fundamentals softened again despite signs of bottoming last week. Pork cutout values today fell $1.49 to $94.86 on movement of 337 loads. Carcass values on national direct markets fell 87 cents to $59.03. The latest CME lean hog index rose 37 cents to $78.69 and is tomorrow is expected to climb another 66 cents. Today's hog slaughter is estimated at 477,000 head compared to 472,000 a week ago and 491,000 a year ago at this time. Hog numbers and slaughter rates are down from last year, which should underpin futures longer-term.