House Clears Traditional Infrastructure Bill with Aid of 13 Republican Votes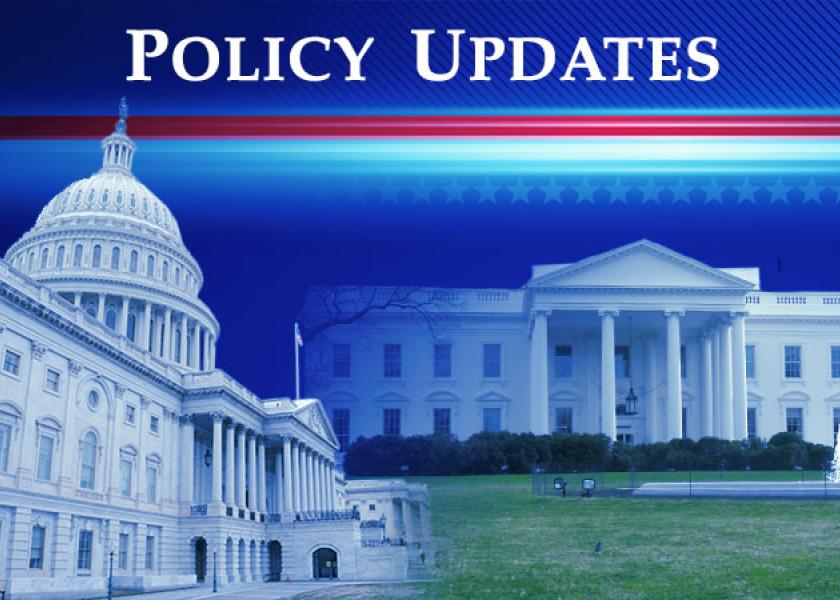 A delay for Build Back Better package until week of Nov. 15, with a caveat
 
---
House lawmakers late Friday adopted, 228-206, a $1 trillion bipartisan infrastructure measure (BIF) to improve the country's roads, bridges, pipes, ports and Internet connections, but it came with the needed help of 13 Republicans as the Democrats came up short.
     Six Democrats voted no: Reps. Alexandria Ocasio-Cortez (N.Y.), Ilhan Omar (Minn.), Rashida Tlaib (Mich.), Cori Bush (Mo.), Jamaal Bowman (N.Y.) and Ayanna Pressley (Mass.) — all members of The Squad.
     The 13 Republicans who voted in favor of the bill were: Don Bacon of Nebraska, Brian Fitzpatrick of Pennsylvania, Andrew Garbarino of New York, Anthony Gonzalez of Ohio, John Katko of New York, Adam Kinzinger of Illinois, Nicole Malliotakis of New York, David McKinley of West Virginia, Tom Reed of New York, Chris Smith of New Jersey, Fred Upton of Michigan, Jeff van Drew of New Jersey and Don Young of Alaska.
     An even larger social safety net and climate change bill is on hold, with a half-dozen moderate-to-conservative Democrats withholding their votes until a nonpartisan analysis could tally its price tag. "Welcome to my world — this is the Democratic Party," House Speaker Nancy Pelosi (D-Calif.) said as she announced the postponement of the social policy and climate spending bill. "We are not a lock-step party."
     The BIF vote marked the final milestone for the first of two pieces in the president's economic agenda, with an eventual signing ceremony slated for the White House next week, more than two months after Senate lawmakers approved it on a rare 69-to-30 bipartisan vote — The infrastructure bill won 19 GOP votes in the Senate, including that of Minority Leader Mitch McConnell (R-Ky.).
     The BIF vote came after a grueling week for Democrats in which their Virginia gubernatorial candidate lost, Republicans came closer than expected to defeating the Democratic governor of New Jersey, and frustrations boiled over. Democrats are now seeking to shore up support heading into next year's midterm elections when control of both chambers of Congress will be up for grabs.
     The infrastructure proposal includes $550 billion of new spending, with the rest coming from funding that is normally allotted each year for highways and other projects. It will add $256 billion in projected deficits over 10 years, according to the Congressional Budget Office.
More than $110 billion to replace and repair roads, bridges and highways.

$66 billion to boost rail.

$39 billion for public transit.

$11 billion for safety programs for highways and pedestrian walkways.

$55 billion to improve the nation's water supply, including $15 billion to remove lead pipes and $200 million to address lead in school drinking waters.

$17 billion for ports and waterways.

$60 billion to modernize the power grid.

$65 billion to expand speedy Internet access nationwide.

$7.5 billion to begin building a nationwide electric vehicle charging network; $42.45 billion of the broadband funding will be distributed by the Commerce Department to states, territories and tribes, while $2 billion is designated for USDA's existing rural broadband programs.

$9.6 billion is designated for Army Corps of Engineers priorities, including $5.2 billion for new construction, and another $8.3 billion would go for Western water needs. Of the Western water funding, $3.2 billion is allocated for aging infrastructure and $1.2 billion for water storage, groundwater storage and conveyance projects. Another $1 billion is allocated for water recycling projects.

$350 million to build wildlife corridors, which ensure animals can get under, around or over roads to migrate, mate and maintain biodiversity.

$918 million over five years for USDA's watershed programs, with the largest share of the funding, some $500 million, going to the Watershed and Flood Prevention Operations program, which is administered through USDA's Natural Resources Conservation Service. Another $118 million is earmarked for the Watershed Rehabilitation Program, which provides assistance to renovate dams. The program has a backlog of more than $500 million. Some $300 million is allocated for wildfire resilience in the Emergency Watershed Protection Program.

$10 million for a byproduct pilot program at USDA that would study the benefits of using materials derived from farm commodities in construction and consumer products.
     Infrastructure spending as a share of gross domestic product in the next five years will be about 1.5%, compared with 1.36% during the New Deal years, according to a Brookings Institution analysis of Office of Management and Budget data.
     The intraparty Democrat struggle eventually was worked out via an arrangement that allowed for the adoption of the BIF in exchange for a pledge from moderate Democrats that they would hold a vote on the much larger Build Back Better (BBB/reconciliation) package by Nov. 15, providing the spending plan does not add to the deficit, as Democrats have promised. The requirement that the cost must match the White House's estimate leaves some wiggle room to not vote for the bill, but the five centrists, including Reps. Josh Gottheimer (D-N.J.) and Stephanie Murphy (D-Fla.), said they would work to resolve any differences.
     The moderates' statement:
     "We commit to voting for the Build Back Better Act, in its current form other than technical changes, as expeditiously as we receive fiscal information from the Congressional Budget Office — but in no event later than the week of November 15th — consistent with the toplines for revenues and investments in the "White House Preliminary Budgetary Estimate of the Build Back Better Act" document presented to the Democratic Caucus on November 4, 2021, by the White House. Further, in the event the fiscal information received from the Congressional Budget Office is inconsistent with the "White House Preliminary Budgetary Estimate of the Build Back Better Act" document, we remain committed to working to resolve any discrepancies in order to pass the Build Back Better legislation."
     The progressives' response:
     "Tonight, members of the Progressive Caucus and our colleagues in the Democratic Caucus reached an agreement to advance both pieces of President Biden's legislative agenda. Our colleagues have committed to voting for the transformative Build Back Better Act, as currently written, no later than the week of November 15. All of our colleagues have also committed to voting tonight on the rule to move the Build Back Better Act forward to codify this promise. The President has affirmed these members gave him the same commitment."
     Biden comments. "I am confident that during the week of Nov. 15, the House will pass the Build Back Better Act," President Joe Biden said in a statement (link). The White House announced plans for him to speak about the measures at 9:30 a.m. ET Saturday, Nov. 6.
     It didn't take long for ag sector groups to issue their statements of applause. "We cannot afford to ignore the millions of miles of roadways, waterways and railways rural America relies on to keep our country fed, especially as we see widespread supply chain challenges," said American Farm Bureau Federation President Zippy Duvall. "Extending broadband to rural communities is just as much a priority. A quarter of America's farm families have no high-speed internet access while working to meet the needs of a growing world. Investments in physical infrastructure like broadband will be critical to bridging the digital divide."
     NCGA: "We are pleased to see the House act on this legislation which was developed in a bipartisan manner and allocates funding for initiatives that are extremely important to corn growers and rural America," said National Corn Growers Association (NCGA) President Chris Edgington. "This is a once in a generation infrastructure investment that will help farmers for years to come."
     American Soybean Association president Kevin Scott said, "Good things can indeed come to those who wait, and passage of this long-considered bill is a win for everyone in our country. Infrastructure is critical to the long-term success of not only the ag industry, but also the general health of American commerce and global competitiveness. We are very appreciative that our congressional leaders stayed the course on this important package that will bolster the U.S. economy, and which encompasses so many priorities for soy, ranging from surface transportation and waterways funding to investments in rural broadband and new opportunities for soy-based products."
     ASA added, "The package increases much-needed funding for roads and bridges, including targeted funding for rural areas; accounts for freight rail and inland waterways funding; has provisions to address truck driver shortages, including hours-of-service changes; supports a new pilot program to highlight the benefits of biobased construction materials, like soy-based concrete sealant; and, addresses critical rural broadband issues. Soybeans and other agriculture commodities rely on a multimodal network including truck, rail and waterways. The current supply chain challenges underscore the importance of reliable infrastructure, which impacts competitiveness at both the farm level and on the global stage."
     The National Grain and Feed Association also praised the vote.
---