First Thing Today Audio | June 18, 2021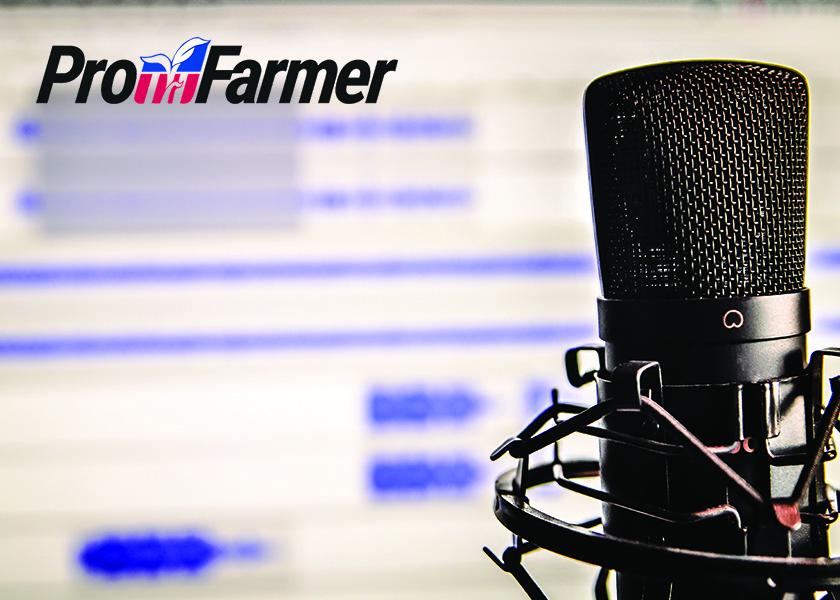 A wetter, cooler forecast and sharp gains in the U.S. dollar index sparked fund-driven long liquidation in a number of commodities, resulting in limit-lower trade and closes on Thursday for several markets. Limits for corn expand to 60 cents today; limits for soybeans remain expanded to $1.50, with expanded limits of $45 for soymeal and 550 points for soyoil also remaining in place. The risk of massive liquidation continues, but we could also see an influx of buying. Of note, there has been talk of corn bargain buying by Asian importers on Friday after yesterday's limit dive. Today, corn futures have rebounded 14 to 18 cents, with futures finding support at the 200-day moving average. Soybeans have retraced 50 to 60 cents of yesterday's big losses. Winter and spring wheat futures are 12 to 17 cents higher. The greenback hit a new two-month high overnight, but it has since pared gains to trade slightly higher. Crude oil futures are slightly lower.
President Biden signed a bill making June 19th - or 'Juneteenth' - a national holiday immediately. Most federal employees have today off. While federal government offices are closed, markets have opted to remain open.
China remains an aggressive importer of grains and pork, unfazed by high prices. Trade data shows China imported 3.16 MMT of corn during May, a 395% surge from year-ago, pushing its year-to-date purchases to 11.73 MMT.
Argentine corn yields continue to come in higher than expected, the Buenos Aires Grains Exchange said yesterday, after surprisingly good yields prompted the exchange to raise its crop forecast last week.
Reuters reports quote, "U.S. merchant refiners have amassed up to a $1.6-billion shortfall in the credits they will need to comply with U.S. biofuel laws, according to a Reuters review of corporate disclosures, an apparent bet that the Biden administration could let them off the hook or that credit prices will fall."
China is urging regions to "strengthen" supplies of fertilizer during the summer given record-setting prices and tight stocks of the chemicals. Raw material costs are soaring, and the country's premier has called for curbs on key farm inputs as part of the government's overall effort to stabilize grain prices.
The Biden administration released a new broadband mapping tool that shows high-speed internet needs in rural areas, as part of its push for $2 trillion legislation to fix America's infrastructure.
Live cattle futures came under heavy pressure on Thursday. Feeder cattle ended split with 2021 contracts down slightly and deferred months higher. Boxed beef prices have fallen dramatically this week, with retailer buying for July Fourth likely coming to an end. Meanwhile, cash prices are moving in the opposite direction with heat across the Plains and dry pastures to the north stressing livestock.
Lean hog futures faced heavy pressure yesterday, and the day concluded with a $4.50 expanded limit close lower for the July and August contracts. Cash hog bids tumbled a national average of $6.17 yesterday following solid gains earlier in the week.
---