First Thing Today Audio | July 9, 2021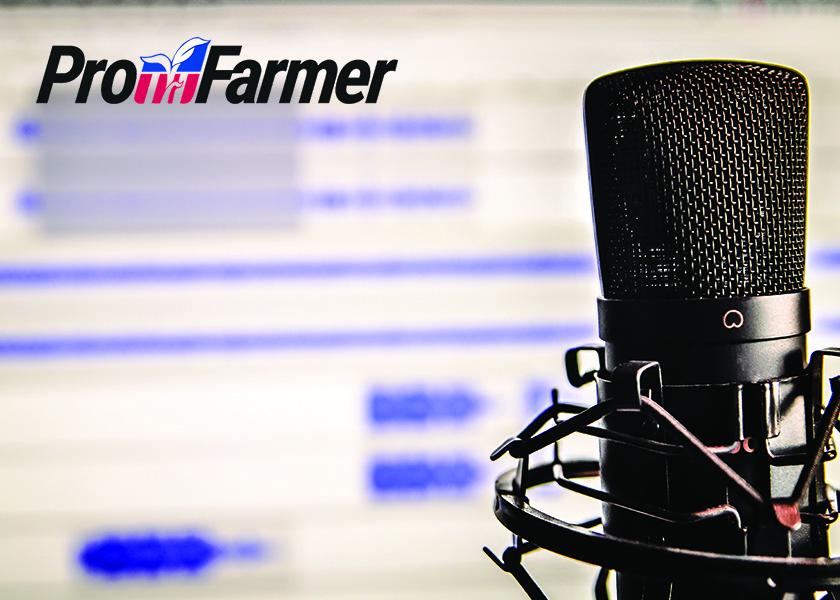 Corn futures favored the downside overnight and as of 6:30 a.m. CT are trading 2 to 5 cents lower in all but the deliverable July contract, which was about a nickel higher. Soybeans and wheat are mixed with a slight upside bias this morning. The U.S. dollar index is around 140 points lower this morning, while front-month crude oil futures are around 80 cents higher.  
China's producer price index (PPI) rose 8.8% versus year-ago in June, down slightly from the 9.0% surge the previous month. Factory-gate prices eased following China's efforts to control commodity prices but remain elevated.
The People's Bank of China will cut the amount of money banks must hold in reserve to free up more money to flow into the economy. Effective July 15, the bank will release around 1 trillion yuan in long-term liquidity into the Chinese economy.
USDA Secretary Tom Vilsack is traveling to Omaha, Nebraska/Council Bluffs, Iowa, for what USDA has billed an "important" announcement. The potential "big" news is that $500 million will be available starting in fiscal year 2022 (which begins Oct. 1) to expand meat processing capacity.
President Joe Biden today will sign a sweeping Executive Order designed to promote competition across American industries. The EO will address concentration in agribusiness, transportation and other sectors.
Choice boxed beef fell another $2.93 on Thursday, while Select was $2.02 lower. Packers have been moving a solid amount of beef, but the persistent decline in wholesale values suggests they are having to discount prices to attract retailer demand.
The average national direct cash hog price fell $1.08 on Thursday amid limited packer interest given negative cutting margins. But August hogs are still trading at a $9-plus discount to the cash index, suggesting traders sense the cash decline will extend.
---