First Thing Today Audio | August 12, 2021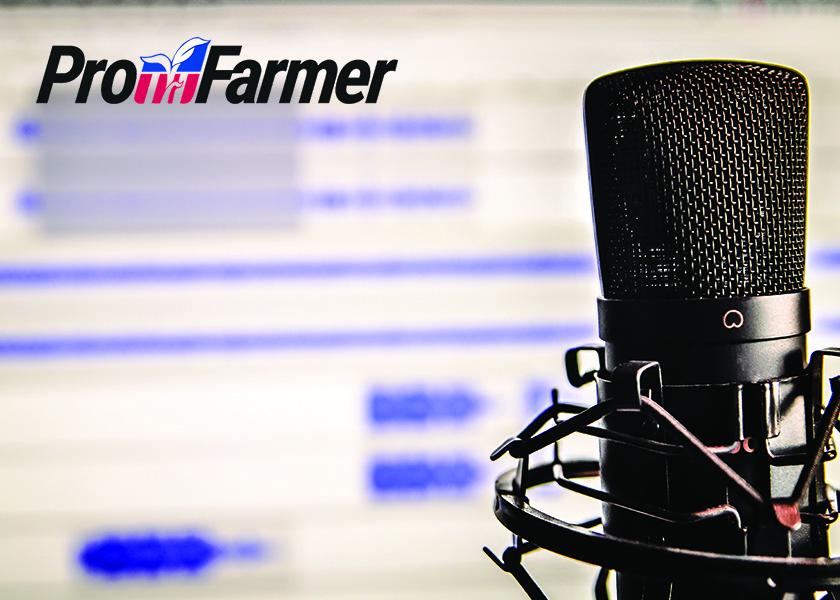 Corn futures are narrowly mixed after holding to a narrow range overnight. Soybean futures faced pressure overnight and are currently down 3 to 5 cents. Nearby winter wheat futures are a penny higher, with spring wheat up 1 to 7 cents. The greenback is marginally higher. Crude oil futures are slightly lower.
USDA will release its first corn and soybean crop estimates at 11:00 a.m. CT. The data will be based primarily on farmer surveys and satellite imagery. Field samples from USDA won't come into play until September.
China lowered its soybean import projection for 2020-21 by 1.84 MMT to 98.6 MMT, noting sliding crush margins in recent months and delayed purchases of the oilseed, in its monthly China Agriculture Supply and Demand Estimates (CASDE) report. A collapse in hog production margins have also curbed soymeal use.
Three years of drought for southern Brazil have raised costs and caused headaches for shippers who rely on the Parana River that originates in Brazil and is an essential channel for transporting grains and oilseeds in Argentina. Isaac Hankes, a weather analyst at Refinitiv, says the "once-in-a-hundred-years event" will likely repeat.
Economists surveyed by the Wall Street Journal expect higher inflation to persist for a while, but estimated on average that annual inflation, measured by the CPI, would gradually decline to 4.1% in December. The Fed remains focused on when it will start to remove its accommodative monetary policy.
Work is underway on the human infrastructure measure. Senate committees are working on the details of what will be included in the actual reconciliation bill, which could be considered as soon as mid-September.
U.S. oil demand dropped around 8% last week after steadily rising over the last month, the EIA said in its Weekly Petroleum Status report. Oil consumption fell to 19.5 million barrels per day from 21.2 million bpd the week prior. Consumption of gasoline saw a 4% drop, while jet fuel demand fell 19%. Meanwhile, the OPEC oil cartel said the new Delta Covid variant will likely dent global crude oil demand growth in 2021 and 2022.
China's major pork processor, WH Group, reports its profits slipped 2% the first half of 2021, citing higher costs in its fresh pork business. But revenue at its U.S.-based Smithfield grew 6.8% to 13.3 billion thanks to increases sales in the U.S. and Europe.
Boxed boxed beef values surged yesterday marking the 15th day in a row of higher beef prices. Cash cattle trade is running within last week's range thus far this week.
October lean hog futures were bolstered by some short-covering after dropping to four-week lows earlier this week, with soaring beef prices lending futures some support. Cash hog bids edged 41 cents higher yesterday.
---