First Thing Today | Sept. 9, 2021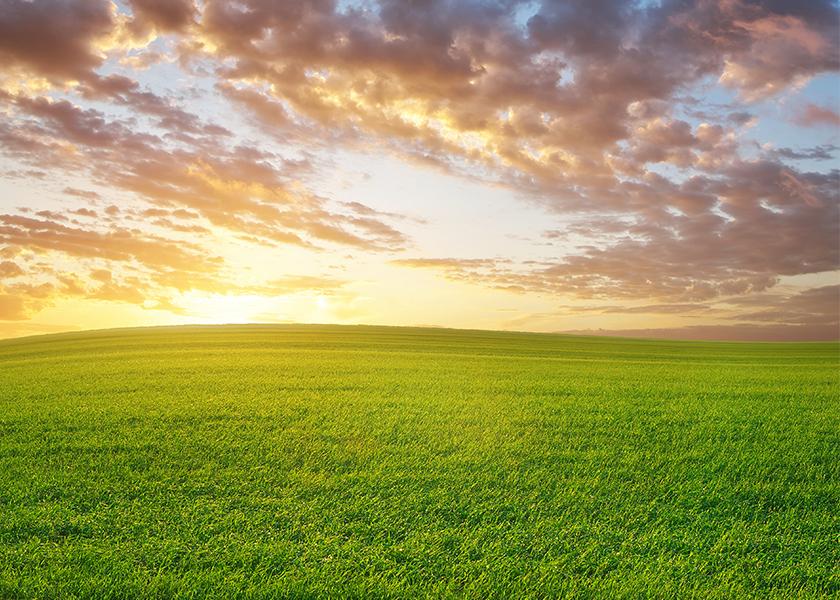 Grain and soy futures remain under pressure… Corn futures are around 4 cents lower to start the day, with futures hitting their lowest levels since late May. Soybeans are also under pressure, down 7 to 8 cents, but the market has stopped short of taking out recent lows. Winter and spring wheat futures are 8 to 12 cents lower. The greenback is slightly lower and crude oil futures are firmer.
Weekly export sales pushed back to Friday… Due to Monday's holiday, export sales data for the week ended Sept. 2 will be released on Friday.
Hurricane Ida disrupting flow of grains, oilseeds to Asian buyers… Reuters sources say Asian grain and oilseed buyers are likely to face shipping delays of at least one month after Hurricane Ida wiped out power and caused other damage at key export terminals around the Gulf Coast. One trading manager at an international company running soybean and wheat processing plants across Asia says, "We have trading companies asking us to roll over shipping contracts from September to October, as it will take at least one month to get things back to near normal," adding there has also been talk of cancellations. Some business is being moved the Pacific Northwest. Reuters is reporting China booked up to five cargoes of U.S. soybeans for December shipment from the Pacific Northwest overnight, according to two traders with knowledge of the deal. Export prices are also on the rise in Brazil, with some business also being shifted there. Asian buyers have accounted for 71% of U.S. soybean exports over the past five years, with 56% of those beans shipping between September and December.
U.S. oil and gas production still staggering… Nearly 80% of U.S. production in the Gulf of Mexico remains offline, the Wall Street Journal reports, while oil and gas processing plants and other key onshore facilities try to recover from damage and the loss of power that has limited output. Operators have restored about 300,000 barrels of daily oil production, but most remain shut off. The impact on broader energy markets has been muted so far, but some of the country's largest refineries remain offline and extended delivery delays could eat into inventories. In total, Ida has kept about 20 million barrels of oil off the market, according to S&P Global Platts Analytics. Meanwhile, natural gas futures touched a seven-year high on Wednesday, reaching prices not seen since the 2014 polar vortex.
Trucker strike in Brazil having limited impact on grain exports so far… Truckers in Brazil staged demonstrations throughout the country yesterday, partially blocking key routes in several states. A statement from the country's infrastructure ministry indicates traffic was briefly shut down at two locations, with roads partially blocked in 16 states. Brazil's highway police reports the blockages are tied to "social and political events" and do not involve "key issues independent truckers." President Jair Bolsonaro has asked the protestors to stand down, saying the protests are hurting Brazil's economy. So far, the protests are not impacting grain or fuel shipments.
Russian wheat exports lagging year-ago… Russia exported 14.1 MMT the first seven months of 2021, a 6.2% slide from last season's 15.0 MMT at that point in the season. The value of those wheat exports has surged 12.3%, despite the lower volume. And export tariffs and shipping costs climbed further in August and early September, which likely continued to suppress shipments.
Adverse weather has compromised France's soft wheat crop… France's farm office now estimates just 30% of the crop surpasses the 76 kg. per hectoliter minimum for milling wheat in France, a significant drop from its 39% estimate last week. FranceAgriMer also cut its estimate for how much of the crop exceeded the 220 threshold on Hagberg numbers from 72% last week to 67%. But the crop does have high protein. The office now estimates 95% of France's soft wheat crop has protein of 11% or higher vs. 94% last week.
Small increase in floor price for Indian wheat… India raised its minimum support price (MSP) for wheat by 2%, disappointing farmers. The increase was in line with the government's policy for moderate hikes for big cereals due to supply gluts. The biggest MSP increases were for oilseeds and pulses, whereas wheat had the lowest, in line with the government's production goals.
Price pressures, slowing rate of growth in U.S. economy keys in Beige Book… U.S. economic growth "gradually downshifted" to a moderate pace, according to the Federal Reserve's latest Beige Book report, with price pressures evident across the economy. Much of the economic slowdown came in sectors linked to dining out, travel and tourism "reflecting safety concerns due to the rise of the Delta variant." Areas of the economy with supply chain disruptions and labor shortages also experienced slowing, with the update noting that it was not due to slowing demand. The report indicated businesses reported inflation was "steady at an elevated pace" with half of the Fed districts calling price pressures "strong" while half labeled them "moderate."This anecdotal update on the U.S. economy and combination of recent economic data indicate the Fed's next rate-setting meeting Sept. 21-22 will be interesting. Expectations are rising that the Fed will finalize their plans on tapering their bond purchases from the current pace of $120 billion per month.
China's factory-gate prices in August rose at their fastest pace in 13 years… They were boosted by soaring costs for coal, chemicals and steel. The producer-price index rose 9.5% from a year earlier in August, accelerating from a 9.0% increase in July, the National Bureau of Statistics said. China's consumer-price index rose 0.8% from a year earlier, down from a 1.0% increase in July, as food prices moderated.
Yellen: Treasury could run out of cash, borrowing room in October... Lawmakers may need to raise or suspend the statutory debt limit sometime before the end of October in order to avoid missed payments on U.S. financial commitments, which could have sweeping effects throughout the economy, Treasury Secretary Janet Yellen wrote to congressional leaders on Wednesday. While she did not detail a more specific timeframe, Yellen wrote that lawmakers shouldn't wait until the last minute, given the potential impact on consumer confidence, borrowing costs and potentially the U.S. credit rating. That gives congressional leaders and the Biden administration little time to negotiate an agreement that can clear both chambers during the coming weeks, especially since Republicans remain mostly opposed to approving another extension of the debt limit.
Key meeting Friday to decide fate a controversial reconciliation topic… Senate Democratic and GOP aides will hold their first "Byrd bath" on Friday with Parliamentarian Elizabeth MacDonough over the issue of whether immigration-related provisions can be included in the Democrats' $3.5-trillion reconciliation package. The issue is whether Democrats can include a path to citizenship for many Dreamers, TPS holders, migrant farm workers and other undocumented immigrants in the reconciliation package. If MacDonough rules against Democrats, then they would face a 60-vote threshold for including immigration provisions in the package on the Senate floor, something that is unlikely to occur.
Reconciliation update… Five key House committees, including Ways and Means, Education and Labor and Agriculture will begin markup up their respective portions of the reconciliation bill today. All the House panels are scheduled to be finished by Sept. 15. Members of the Senate Finance Committee will meet today to review over two dozen tax proposals as the panel works to figure out how to cover the ambitious social spending bill. Look for the ag-related text to be released today. A bill set to be approved by the House Natural Resources Committee today would also slap new fees on oil and mining companies and ban drilling in the Arctic National Wildlife Refuge.
Beef movement picks up… Packers moved 109 loads of beef on Tuesday and 132 loads yesterday, notable increases from ahead of Labor Day. Some of this is replacement buying following the holiday, but it could also signal prices are getting low enough to attract more active retailer buying. The answer won't be known for a while, but traders should start to closely monitor boxed beef prices and movement to see if a short-term bottom is forming.
Cash hogs firm, index still falling… The CME lean hog index will be quoted another 57 cents lower today, extending its slide from the mid-June peak. But the average national direct cash hog price firmed $1.31 on Wednesday, possibly signaling a short-term low could be in the works. It's not uncommon for the cash hog market to work higher during September before facing more pressure the final three months of the year as slaughter supplies become the heaviest.
Overnight demand news… Saudi Arabia's main state wheat buying agency issued an international tender to buy around 360,000 MT of milling wheat. Jordan's state grain buyer issued a new tender to buy 120,000 MT of milling wheat from optional origins. It made no purchase in a previous tender for that amount of wheat. Tunisia tendered to buy 100,000 MT of soft milling wheat and 100,000 MT of animal feed barley from optional origins. Egypt purchased 240,000 MT of wheat from Ukraine and 60,000 MT of wheat from Russia. The Philippines bought an estimated 112,000 MT of animal feed wheat in a tender, with half likely coming from India and the other half from Australia.
Today's reports