First Thing Today | Sept. 23, 2021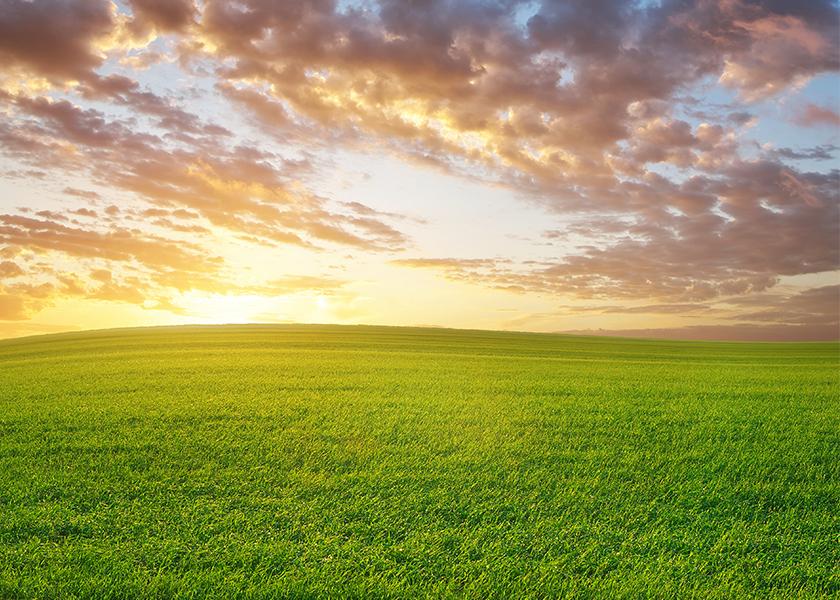 Followthrough buying lifts soybeans and wheat futures… Corn futures are a penny or two lower after a quiet overnight session. Soybeans are up 2 to 3 cents, and winter and spring wheat futures are up 3 to 5 cents. The U.S. dollar index and crude oil futures are both slightly lower.
Expectations for today's Weekly Export Sales Report… The report is for the week ended Sept. 16.
| | | |
| --- | --- | --- |
|   | 2020-21 (MT) | 2021-22 (MT) |
| Corn | NA | 300,000-800,000 |
| Soybeans | NA | 500,000-1,100,000 |
| Wheat | NA | 250,000-600,000 |
| Soymeal | 50,000-100,000 | 25,000-175,000 |
| Soyoil | -10,000-10,000 | 0-10,000 |
Warm, dry fall and winter could lead to low water levels on the Missouri River… In a special report, World Weather Inc. said fall and winter wheat are likely to perpetuation dryness from Canada's Prairies through the U.S. Great Plains and southwest into the southern Rocky Mountain region, the southwest desert region and southern California. If that occurs, water levels on the Missouri River could drop quite low during late winter and spring of 2022. "It is too early to get specific about the implications of a dry bias this autumn and winter, but World Weather Inc. believes spring runoff may be reduced enough to impact barge activity. The situation will need to be closely monitored," the weather watcher said, adding that snowpack on the northern Rocky Mountains and Northern Plains will be important.
Biggest issue discussed on Wednesday: The final price tag for the human infrastructure bill… President Joe Biden on Wednesday met with Democratic leaders, as well as groups of Democratic moderates and progressives (far-left) lawmakers on both the infrastructure and reconciliation bills in an attempt to find common ground within his party. There was discussion of a number less than $3 trillion for the human infrastructure measure, which is where many Democrats believe the reconciliation package will end up. "Give me a number and tell me what you can live with and what you can't," Sen. Joe Manchin (D-W.Va.) quoted the president saying. House Speaker Nancy Pelosi (D-Calif.) reportedly wants to get moderates and progressives in both the House and Senate to publicly agree on the outlines of a human infrastructure framework by Monday.
When will Senate vote on combined CR/debt suspension bill?... It's not yet official, but the Senate is likely to wait until Monday to vote on the government funding bill that would keep agencies open until Dec. 3. Because that legislation includes a provision suspending the debt limit until December 2022, Senate Minority Leader Mitch McConnell (R-Ky.) and his GOP colleagues will block it from being considered. That leaves just three days for the congressional leaders and the White House to find a way to keep the government open. Congress could pass a temporary "clean" funding extension to ensure federal agencies remain open while a longer-term funding bill — without the debt limit — is reached.
Stabenow says Democrats' budget reconciliation spending will help write the next farm bill… While Senate Agriculture Committee Ranking Member John Boozman (R-Ark.) and other Republicans have complained about being shut out of the process Democrats have used to make spending decisions about funds under the control of the Agriculture Committees in the budget reconciliation package, Senate Agriculture Committee Chair Debbie Stabenow (D-Mich.) said Wednesday that the Republican minority will welcome the additional funds when it comes time to write the next farm bill. Reconciliation "will add some baseline to the farm bill, and I've told that he'll [Boozman] thank me later when we're writing the farm bill because we'll have some additional resources," Stabenow told reporters. Stabenow eyes starting work on the next farm bill next year.
China takes steps to stabilize fertilizer supplies and prices… China's National Development and Reform Commission (NDRC) said it would take action to stabilize supply and prices for fertilizer, including the release of potash fertilizer reserves. The state planner also said it would ensure imports reach farmers. Food security is a top concern for China. NDRC indicated it was one of 13 government departments issuing a notice to prioritize supply of raw materials and energy to fertilizer makers. Prices for key fertilizer ingredients in China like potassium chloride and urea have surged 61% and 64%, respectively, since the start of 2021.
Argentina pledges to work with private sector to reverse decision on biodiesel duties… The Argentine government yesterday said it would appeal a ruling by the U.S. Court of International Trade that denied its challenge to high duties on imports of biodiesel from Argentina. The duties that essentially cut off Argentine shipments of biodiesel to the U.S. have been in place since early 2018, following a commerce ministry probe into allegations of state subsidies and dumping.
Efforts to grow SAF industry… The Finnish oil refiner and biofuels maker Neste said it expects sustainable aviation fuel (SAF) demand to rise to 12 MMT by 2030. The company said it should be able to produce 1.5 MMT of biofuel annually for the aviation industry by the end of 2023, which would be a dramatic increase from its current annual production of 100,000 MT. Meanwhile, Reuters, reports the tech firm Honeywell International Inc. and the engineering company Wood are preparing to launch a technology solution that pairs production processing from Honeywell with Wood's hydrogen plant technology to significantly reduce lifecycle greenhouse gas emissions when using certain feedstocks to produce SAF. This technology could make producers of SAF eligible for higher subsidies.
Taiwan applies to join trade pact… Taiwan formally submitted its application to join the Comprehensive and Progressive Agreement for Trans-Pacific Partnership (CPTPP) on Wednesday, less than a week after China did the same in what could become an awkward admissions process. The trading bloc includes a mixture of mature and growing economies with Canada, Australia, Brunei, Chile, Japan, Malaysia, Mexico, New Zealand, Peru, Singapore, and Vietnam making up the agreement's 11-nation membership. The United Kingdom could be the next country to join the CPTPP after it began negotiations in June.
General Mills is reviving some of the emergency strategies it undertook at the start of the pandemic… The maker of Cheerios cereal and Betty Crocker cake mix has resumed "control tower meetings" and stepped up communications with suppliers, the Wall Street Journal reports, as the company grapples with growing labor, transport and supply-chain costs that are squeezing deliveries and profit margins. The company is facing hundreds of disruptions across its operations, ranging from pricier raw ingredients to a shortage of truck drivers, which executives said will push up prices for customers. Other food companies are also raising alarms.
China lowers sow herd target in five-year plan… China's ag ministry lowered its sow herd inventory target in its Five-year Plan to around 41 million head for 2021-2025, with the interim plan indicating those numbers should be no lower than 37 million head. Previously, the target was for sow supplies between 40 million and 43 million head. The ministry also indicated breeding sow herd stocks would be divided into three zones to help authorities bring stocks to normal levels. the green zone would indicate normal fluctuation of the sow herd. Yellow would indicate sharp fluctuation and red would signal excessive fluctuation of more than 10% either up or down. China will keep records on farms that slaughter more than 500 pigs annually.
Steady to lower cash cattle trade… Choice and Select boxed beef values dropped another $3.54 and $2.51, respectively, on Wednesday, but movement was again strong at 186 loads. Until the product market stabilizes, it could be tough for cash prices to move higher. Cash cattle action picked up yesterday in Iowa at $122, down a few bucks from last week, and from $123 to $124 in other states, steady with last week-ago levels. This week's kill at 363,000 head through Wednesday is up 2.3% from last week and 0.6% from year-ago.
Big jump for pork cutout value… Average hog weights in the Iowa/southern Minnesota market dipped 0.2 lbs. to 281.9 lbs. the week ending Sept. 19, which is 1.7 lbs. above year-ago levels. Packer profit margins are on the rise, climbing $8 over the past week to $34.90 a head as of Wednesday, according to HedgersEdge.com, but processing lags year-ago levels. This week's kill at 1.394 million head through Wednesday is 25,000 head shy of last week at this point and 57,000 head (3.9%) under year-ago levels. Of note, the pork cutout value surged $4.16 yesterday, with ham prices surging $15.63.
Overnight demand news… Algeria's state grains agency is thought to have purchased somewhere between 300,000 MT and 500,000 MT of durum wheat in a tender, reportedly from Mexico and Canada. Egypt's state grain buyer bought 12,000 MT of sunflower oil in an international tender. It made no purchase in its tender for 30,000 MT of soyoil. The Taiwan Flour Millers' Association bought an estimated 49,580 MT of milling wheat to be sourced from the U.S. Jordan's state grain buyer issued a new international tender to buy 120,000 MT of milling wheat from optional origins. It made no purchase in its tender to buy 120,000 MT of barley.
Today's reports