First Thing Today | Oct. 13, 2021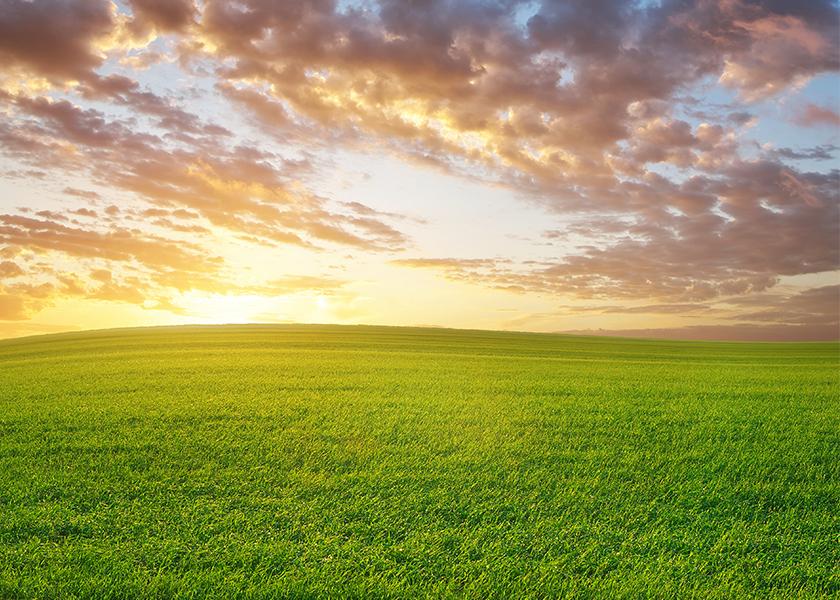 Soybeans tried to stabilize overnight… Soybean futures enjoyed some modest corrective buying overnight after yesterday's selloff, with most contracts currently up 6 or 7 cents. Corn futures saw two-sided action overnight, but futures are currently trading low-range and down 1 to 3 cents. The story is similar for wheat futures, with SRW wheat a penny lower, HRW wheat down 3 to 4 cents and HRS wheat mixed. The U.S. dollar index and crude oil futures are lower today, but the trend of both markets remains to the upside.
Chinese bean buying slows in September… China imported 6.88 MMT of soybeans during September, a 30% drop from the 9.79 MMT of the oilseed the country brought in last September and a 28% drop from August's 9.49 MMT, according to customs data. Demand has faded as a drop in demand from hog producers weighed on crush margins. Crush margins hit their lowest level on record in June and remained in negative territory until late-August. Meanwhile, Hurricane Ida created shipping uncertainty out of the U.S. For the first nine months of the year, China has imported 73.97 MMT of soybeans, a 0.7% dip from last year.
Crop Progress & Condition Report highlights… Following are highlights from USDA's crop progress and condition update for the week ended Oct. 10.
Corn: 94% mature, 41% harvested, 60% "good" to "excellent" (G/E)

Soybeans: 91% dropping leaves, 49% harvested, 59% G/E

Cotton: 78% bolls open, 20% harvested, 64% G/E

Winter wheat: 60% planted, 31% emerged
Certified acreage data release delayed… Farm Service Agency's crop acreage data for 2021 was scheduled for release at noon CT yesterday, but a note on its website (as of 6:00 a.m. CT) says: "The Oct. 12, 2021 report will be delayed. FSA will post as soon as it's available."
Indian approves subsidy for phosphate-based fertilizer, cuts import duties on vegoils… Yesterday, India approved an additional 57.16-billion-rupee ($757.79-million) subsidy for production of the crop nutrient diammonium phosphate (DAP). India in May raised the subsidy by 140% for 2021-22, but prices have nevertheless climbed in recent months amid a global price rally. The latest subsidy is meant to help keep prices in check for farmers. India is one of the world's largest importer of phosphate-based fertilizers. India also lowered its base import tax on crude palm oil, crude soyoil and crude sunflower oil from 2.5% to 0.0%. It also slashed its agriculture infrastructure and development cess (AIDC) on crude palm oil imports from 20.0% to 7.5%. India cut the AIDC on crude soyoil and crude sunflower oil from 20% to 5%.
Americans quit their jobs at a record clip in August… Restaurant and hotel workers led the mass exodus. A whopping 4.3 million people quit two months ago, the most on record dating back to December 2000 and 300,000 more than in July, according to the Labor Department report. The August quits are the equivalent of 3% of the U.S. workforce, the highest quit rate since the Labor Department started keeping records in 2000. The data from Job Openings and Labor Turnover Survey, known as JOLTS, don't indicate where workers end up, but people tend to leave voluntarily when better-paying or otherwise more attractive opportunities arise. Hiring in August also plunged to 6.3 million from 6.8 million in July, despite the number of available jobs remaining near record high levels. In the past year, open jobs have increased 62%, though available jobs did fall to 10.4 million in August from a record high of 11.1 million in July.
Atlanta Fed chief says U.S. jobs slowdown should not derail taper timeline… A big drop in jobs growth last month should not stop the U.S. Federal Reserve from beginning to scale back its pandemic-era stimulus program in November, a senior Fed official said on Tuesday. Atlanta Fed President Raphael Bostic told the Financial Times that the labor market had made sufficient gains to allow the central bank to reduce, or "taper," its $120 billion a month asset purchase program, which was put in place last year to shield the U.S. economy and financial markets from the coronavirus-induced crisis. "I'd be comfortable starting in November," he said in an interview on Tuesday. The Fed has said it would purchase Treasuries and agency mortgage-backed securities at the current pace until it saw "substantial further progress" towards maximum employment and inflation that averages 2%.
President Joe Biden's Covid-19 vaccine mandate is moving closer to approval... The Labor Department submitted on Tuesday the initial text of the proposed standard to the White House for approval, signaling its release could soon follow. The Department's announcement comes a day after Texas Governor Greg Abbott (R) issued an executive order banning businesses and other private entities in his state from requiring Covid-19 vaccinations for employees. Opposing mandates from the White House and the governor of the second-most populous state is causing confusion for businesses.
Big boost coming for seniors and other Americans receiving Social Security benefits in 2022… Analysts expect the cost-of-living adjustment to be a roughly 6% boost, which would translate to an addition of nearly $93 to retirees' current average monthly benefit of $1,543. The adjustment would be the largest since 1982, reflecting surging inflation during the pandemic.
House approved legislation to raise the debt ceiling until early December… That delays the threat of another congressional showdown. However, some private analysts predict the $480-billion increase in the debt limit will give the Treasury enough fiscal resources to cover its obligations until some point between mid-December and early January. Biden said he would sign the bill. The House is now in recess and will not hold more votes until Oct. 19. The Senate is scheduled to return for votes Oct. 18.
White House today is expected to announce a pledge from one of the country's busiest ports to operate around the clock… The move is aimed at easing cargo bottlenecks that have led to goods shortages and higher consumer costs. By going to 24/7, the Port of Los Angeles will join the neighboring Port of Long Beach, California, which started doing the same thing last month.
OPEC trims 2021 oil demand growth but keeps 2022 steady… OPEC today trimmed its forecast for 2021 oil demand growth to 5.8 million barrels per day (bpd), down from a prior 5.96 million bid based on data for the first three quarters of the year. For 2022, OPEC sees oil demand growing by 4.2 million bpd, unchanged from its prior outlook, with global oil demand expected to average 100.8 million bpd during 2022. The steady outlook comes as OPEC said demand is "supported by healthy economic momentum in the main consuming countries and better management of the Covid-19 pandemic."
New proposed WOTUS definition under review at OMB… EPA has sent forward its proposed rule outlining a revised definition of waters of the U.S. (WOTUS), with the proposal showing as being on review at the Office of Management and Budget (OMB). In June, EPA and the U.S. Army Corps of Engineers said they would remove the Navigable Waters Protection Rule put in place by the Trump administration and put in place the pre-2015 definition. They also said they would undertake a rulemaking that "defines WOTUS and is informed by a robust engagement process as well as the experience of implementing the pre-2015 rule, the Obama-era Clean Water Rule, and the Trump-era Navigable Waters Protection Rule."
DHS to end worksite immigration raids, take actions to promote efforts on employment, labor standards… The Department of Homeland Security (DHS) will end "mass worksite enforcement operations," according to an announcement by DHS Secretary Alejandro Mayorkas. "Under the previous administration, these resource-intensive operations resulted in the simultaneous arrest of hundreds of workers and were used as a tool by exploitative employers to suppress and retaliate against workers' assertion of labor laws." He also directed U.S. Immigration and Customs Enforcement (ICE), U.S. Customs and Border Protection (CBP), and U.S.Citizenship and Immigration Services (USCIS) to take actions to "promote a fair labor market by supporting more effective enforcement of wage protections, workplace safety, labor rights, and other employment laws and standards."
Chinese meat imports hit 19-month low… China imported 694,000 MT of meat in September, a 17% drop from year-ago and an 8% decline from August, according to customs data. That was the lowest import tally since February 2020. So far this year, the country has imported 7.38 MMT of meat, a 0.4% slip from year-ago. Chinese pork prices have fallen dramatically this year as domestic production recovers after African swine fever and also because of some demand shifts away from pork. The customs office does not provide a breakdown by meat type.
Smaller drop in Choice beef gives some hope we may be nearing value levels… Choice boxed beef values edged just 5 cents lower on Tuesday, which could give the market hope a low is finally nearing.  Select values fell $2.29, widening the spread between the grades to $19.72. That spread is typically more in the $15.20 area at this time of year. Also of note, movement picked up to 177 loads. So far, there have just been a few hundred sales in Texas at $124, steady with the week prior. Today's online Central Stockyards auction could provide additional insight. The first winter storm of the season is spreading heavy snow into the northern High Plains today, along with high winds.  
Lean hogs slide, with pork also under pressure… Lean hog futures came under heavy pressure Tuesday, chipping away at the wide chart gap left by the market's response to a bullish Hogs & Pigs Report on Sept. 24. December lean hogs are nearing a test of the 200-day moving average near $77.96. The product market is giving traders little reason to be buyers. The pork cutout value fell $5.63 yesterday with hams leading all cuts lower. Movement was strong, however at 434.35 loads. But on a more positive note, cash hog bids edged 49 cents higher yesterday.
Overnight demand news… Pakistan has received offers in its tender to buy 90,000 MT of wheat. Egypt canceled its international tender to buy an unspecified amount of wheat.
Today's reports