First Thing Today | June 9, 2021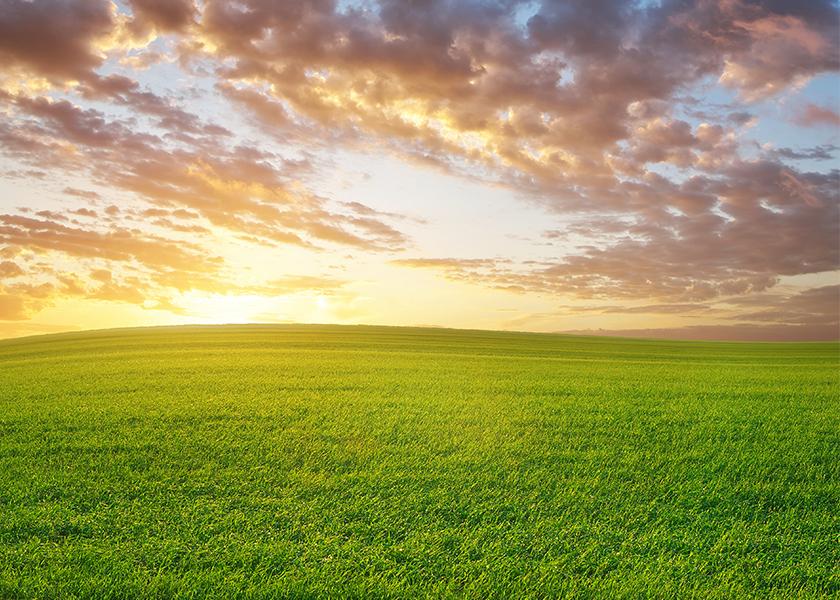 Rains for the Northern Plains weigh on HRS wheat, corn and beans also under pressure… Corn futures are down 7 to 13 cents amid profit-taking, with soybeans 13 to 16 cents lower. New-crop is leading to the downside in both markets. Spring wheat futures have tumbled roughly 20 cents after soaring in recent weeks. Needed rains fell early this week in some areas of the Northern Plains and more are possible tonight through Friday. Winter wheat futures are down 8 to 10 cents.
ANEC expects a slowdown in Brazilian soybean exports this month… Brazil will likely export 11 MMT of soybeans during June, the association of grain exporters ANEC forecasts. That compares to its forecast for the country to ship just shy of 15 MMT in May. ANEC also expects Brazil to export 1.96 MMT of soymeal this month.
Modest rise in French soft wheat stocks forecast… The French farm office now expects the country's soft wheat stocks to total 2.7 MMT at the end of the 2020-21 marketing year, a 100,000-MT increase from its projection last month. This was primarily driven by a 260,000-MT drop in total wheat supplies, and a 50,000 MT decline in projected wheat use for feed. But some of that supply increase was absorbed by a 200,000-MT increase in expected exports within the EU. FranceAgriMer still expects France to ship 7.55 MMT of wheat outside the bloc this season.
Indian corn exports to Asian feedmakers on the rise… Rising global prices have made Indian corn exports competitive, with the country shipping around 400,000 MT of corn to animal feed producers in Vietnam, Malaysia, Sri Lanka and Bangladesh in June and July, according to two Singapore-based feed grain traders cited by Reuters. Indian corn is being quoted at $295 to $300 per metric ton, including cost and freight (C&F), for sale to Southeast Asia as compared with $330 a MT, C&F, for South American corn, the two trading sources said. India has previously been a major supplier of corn to Asian buyers, but an increase in domestic animal feed consumption and rising prices have limited its exports in recent years. Analysts expect Indian corn exports to hit a seven-year high of 2.6 MMT in 2021.
China's producer prices rise at fastest pace in 13 years… China's producer price index (PPI) added 9% in May, data from the National Bureau of Statistics showed today, its biggest year-on-year increase since September 2008 and higher than economists' forecasts. Chinese PPI has been pushed higher by commodities and raw materials, which form a core part of the index. Since May, China's cabinet has cautioned repeatedly against the economic impact of rapidly rising commodities prices and called for clampdowns on hoarding and speculation. Consumer prices in China rose 1.3% in May, the most since September, but fell 0.2% month on month, the NBS said. Pork prices, which have risen sharply in recent years on widespread culling because of African swine fever (ASF), dropped 24% year on year.
World Bank upgraded its outlook for global growth this year… The bank predicts Covid-19 vaccinations and massive government stimulus in rich countries will power the fastest worldwide expansion in nearly five decades. In its latest Global Economic Prospects report, the 189-country agency forecasts that the world economy will grow 5.6% this year, up from the 4.1% it forecast in January. The global economy last year shrank 3.5% as the coronavirus pandemic disrupted trade and forced businesses to close and people to stay home. The projected expansion would make 2021 the fastest year of growth since 1973's 6.6%. But the 2021 rebound will be uneven, the bank predicts, led by rich countries such as the U.S. The bank expects the U.S. economy to expand 6.8% in 2021, up from the 3.5% it forecast in January.
U.S. job openings reached a record level this spring... Available jobs climbed to 9.3 million in April, the highest in records back to 2000, the Labor Department said. Open positions nearly matched the 9.8 million Americans who were unemployed and searching for work during the month. The rate at which workers quit their jobs, a sign of confidence in the labor market, also rose to a record high in April, and the rate at which workers were laid off fell to a record low.
Biden personally ends infrastructure talks with Capito, starts new talks with others… President Joe Biden ended talks with a group of Republican senators led by Senator Shelley Moore Capito (R-W.Va.) on a big infrastructure package on Tuesday and started reaching out to senators from both parties in a new effort toward bipartisan compromise, setting a summer deadline for Congress to pass his top legislative priority. Meanwhile, Democrats are laying the groundwork to pass some or all of the ambitious package on their own. Biden conferred Tuesday with House Speaker Nancy Pelosi (D-Calif.) and Senate Majority Leader Chuck Schumer (D-N.Y.) about launching the budget resolution process for Senate votes in July, the White House said.
Bill to meet China tech challenge gets easy, bipartisan Senate approval… The Senate on Tuesday approved, 68-32, a bipartisan, $250 billion, 2,400-page bill boosting government spending on technology research and development amid rising competition from China and other nations. The bill, known as the U.S. Innovation and Competition Act, still needs approval in the House, which has been weighing somewhat different approaches (its version is called the Eagle Act). The major aim of the measure is to fortify the nation's ability to compete with China's economic and political ambitions by investing billions of dollars in scientific research and American manufacturing across several industries, including artificial intelligence, robotics and wireless service. Chinese lawmakers urged Congress to "immediately stop" progress on the bill, the official Xinhua News Agency reported.
Bloomberg: U.S., EU to end $18 billion tariff fight... European Union leaders and Biden will commit to ending outstanding trade battles when they meet at the summit in Brussels on June 15, according to a draft of the conclusions seen by Bloomberg News. The Americans and Europeans will pledge to finding a solution to the aircraft issue — which involves illegal government aid provided to Boeing and Airbus — before July 11, according to the draft, which is still subject to changes. The U.S. and the EU will also announce a partnership aimed at reinforcing the supply of semiconductors in both regions. The efforts by the EU and U.S. aim to reduce reliance on manufacturers in Asia as a global chip shortage has highlighted the world's dependence on the region for critical components that power everything from smartphones to connected cars.
Vilsack contradicts some reports, says no decision yet on appeal of line speed ruling… USDA Secretary Tom Vilsack clearly distanced himself from litigation over line speeds at swine slaughter plants, which a judge said in March need to be slowed at six plants operating under the New Swine Inspection System. U.S. pork industry groups are urging USDA to appeal the decision. Last month, USDA's Food Safety and Inspection Service (FSIS) said the six facilities should prepare to revert to their old speeds of 1,106 animals per hour at the end of this month, when the decision goes into effect. But on Tuesday, Vilsack said no decision on whether to appeal has been made, and that in any case, that decision is up to the Solicitor General. Meanwhile, Senator Chuck Grassley (R-Iowa) is seeking signatures on a letter asking the Justice Department to appeal a court decision that will require pork processors to slow line speeds.
China plans to rely more heavily on pork reserves to stabilize prices… China's state planner today announced it plans to use state reserves to stabilize hog production and prices. Since the start of the year, pork and cash hog prices have fallen more than 50% amid a rise in production and an increase in slaughter related to the spread of ASF in some areas. China's National Development and Reform Commission says it will significantly increase its reserve stocks of pork, though details were lacking.
JBS buys major Australian meat processor… Brazil's JBS SA announced it will buy Australian pork processor Rivalea from the Singapore-listed QAF Ltd. for A$175 million ($135 million). Rivalea accounts for around 26% of Australia's hog slaughter. JBS will be the market leader there when the deal is complete.
Poultry suppliers threaten to stop fattening chicks if BRF doesn't raise prices… Chicken producers in Brazil's Mato Grosso who are contracted to supply BRF Brasil Foods SA announced they will stop fattening chicks next week unless they are paid higher prices. This comes against the backdrop of soaring feed costs. These contract growers for the world's biggest poultry exporter are pushing for a 10% to 12% rise in prices paid per chicken.
Light cash cattle trade at mostly steady prices… Cash cattle started trading around steady prices with week-ago levels in Nebraska on Tuesday. Though the volume was light, it appears the cash market will remain virtually unchanged for a fifth consecutive week. June live cattle futures finished Tuesday at a $3.195 discount to last week's average cash price of $119.92, which should limit any seller interest.
Strength building in CME lean hog index… The CME lean hog index is projected at $117.77 today (as of June 7), up $1.26. June lean hog futures, which stop trading next Monday and settle on June 16, finished Tuesday at a $2.93 premium to the index. While that's a fairly wide premium this close to expiration, the cash index has been rising rapidly amid firming cash markets.
Overnight demand news… Algeria bought between 420,000 MT and 500,000 MT of milling wheat from optional origins in an international tender. Jordan tendered to buy 120,000 MT of barley. Ethiopia issued a new tender to buy 400,000 MT of milling wheat; the tender is being undertaken in cooperation with United Nations agencies.
Today's reports