First Thing Today | July 8, 2021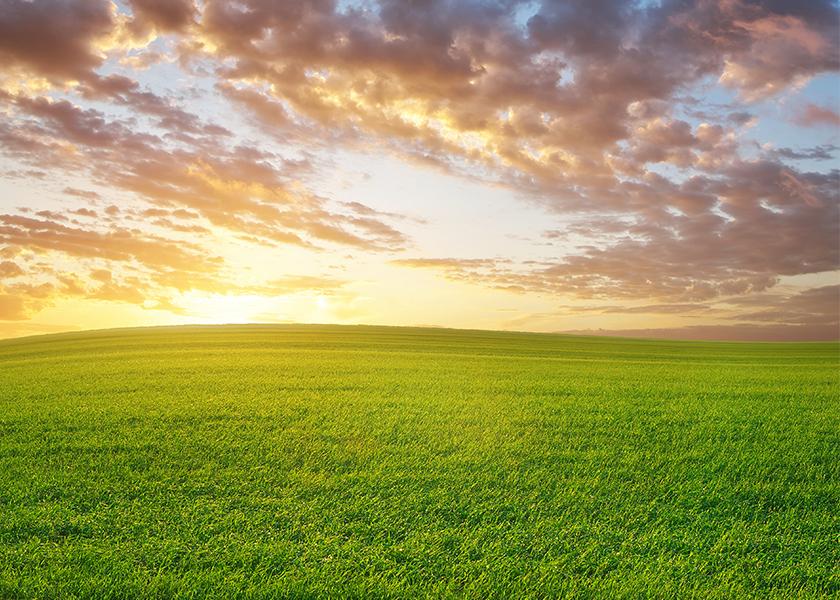 Choppy to higher overnight trade… Corn futures are narrowly mixed following a relatively quiet overnight session. Soybeans have softened to trade 1 to 4 cents lower after two-sided action overnight. HRS and HRS wheat futures are 3 to 6 cents higher, while SRW wheat is steady to a penny higher. The U.S. dollar index and crude oil futures are both under pressure. Covid-19 deaths worldwide topped 4 million this week and the Delta virus is continuing to spread. The marketplace is once again starting to pay more attention to this matter.
More rain for the southern, eastern areas of the Midwest heading into the weekend… Tropical Storm Elsa will weaken to a tropical depression as it moves over North Carolina and to the northeast today; the storm has brought significant rain and some flooding to the Southeast. Meanwhile, significant rain is expected for Missouri, southern Iowa, eastern Kansas and into Illinois Friday through Saturday, reports World Weather Inc., warning that some flooding is possible. Much of the Midwest has received moisture at some point this week, though some dry areas of the northwest Corn Belt have seen just light accumulation and need a lot more rain. World Weather issued a special report early this morning warning that drought in Canada's Prairies continued to deepen and expand over the past week, with little relief expected next week.
Disruptive strike at Argentina's main port comes to a swift end… The government of Santa Fe province yesterday ordered port workers to suspend a day-old strike that was blocking grain shipments at the Argentina's main Rosario port hub. The government also mandated that wage negotiations with the UOCRA construction workers union resume.
Brazil expects strong farm growth over the next decade… Brazil's grain production should soar 27% to 333 MMT over the next decade, Brazil's ag ministry said in a forecast released yesterday. Farmers are expected to expand acreage amid continued demand strength for ag products. That's expected to push the area planted to soybeans, corn and cotton to just over 200 million acres in 2030-31 from nearly 170 million acres this season. The ministry also expects the country's meat production to shoot 6.6 MMT (24%) higher to 34 MMT in 10 years. That signals more competition for the U.S. in the years ahead.
Global food prices slide for the first time in a year… Global food prices fell 2.5% (3.2 points) during June, with the Food and Agriculture Organization of the United Nations' food price index sliding to 124.6 points. But that's still 33.9% above year-ago levels. Prior to the June decline, the index had climbed for 12 straight months. "The drop in June reflected declines in the prices of vegetable oils, cereals and, to a lesser degree, dairy prices, which more than offset generally higher meat and sugar quotations," FAO explained. FAO still expects this year's global cereal crop to hit a record high, though it trimmed its production estimate to 2.817 billion metric tons. FAO made a sharp cut its Brazilian corn crop estimate. It also says dry conditions in the Near East have dented global wheat production prospects, prompting a 1 MMT cut to its wheat crop projection that now stands at 784.7 MMT, up 1.2% from last year.
Wildfire disrupting shipping at Canada's largest port… A severe wildfire in western Canada has disrupted rail services in and out of Canada's port of Vancouver, resulting in rail backlogs and heavy port congestion. Both Canadian National Railway and Canadian Pacific Railway are working with Canadian officials to determine when safe rail operations can resume at the country's largest port. In an operations update yesterday, the Vancouver Fraser Port Authority said, "The CP rail line that was affected by the B.C. interior wildfires is now cleared and operational … the backlog of trains are now moving through the affected area. CN's mainline is not yet operational as crews continue to assess the impacted site." The port authority also commented that "due to disrupted rail services, demand for large vessel anchorages currently exceeds capacity." This comes at a time when container traffic was already at unprecedented levels. There has been some speculation this could divert some business to the U.S.
WSJ: Biden to target railroads and ocean shipping in executive order… As part of a sweeping executive order expected this week, the administration will push regulators to combat what it calls a pattern of consolidation and aggressive pricing that has made it onerously expensive for American companies to transport goods to market, according to the Wall Street Journal. The administration says the relatively small number of major players in the ocean shipping trade and in the U.S. freight rail business has enabled companies to charge unreasonable fees. The order will also ask the FTC to ban unnecessary occupational licensing requirements and encourage the Surface Transportation Board to take up a rule on reciprocal or competitive switching, allowing shippers served by a single railroad to ask for bids from a competing railroad if there is one available. The executive order will also direct USDA to issue new rules aimed at boosting the farm economy and lifting individual farmers' incomes, and at thwarting what White House Press Secretary Jen Psaki called "abuses of power by giant agribusiness corporations."
Biden open to negotiating infrastructure spending package with McConnell...  In an appearance on MSNBC's Morning Joe, Psaki was asked about President Joe Biden's communications with Senate Minority Leader Mitch McConnell (R-Ky.) about the bipartisan infrastructure spending package endorsed by the president. Psaki said, "They have known each other for a long time. They disagree on a lot of things. ... I will note...yesterday [Tuesday], Senator McConnell was in Kentucky out doing an event and basically admitted he didn't support the American Rescue Plan, a plan ... that was going to deliver a lot of money and resources to the people of Kentucky. So this sounds to me a lot like he's going to need to assess ... whether he believes we should rebuild roads and railways, and bridges, whether he wants to make sure the people of Kentucky, the people who elected him to represent them, should have access to those resources, should benefit from this bipartisan package the president helped write. The door to the Oval Office is open. ... The president is an optimist. He believes we can get things done. And if Sen. McConnell wants to get work done together, he's open to that."
USTR Tai discussed aligning ethanol policies with Mexico, details lacking on GMO talks… Discussions between U.S. Trade Representative (USTR) Katherine Tai and top Mexican trade and agricultural officials included biofuels policies between the two countries. A recap of the session issued by the Office of the USTR noted the officials discussed several ag-trade issues, but "they also discussed the potential mutual benefits of aligning Mexico and the United States' policy on ethanol gasoline blends." There was little detail offered in terms of what specifically "aligning" the two countries' policies would mean. Also of note, Tai "emphasized the importance of Mexico immediately resuming the authorization of biotechnology products," according to a brief readout of the session. However, it is not clear that Tai raised a key issue on GMOs — the proposed ban on imports of GMO corn by the end of 2024. Reuters reports that Mexican Agriculture and Rural Development Secretary Victor Villalobos has been pushing for feed corn to be exempted from the ban, a key situation given that Mexico imports around 16 million tonnes of corn from the U.S. to feed its livestock sector.
How tight is the U.S. labor market?... The openings-to-hires ratio hits a record low amid acute labor shortages. The Labor Department said job openings rose at the end of May by 16,000, pushing the total to a new high of 9.2 million in records dating back to 2000. The number of available jobs nearly matched the 9.3 million Americans who were unemployed but actively seeking work in May, reflecting an unusual tightness in the job market. The number of unemployed workers has typically exceeded available jobs, except for a period from 2018 to early 2020 when the unemployment rate trended near a 50-year low.
Brazil's presidential contest… Brazilian President Jair Bolsonaro gave the clearest indication yet that he would not accept the results of a presidential election, scheduled for October 2022, alleging that the country's electronic vote-counting system was susceptible to fraud. "If this method continues, they're going to have problems," Bolsonaro said in a radio interview. "Because one side, which is our side, may not accept the result." Bolsonaro has trailed his rival, Luiz Inacio Lula da Silva, in opinion polls ever since the former president's corruption convictions were annulled in March.
Steady cash cattle trade begins… Live cattle futures posted moderate losses yesterday, with feeders facing heavier pressure, despite ongoing pressure on corn. August feeder cattle are at an overly wide double-digit premium to the cash index, signaling a correction is warranted. Meanwhile, August live cattle ended yesterday a few bucks under last week's average cash price of around $124. Cash cattle trade got started in the Iowa/Minnesota and Nebraska markets yesterday mostly around $125, with Kansas trade centering around $120.50 and Texas seeing action around $120. This is generally in line with last week's trade. Meanwhile, Choice boxed beef fell $1.78 yesterday and Select fell $1.23, but movement picked up notably to 158 loads, an encouraging sign.
Pork movement slows on higher prices… On Wednesday, nearby lean hog contracts ended under pressure, but deferred months were able to finish narrowly mixed. The pork cutout value climbed $2.13 yesterday but movement slowed to just 278.48 loads. Cash hog bids climbed a national average of 68 cents yesterday. Traders will have to wait until Friday for USDA's weekly export sales update given Monday's market and government closure.
Overnight demand news… Saudi Arabia's main wheat buying agency issued an international tender to buy around 360,000 MT of wheat. Japan purchased 57,630 MT of food-quality wheat from the U.S., as well as 23,370 MT from Canada and 27,175 MT from Australia. South Korea's state-backed Agro-Fisheries & Food Trade Corp. issued an international tender to buy 91,216 MT of rice from China, the U.S. and Vietnam. The Philippines tendered to buy 150,000 MT animal feed wheat and 50,000 MT of milling wheat from optional origins. Jordan's state grain buyer bought around 60,000 MT of animal feed barley to be sourced from optional origins. A group of importers in Thailand are thought to have purchased around 65,000 MT of animal feed wheat in a tender seeking 230,700 MT of the grain.
Today's reports