First Thing Today | Aug. 31, 2021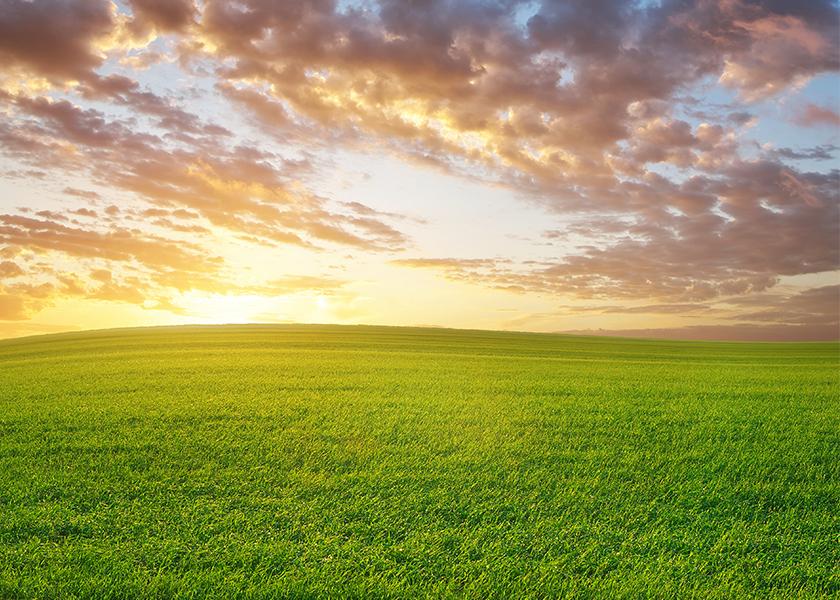 Two-sided trade for grain futures overnight… Corn futures have traded narrowly on either side of yesterday's close and the market is currently a penny higher. Soybean futures favored the upside overnight and futures are up 8 cents in the September contract and 1 to 3 cents higher in deferreds. Nearby SRW wheat futures are fractionally to 6 cents lower, while HRW wheat is generally 2 cents higher. Spring wheat futures are posting losses of 10 cents in the September contract and 1 to 2 cents in deferreds. The U.S. dollar index is under pressure. Crude oil futures are also lower, though the short-term trend of the market remains to the upside.
CHS says it could be up to a month before power restored at its Louisiana grain terminal… The shipper CHS Global Grain & Processing Inc. is working to divert export shipments scheduled through the next month to its terminal in Kalama, Washington after Hurricane Ida knocked out a transmission line that powers its Myrtle Grove facility south of New Orleans. "Best estimates as to when power will be restored at the terminal are in the two- to four-week range," said John Griffith, executive vice president at CHS. Meanwhile, officials at the Port of New Orleans said their initial survey showed no major damage to container and bulk transport facilities that were shut down on Monday and that vessel traffic on the Lower Mississippi River remained suspended.
Hurricane Ida is likely to lead to some increase in gasoline prices, but nothing dramatic… Average national gasoline prices could rise in the 5 to 10 cents per gallon range over the next two weeks, according to GasBuddy Analyst Patrick De Haan. "Hurricane Ida isn't likely to lead to drastic price increases, but some increases are likely over the next around two weeks," he said. Oil prices have not surged despite Ida forcing the shutdown of 96% of oil production and 94% of natural gas output in the U.S. Gulf of Mexico. At least nine refineries in Louisiana have reduced production or shut-in operations in response to the storm, together accounting for about 13% of the total U.S. refining capacity, according to the Department of Energy. Several pipelines have also shut down operations as a precautionary measure.
Crop Progress & Condition Report highlights… Following are highlights from USDA's crop progress and condition update for the week ended Aug. 29.
Corn: 91% in dough, 59% dented, 9% mature, 60% "good" to "excellent" (G/E)

Soybeans: 93% setting pods, 9% dropping leaves, 56% G/E

Spring wheat: 88% harvested

Cotton: 86% setting bolls, 21% bolls open, 70% G/E
Corn CCI rating edges higher, soybean rating slips… When USDA's weekly condition ratings are plugged into the weighted Pro Farmer Crop Condition Index (CCI; 0 to 500-point scale, with 500 representing perfect), the corn crop improved one-half point to 355.6 points while the soybean crop slipped a point to 346.1 points. The CCI ratings are now 10.2 points below the five-year average for corn and 12.8 points below for soybeans.
Cordonnier sticks with U.S. yield projections, citing stabilizing rains… Crop Consultant Dr. Michael Cordonnier maintained his U.S. corn yield projection of 175.5 bu. per acre and his bias is neutral going forward, a shift from his neutral to lower bias for much of the summer. Cordonnier comments, "the weather changed 180º last week and over the weekend with the western and northwestern Corn Belt receiving a lot of rain and the eastern Corn Belt remaining mostly dry." He continues, "The rains have helped to stabilize the crops and mitigate much of the downside risk," adding that improved moisture should benefit soybeans more than corn. He maintained his 50 bu. per acre soybean yield projection and again his bias is neutral going forward. He says the moisture should help later-developing beans, though earlier maturing beans in the Dakotas were likely too far along to benefit.
Consultant cuts Brazilian corn crop as safrinha crop continues to disappoint… Brazil's 2020-21 corn crop will likely total just 82 MMT, forecasts Cordonnier, a 2-MMT cut from where his forecast has stood for weeks. His bias is neutral to lower going forward. Harvest of the weather-battered crop is winding down. Cordonnier notes, "The latest planted safrinha corn was expected to be the worst and reports out of southern Brazil are confirming the farmer's worst fears. The yields of the late planted corn are very low, and the quality is very poor, so poor in fact, that in some cases, the grain elevator will not accept the corn."
Ukraine wrapping up bumper wheat harvest… Ukraine farmers have nearly completed 99.4% of their 2021 wheat harvest, bringing in 32.52 MMT of the grain, reports the country's ag ministry. Yesterday, the ministry estimated this year's wheat harvest could total 32 MMT in clean weight, allowing for the export of 23.8 MMT of the grain in 2021-22.
China to auction off more imported corn at week's end… China announced it will auction 111,321 MT of imported corn from the U.S. on Sept. 3 as well as 13,180 MT of corn imported from Ukraine. Demand has generally been fairly lackluster at these auctions.
Covid-19 hits China's service sector... China's official non-manufacturing purchasing managers index, which tracks activity in the construction and services sectors, plummeted to 47.5 in August from 53.3 the prior month, according to the National Bureau of Statistics. That was the first time the gauge has fallen below the 50-mark separating expansion from contraction since February 2020. Largely responsible for the drop in the nonmanufacturing measure was a significant fall in the services subindex, which slid as the highly infectious Delta variant dampened demand for activities requiring close person-to-person contact, the statistics bureau said.
Eurozone inflation in August rose at the fastest pace in almost a decade… Consumer prices increased 3% from a year earlier, the fastest rate of growth since November 2011, according to Eurostat, the European Union's statistics agency. The core consumer price index — which excludes the more volatile categories such as food, energy and alcohol — rose 1.6%.
Final U.S. military plane left Kabul… The last C-17 left the airport and cleared Afghanistan's airspace, ending the U.S.'s 20-year conflict in the country, U.S. Central Command head Marine Corps General Frank McKenzie said at the Pentagon. Evacuation flights ended a day ahead of schedule, and the military then packed equipment and personnel onto transport planes. The last flight out left at 3:29 p.m. ET, or 11:59 p.m. on Monday night in Kabul, ahead of President Joe Biden's Aug. 31 deadline. "We did not get everybody out that we wanted to get out," McKenzie said, adding that not everyone would have gotten out even if the deadline was extended. Initial reports said that up to 250 Americans and thousands of Afghan allies are still attempting to flee the country. However, Secretary of State Antony Blinken on Monday evening said the number was likely under 200 and "closer to 100." The Taliban declared victory over the world's mightiest military.
Democrats aim to boost oil, gas fees; boost funding for climate resilience, drought relief, conservation… Oil and gas drillers would see leasing and other fees on federal lands and waters increase, while the government would invest billions more in climate resilience, drought relief, and conservation programs under a draft reconciliation bill the House Natural Resources Committee released last night.
Federal judge strikes down Trump administration's Navigable Waters Protection Rule... It was vacated by a federal judge in Arizona who said allowing it risks "serious environmental harm," particularly in the arid Southwest. In July, a federal judge in South Carolina granted EPA and the Corps' request to reconsider the rule without eliminating it. The agencies successfully pressed courts in other parts of the country to allow the Biden administration to come up with a new definition of waters of the U.S. (WOTUS) without immediately scrapping the Trump rule. But the plaintiffs this time convinced a judge to get rid of it. "This outcome ensures Clean Water Act (CWA) protections are in effect while the Biden administration works to develop a new rule," said Earthjustice, an environmental law organization that represents the tribes.
Beef movement slows as prices retreat… Boxed beef prices extended their reversal off their year-plus highs, with Choice falling $2.56 and Select dropping $2.97 to start the week. Also of note, movement was again light at 86 loads, signaling prices need to drop further to attract buying. Cash cattle traded at an average price of $125.74 last week, up 27 cents from the week prior. October live cattle settled at nearly a $2.60 premium to those prices yesterday, signaling a firmer bias toward the cash market heading into fall.
Sharp drop in pork prices… The pork cutout value dropped $6.87 to start the week and movement was lackluster at 271.26 loads. Hams led the decline with a $16.16 drop, and bellies fell nearly $12 after dropping $55 as of the morning update. The CME lean hog cash hog index is projected at $103.49, down 13 cents—a moderation from $1-plus losses in recent days. October lean hogs still hold an overly wide $13-plus discount to the index.
Overnight demand news… Egypt bought 120,000 MT of wheat from Romania and 60,000 MT of wheat from Ukraine in an international tender. Iran's state agency is believed to have purchased between 180,000 MT and 240,000 MT of milling wheat the past two weeks. Taiwan bought around 65,000 MT of animal feed corn that's expected to be sourced from Argentina.
Today's reports