First Thing Today | Aug. 20, 2021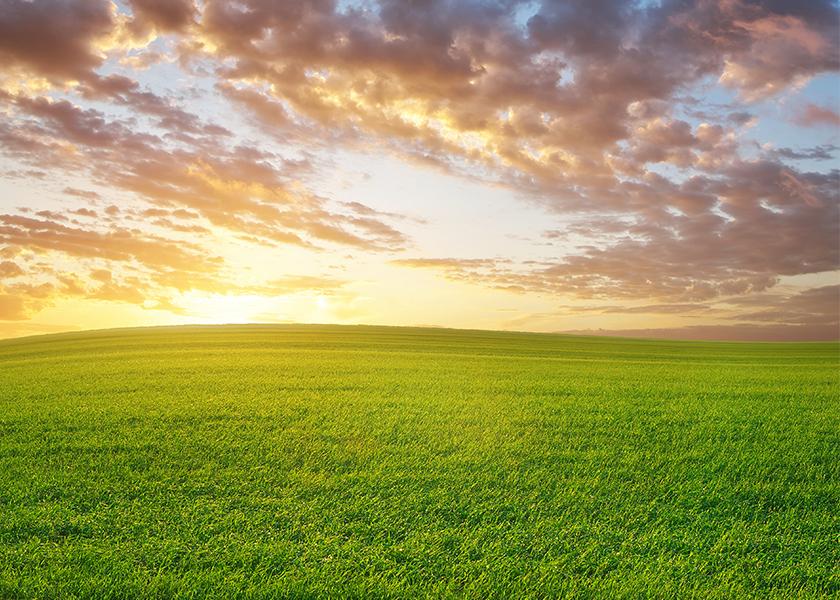 Corrective gains overnight… Corn futures are a penny or two higher to start the day. Soybean futures are up 4 to 6 cents, taking back a portion of yesterday's losses. Winter wheat futures have climbed 2 to 3 cents, while spring wheat futures are up 6 to 9 cents. The U.S. dollar index has extended its rally to the highest level since early November. Crude oil futures are under pressure, but within yesterday's trading range.
Pro Farmer Crop Tour results for Iowa and Minnesota… On Day 4 of the Pro Farmer Crop Tour, scouts measured an average corn yield potential of 190.8 bu. per acre for Iowa, which compares to 177.8 bu. per acre last year for the state and 183.0 bu. per acre for the three-year average. Pod counts in a 3'x3' square came in at 1,218 for Iowa, which compares to 1,146 pods in 2020 and 1,154 pods for the three-year average.
In Minnesota, scouts measured average corn yield potential of 177.4 bu. per acre, which compares to 195.1 bu. per acre last year and 181.4 bu. per acre for the three-year average. Pod counts in a 3'x3' square came in at 1,027 for Minnesota, which compares to 1,086 pods last year and 1,047 pods for the three-year average.
Our Pro Farmer production and yield estimates (informed by Tour data, but separate) will be released at 1:30 p.m. CT today on our website, in our newsletter and via email.
Some rains fall in far western Corn Belt… Rains fell overnight across the western half to two-thirds of Nebraska and South Dakota, with some very light accumulation making its way into southwest North Dakota. More rain is expected for these states and into Minnesota today and later this weekend.
Chinese soybean imports from Brazil in July just a bit under year-ago… China imported 7.88 MMT of beans from Brazil in July, which was a 3.7% dip from year-ago, according to data from China's General Administration of Customs. China's soybean imports from all origins total 8.67 MMT during July, a 14.1% drop from last year at this time. China's imports from the U.S. totaled just shy of 42,300 MT from the U.S., a marginal improvement from year-ago. China typically focuses its purchases on Brazil over the northern hemisphere summer with focus shifting to the U.S. in the fall.
Russian duty on wheat exports climbs… Russia has set its wheat export taxes at $31.70 per metric ton for Aug. 25-31. That's up $1.30 from where the duty stands this week.
Japan's corn use in feed well under year-ago… Corn accounted for 47.5% of Japan's corn use in animal feed during June, a 1.8-point decline from the year prior and a 0.3-point dip from May, preliminary data from the country's ag ministry showed. Sorghum use dropped 0.4 points from year-ago to 1.1%. Barley and wheat use were each up 0.2 points from June 20202 to 3.7% and 1.7%, respectively.
French wheat harvest wrapping up… France's farm office now estimates 91% of this year's soft wheat crop had been collected as of Aug. 16, a solid 19-point advance from the week prior thanks to a stretch of drier weather. Last year at this time, harvest was complete. Durum wheat harvest is now complete and spring barley harvest is close behind.  
Cotton AWP rises to near 80 cents... The Adjusted World Price for cotton rose to 79.30 cents per pound, effective today (Aug. 20), from 76.74 cents per pound the prior week. This is the highest mark for the AWP since it was at 79.67 cents per pound the week of Aug. 10, 2018. Meanwhile, USDA announced that Special Import Quota #18 will be established Aug. 26 for 55,262 bales of upland cotton, applying to supplies purchased not later than Nov. 23 and entered into the U.S. not later than Feb. 21.
USDA announces $26 million in biofuel infrastructure grants… USDA announced $26 million in new investments under the Higher Blends Infrastructure Incentive Program (HBIIP) to help retailers and fuel distributors upgrade equipment to support higher biofuel blends and boost biofuel sales volumes by approximately 822 million gallons per year. This pushes total HBIIP funding distributed to $66.4 million, with USDA estimating it will bring 1.2 billion gallons per year of additional biofuel sales. HBIIP was the successor to the 2015 Biofuels Infrastructure Program (BIP), which invested $210 million through its conclusion in 2018, nearly doubling the number of fuel pumps offering higher biofuel blends nationwide. The third round of HBIIP investments is being distributed via grants for projects spread across 23 states.
A confidential State Department cable in July warned of Afghanistan's collapse… About two dozen officials serving at the embassy in Kabul sent an internal memo to Secretary of State Antony Blinken and another top official last month, using the department's channel for voicing dissenting views, saying the Afghan capital could fall soon after the Aug. 31 troop withdrawal deadline, the Wall Street Journal reported, citing a U.S. official and a person familiar with the cable.
White House rules out extension of pandemic jobless aid, urges states to use stimulus funds... Treasury Secretary Janet Yellen and Labor Secretary Marty Walsh said Thursday that the Biden administration will not seek an extension of pandemic jobless aid programs but encouraged states to use funding from the $1.9 trillion stimulus package to support unemployed workers.
Survey finds continuing strong rural economy… The Creighton University Rural Mainstreet Index (RMI) for August fell slightly to 65.3 from July's 65.6. This marks the indexes ninth straight month above the 50-point line that marks growth neutral. "Solid grain prices, the Federal Reserve's record-low interest rates, and growing exports have underpinned the rural mainstreet economy. USDA data show that 2021 year-to-date agriculture exports are more than 25% above that for the same period in 2020.  This has been a prime factor supporting the rural mainstreet economy," says Creighton University's Dr. Ernie Goss, who conducts the survey. Find more details.
Deere raises outlook on expectations for continued strong farm, construction equipment demand... Deere & Company now expects net income in fiscal 2021 to be from $5.7 billion to $5.9 billion, an increase from the level the company expected in May of $5.3 billion to $5.7 billion. Farm and construction equipment demand has grown even as pandemic-related supply chain disruptions have raised challenges. "Looking ahead, we expect demand for farm and construction equipment to continue benefiting from favorable fundamentals," Deere Chief Executive Officer John May said. The company's third quarter net income reached $1.67 billion ($5.32 per share), up from $811 million in the year-ago quarter, beating expectations.
Choice beef takes out June highs… USDA will release its monthly Cattle on Feed Report today. Analysts polled by Reuters expect the report to show all major categories down from year-ago, with the number of cattle on feed at 98.2% of year-ago levels and placements at 93.1% of year-ago. Boxed beef values have yet to reverse their multiweek rally and Choice values climbed $1.55 yesterday to $341.63, taking out the mid-June high. Select shot $6.61 higher. But movement did slow to 75 loads. But the wholesale market's impressive rally has yet to translate to any major cash market gains, and the market is now skeptical of the cash market's ability to rally. Packer profit margins climbed to $999.25 a head yesterday, reports HedgersEdge.com.
Hog trade uneasy about coming seasonal break in pork prices… The pork cutout value fell 79 cents on Thursday and movement slowed to 283.19 loads. Hams dropped $10.37, but loins climbed $11.79. Meanwhile, weekly pork export sales of 20,000 MT for 2021 failed to impress, dropping 31% from the prior four-week average. The price drop and limited movement paired with ideas the beef market may be nearing a top raise concern the pork market could also turn down. Cash hog bids climbed $1.29 on Thursday.
Overnight demand news… Egypt tendered to buy 10,000 MT of sunflower oil in an international tender. South Korea's Feed Leaders Committee bought 66,000 MT of animal feed corn, likely from South America or South Africa in a private deal. Jordan's state grain buyer made no purchase in its international tender to buy 120,000 MT of animal feed barley. The Philippines are thought to have bought around 165,000 MT of Australian feed wheat and feed barley in a tender.
Today's reports