Ahead of the Open | September 20, 2021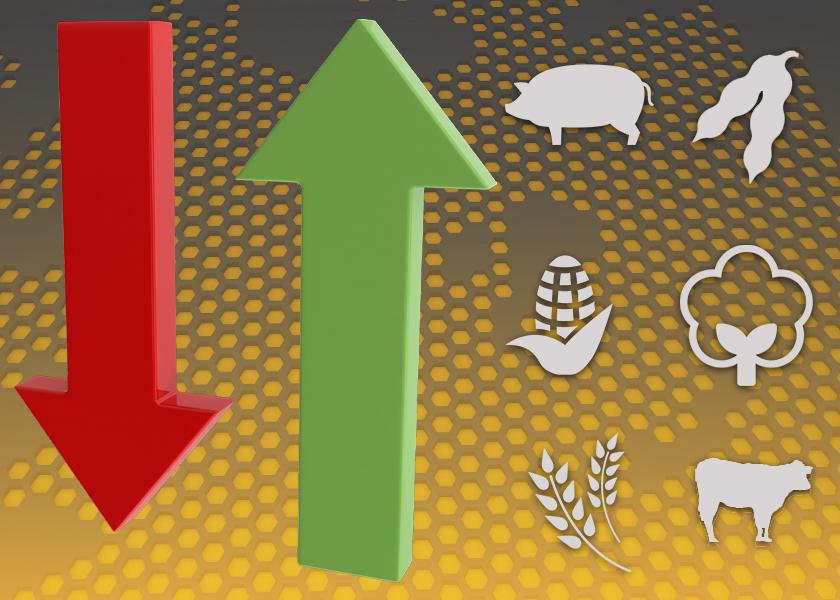 GRAIN CALLS
Corn: 8 to 11 cents lower.
Soybeans: 14 to 16 cents lower.
Wheat: 8 to 12 cents lower.
GENERAL COMMENTS: Corn futures fell nearly 2% overnight and soybeans and wheat also declined in broad-based risk-off trade. Global stock markets tumbled amid concern over the Chinese economy, while there's increased concerns with the U.S. government defaulting as the debt ceiling looms. S&P 500 index futures were down nearly 2%, while Nymex crude oil fell a similar amount. The U.S. dollar index climbed to the highest level in almost a month.
The northern and eastern Midwest are expected to receive moderate to heavy rain early this week as tropical moisture moves north from the Gulf of Mexico, World Weather Inc. said. Rain totals in Indiana, Ohio, Kentucky and southeastern Michigan may range from 1 to 4 inches. The U.S. Plains and far western Corn Belt are not expected to get enough rain to counter evaporation during the next two weeks. "Dryness could be quite persistent, resulting in soil moisture depletion, a decline in grazing conditions, poor unirrigated winter crop emergence, and establishment and a rising level of worry over water supply in the western half of the nation," World Weather said.
China imported 9.04 million metric tons (MMT) of soybeans from Brazil in August, up 11% from year-ago levels. By contrast, the U.S. exported just 17,575 MT of soybeans to China last month, a fraction of the 166,370 MT shipped in August 2020. U.S. soybean shipments shrank this month after Hurricane Ida damaged grain terminals at the U.S. Gulf.
Customs data shows China imported 3.23 MMT of corn during August, a 221% surge from year-ago levels. That pushed China's year-to-date (YTD) corn imports to 21.40 MMT, a 284% jump from last year at this time.
Russian wheat with 12.5% protein loading from Black Sea ports for supply in early October, free on board, ended last week at $301 per MT, a $1 gain from the week prior and the 10th consecutive weekly increase, ag consultancy IKAR reported. The consultancy SovEcon pegged the rise at $1.50 to $304.50 per MT.
Pakistan tendered to buy 500,000 MT of wheat. Algeria's state grains agency issued an international tender to buy 50,000 MT of durum wheat.
CORN: Futures may face seasonal pressure as harvest accelerates. USDA will update harvest progress Monday. December corn overnight fell as low as $5.15 3/4, the lowest price since $5.13 Sept. 13. Chart levels to watch in December futures include last week's high at $5.37 1/2 and the 40-day moving average around $5.42, as well as $4.97 1/2, a five-month low hit Sept. 10.
SOYBEANS: Traders will closely watch the export markets after China recently booked soybean cargoes from Brazil. November soybeans overnight fell as low as $12.67, the lowest intraday price since $12.62 3/4 on Sept. 10 and about 1 1/2 cents under the 200-day moving average. Other chart levels to watch include last week's high at $13.08 and the 40-day moving average around $13.21.
WHEAT: USDA will update winter wheat plating progress this afternoon. December SRW wheat overnight fell as low as $6.98, the lowest intraday price since $6.95 1/4 on Sept. 15, after posting a 2.9% gain last week. December HRW futures jumped 4.5% last week and December spring wheat rose 2.5%.
LIVESTOCK CALLS
CATTLE: Steady-weak
HOGS: Steady-firm
CATTLE: Nearby cattle futures posted the third consecutive weekly decline as wholesale beef prices extended a recent slide. Futures likely need to see the wholesale market stabilize before seeing sustained buying. Choice cutout values ended last week at $314.47, down $3.53 on the day for the 15th consecutive daily decline and the lowest price since Aug. 11. Last week's cash action was generally steady with the lower end of cash trade the week prior. Feedlot inventories shrank during the first half of this year, and USDA's next monthly Cattle on Feed Report Sept. 24 will indicate whether that trend continued in August.
HOGS: Nearby lean hog futures surged 4% last week on signs wholesale pork prices may have bottomed. Cash markets will be key to market direction this week as traders watch for any indications of stabilizing in the CME Lean Hog Index, which has been on an uninterrupted decline since early August. The index late last week fell to $94.45, the lowest since March 23, though still nearly $9 above nearby futures. Pork carcass cutout values ended last week at $105.41, up 31 cents on the week. USDA's quarterly Hogs and Pigs Report Sept. 24 is expected to reflect further shrinkage of the U.S. herd.