Ahead of the Open | July 16, 2021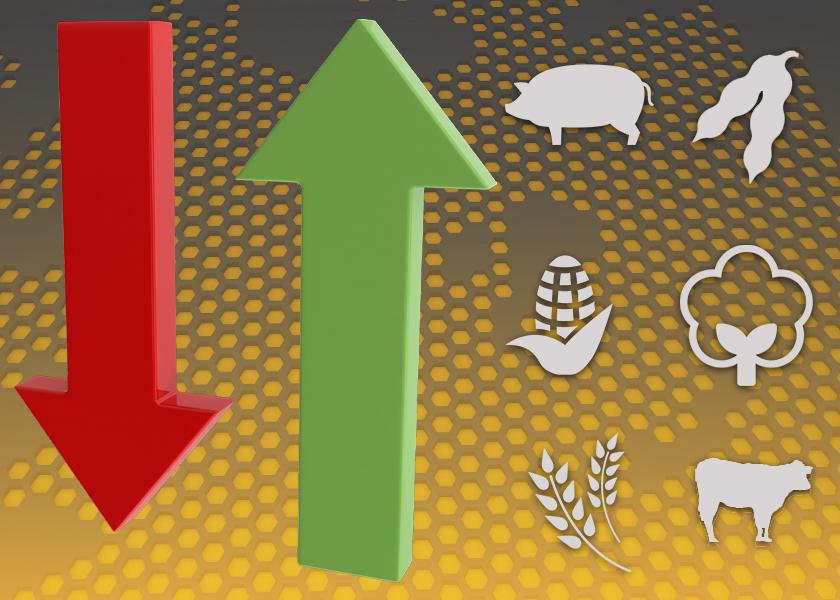 GRAIN CALLS
Corn: 2 to 5 cents higher  
Soybeans: 12 to 15 cents higher
Wheat: 12 to 25 cents higher
GENERAL COMMENTS:
Harsh weather is likely for the Northern Plains and southern Canadian Prairies over the next 10 days to two weeks for both crops and livestock. Extreme heat is likely July 18-24. Northeastern South Dakota, eastern North Dakota, and the northern half of Minnesota missed much of the rain this week and will see little to no rain through at least the next 10 days while temperatures warm Saturday into next week," World Weather Inc. reports, saying crop stress will increase for this region. Favorable conditions are expected outside of the Northern Plains and northwestern Corn Belt.
Crop conditions in the Canadian Prairies have declined sharply the past couple weeks amid increasing drought stress. The ag department in Saskatchewan, Canada's largest grain producing province, reports crops are failing quickly. The latest weekly crop report on Thursday showed the condition of almost every crop down sharply from two weeks earlier, as the prolonged heat and dryness has caused crops to be "short, thin and impulsively advancing in many regions of the province due to the stress," the report said. "Without a significant rainfall, many crops throughout the province will have their yields and quality severely impacted." At 25% good to excellent, the condition of the province's spring wheat crop is down from 58% two weeks earlier, while durum is down to just 12% good (0% excellent) from 45%. At 29% and 18% good to excellent, respectively, the condition of the oat and barley crops have fallen 32 and 34 points from two weeks ago.
Brazil's shrinking safrinha corn crop is leading to a rash of corn contracts being washed out by exporters. Reuters reports a lot the corn originally earmarked for exports is being redirected to the domestic market due to favorable premiums being paid by Brazilian livestock producers. That will create more export opportunities for U.S. corn in the 2021-22 marketing year. While U.S. corn exports are expected to decline from this year's record, the shortfall in the Brazilian crop will likely push U.S. new-crop shipments higher than many anticipate.
USDA announced a daily sale of 134,000 MT of SRW wheat to China for 2021-22.
CORN: December corn futures reached a high of $5.64 overnight, but there wasn't active buying above the highs the past two days. Bulls would need to push the contract to $5.73 1/2 to fill the July 6 gap. Corn was a follower overnight and appears likely to remain in that role today.
SOYBEANS: November soybean futures reached a high of $13.97 1/4 overnight, marking a new on the price recovery. Bulls' next targets are $14.00 and the July high at $14.23. Soymeal and soyoil were also firm overnight. If strength continues across the soy complex during daytime trade, it should help attract more buyer interest.
WHEAT: September HRS futures surged to a new high overnight, eclipsing the $9.00 level. Bulls have strong technical momentum and failing U.S. and Canadian spring wheat crops provide fundamental support. The only real risk in this market is profit-taking ahead of the weekend.
CATTLE: Mixed
HOGS: Choppy to higher
CATTLE: Two-sided price action is expected in the live cattle market this morning in a continuation of Thursday's light and choppy trade. There's still some cash cattle trade to wrap up for the week, but the bulk of activity so far has been around steady prices compared with week-ago, giving traders little incentive to actively trade futures. Wholesale beef prices continue to fall, with Choice boxes down another $3.03 and Select off $1.27 on Thursday, but futures/cash have been generally trading independent of the product market. Feeder cattle will face pressure from firmer corn prices.
HOGS: Lean hog futures are expected to open with a mostly firmer tone this morning amid big discounts to the cash index. August hogs, which are the new lead month contract, finished Thursday at a $7.04 discount to the cash index that will be quoted at $111.34 today. A $3.03 drop in the average national direct cash hog price yesterday is likely to limit buying and give traders some confidence prices will slide seasonally. But the current discount structure in futures still appears to be too wide. While much of traders' attention in on cash trade, the pork product market remains strong, with the cutout value up 83 cents on Thursday, fueled by strong gains in bellies, ribs and loins.