Farm optimism fades as producers fear rising input costs, labor shortages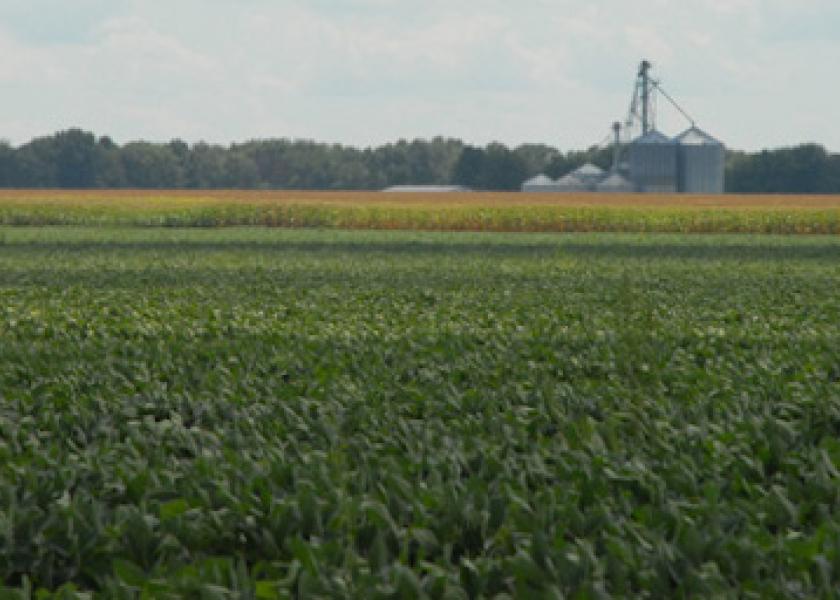 The Purdue University/CME Group Ag Economy Barometer fell sharply for the second month in a row, hitting a reading of 137 points in June—down 21 points from May and the weakest reading since July 2020. "Producers in June were less optimistic about both current conditions on their farming operations as well as their expectations for the future," with the former driving the decline, according to today's report based on a phone survey of 400 ag producers. The index for current conditions dropped to 149 points, the lowest reading since September 2020; the index for future expectations dropped to 132 points, its lowest since July 2020.
Weakening farm financial performance also caused the farm capital investment index to fall 11 points to a reading of 54, with producers planning to hold back on constructing new farm buildings and grain bins more so than farm machinery.
Despite weakening perceptions of farms' financial performance, producers remain relatively bullish on farmland values. The short-term farmland value expectations index slipped 9 points in June to 148 points, but that's the third-highest reading for the index since data collection began in 2015. The long-term farmland value expectations expectations is also at its third-highest reading on record. Meanwhile, nearly one-half of corn and soybean producers expect to see farmland cash rental rates rise over the next year and among those who expect rates to rise, there is an expectation that rates will rise sharply.
Today's update notes that 30% of producers surveyed say they expect farm input prices to climb 8% or more in the year ahead, which would quadruple the average rise over the past 10 years of 1.8%. Just 21% of those surveyed expect inputs to rise less than 2%. "Interestingly, producers expect farm input costs to rise more rapidly than prices for consumer items," today's update notes.
Labor shortages are another concern. This year, 66% of respondents reported "some" or a "lot of difficulty" hiring adequate labor this year vs. just 30% in 2020.