First Thing Today Audio | July 15, 2021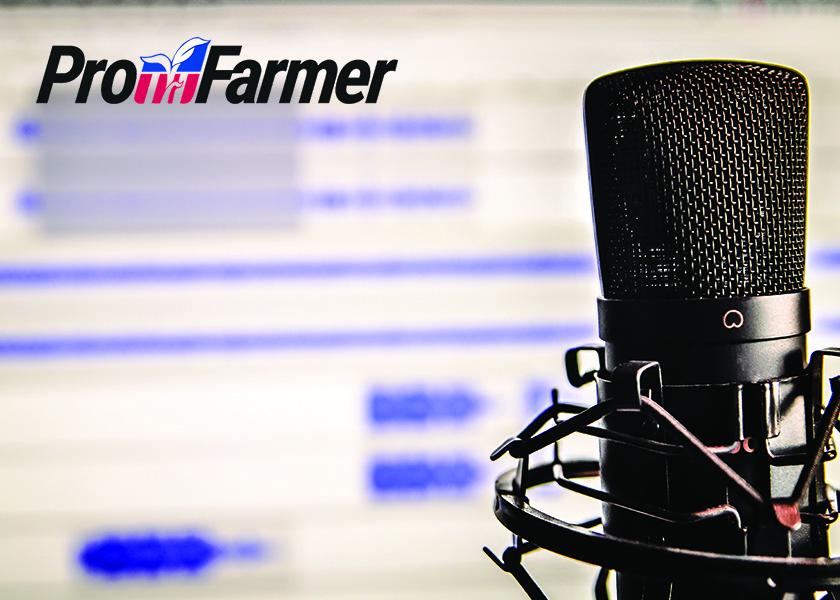 Corn futures are 3 to 4 cents lower in early trade, as the market faced some light profit-taking overnight. Soybean futures are down 1 to 3 cents amid similar action after climbing to a new high for the week earlier in the session. HRS wheat futures are up 5 to 6 cents amid ongoing production worries. HRW wheat futures are down 2 cents and SRW wheat is a penny lower. Crude oil futures are under pressure and the U.S. dollar index is just above unchanged.
Strategie Grains lifted its 2021-22 EU soft wheat crop forecast by 1.9 MMT from June to 133 MMT, which would be a 14.2-MMT jump from last year's weather-clipped crop.
The Rosario Grains Exchange raised its Argentine wheat crop estimate by 500,000 MT, pushing its crop estimate to 20.5 MMT. The exchange says good weather boosted planting on the Pampas Grains Belt.
Dryness in Brazil has once again resulted in low water levels along the Parana River that is so key to Argentina's main Rosario shipping hub. A dredging effort is underway.
Federal Reserve Chairman Jerome Powell told lawmakers on Wednesday that the central bank wouldn't be in a hurry to start paring monthly asset purchases and that the economy "is still a ways off" from the Fed's goals. He also said the Fed wouldn't hesitate to raise interest rates to keep inflation under control, while repeatedly emphasizing that he still expects price pressures to ease later this year.
China's economic rebound slowed in the second quarter but continued to show unusual resilience more than a year after the country largely got control of the coronavirus within its borders. Gross domestic product grew 7.9% in the second quarter from a year earlier.
Senate Democrats are moving to impose tariffs on carbon-intensive imports to help pay for their tax-and-spending legislation, Bloomberg reports. The plan also includes expanding tax credits for renewable energy and electric vehicles as well as the creation of a clean energy standard that could mandate utilities generate carbon-free power.
Some additional light cash cattle action took place at $119 in Texas, at $120 in Kansas, at $123 in Nebraska and at $124 in Iowa, steady to lower compared with more active trade earlier in the week. Pressure on futures at midweek weighed on the cash market.
Cash hog bids climbed a national average of $1.49 after solid gains Tuesday. The pork cutout value edged 12 cents lower at midweek and movement dropped. Recent reports of new cases of ASF have once more amplified attention on Chinese demand, but a surge in China's second quarter pork production could dampen near-term export prospects.
---