First Thing Today Audio | August 6, 2021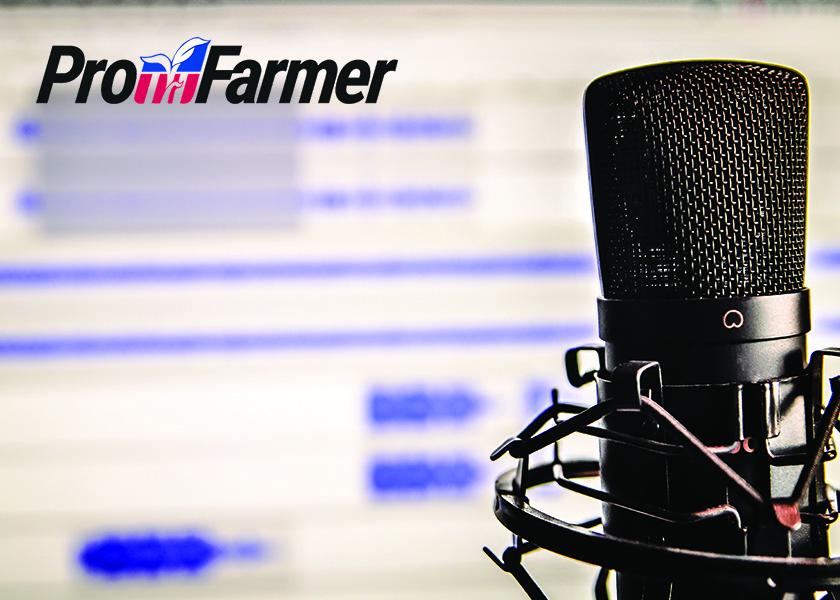 Corn futures faced pressure overnight and the market is currently trading high-range and mixed. Soybeans saw two-sided action overnight, with futures currently up 4 to 9 cents. Winter and spring wheat futures are around 4 to 5 cents higher. The U.S. dollar index is posting modest gains. Crude oil futures are trying to rebound.
Bad weather over the past two weeks has damaged the Argentine wheat crop, according to the Buenos Aires Grains Exchange. But damage was not enough to prompt a cut to its 19 MMT crop estimate for 2021-22.
French producers had harvested 66% of their soft wheat crop as of Aug. 2, the country's farm office reports. That was a 19-point advance from the week prior but well behind 97% harvested last year at this point.
China will release reserves of commodities "essential for livelihood" in a timely, targeted manner, the country's National Development and Reform Commission (NDRC) announced today. This comes after devastating flooding for Henan province, a key ag region, and a resurgence in Covid-19 infections.
Chinese authorities today released guidelines on advancing sustainable, healthy development of its hog industry. The country hopes to maintain a self-sufficiency rate of 95% over the next 5 to 10 years, but while the hog supply has gradually been restored after African swine fever, wild swings in production capacity have long been an issue.
The Congressional Budget Office (CBO) delivered a major blow to the infrastructure package in the Senate. The CBO said the measure would result in $256 billion in higher deficits over the next decade because announced spending offsets either didn't materialize or had to be tweaked as negotiators finalized the bill.
Deere & Co. on Thursday announced it would buy the ag tech startup Bear Flag Robotics for $250 million. The startup develops autonomous driving technology compatible with existing machines.
Antrhrax was reported in cattle in a Kidder County, North Dakota beef herd earlier this week. State ag officials are warning producers to monitor their herds and check with veterinarians to see if they should begin vaccinating their cattle.
Heavy selling in the lean hog market put some spillover pressure on the cattle complex Thursday, despite continued product market gains. Packer profit margins have pushed to $623.50 a head as of Thursday, according to HedgersEdge.com.
USDA reported solid pork export sales and shipments as July wound down, but lean hogs were nevertheless hit with heavy selling. October futures settled their $3.00 limit lower yesterday, so daily trading limits will expand to $4.50 today.
---