First Thing Today Audio | August 3, 2021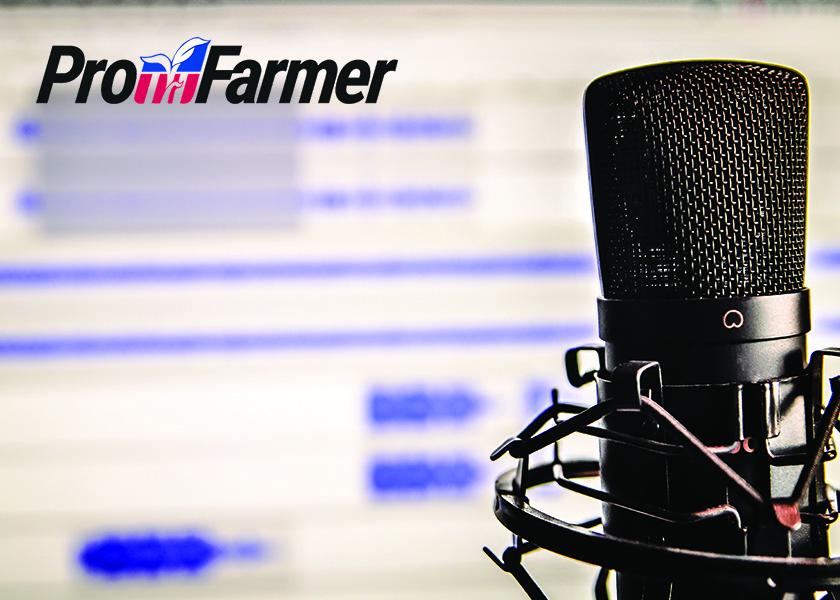 Corn futures faced some profit-taking overnight and most contracts are currently down 4 to 6 cents. Soybeans are 12 to 17 cents lower after USDA delivered better than expected crop condition ratings. Winter wheat futures are 2 to 5 cents lower, while spring wheat is 3 to 9 cents lower. The U.S. dollar index is down slightly. Crude oil futures are slightly higher.
Following are highlights from USDA's crop progress and condition update for the week ended Aug. 1.
Corn: 91% silking, 38% in dough, 62% "good" to "excellent" (G/E)

Soybeans: 86% blooming, 58% setting pods, 60% G/E

Spring wheat: 10% G/E, 17% harvested

Winter wheat: 91% harvested

Cotton: 82% squaring, 50% setting bolls, 60% G/E
Crop Consultant Dr. Michael Cordonnier stuck with his U.S. corn yield projection of 175.5 bu. per acre and his bias is neutral going forward. Cordonnier also maintained his soybean yield projection of 50 bu. per acre and his bias is neutral going forward.
Three rounds of frost for Brazil have clipped Brazil's winter wheat crop. In top-producing Parana, around 27% of the wheat crop had heads emerged when the third and hardest freeze hit last week, making it very sensitive to frost.
China's Dalian Commodity Exchange said it investigated 48 cases of abnormal trading behavior in July as part of the country's efforts to regulate trade and control its supply of commodities. The exchange detailed that it had restricted one customer's open positions for its January 2022 soyoil contract for a month after the customer had for a third time reached the handling standards of abnormal trading behavior.
A Senate Ag Appropriations Subcommittee cleared a $25.5 billion FY 2022 bill for USDA. The bill includes $7 billion in ag disaster aid. The full Senate Appropriations Committee will take up the bill on Wednesday.
Treasury Secretary Janet Yellen revealed further measures to avoid breaching the federal government's borrowing limit and urged Congress to increase or suspend the ceiling.
Senator Lindsey Graham (R-S.C.) tested positive for Covid-19 despite being vaccinated, raising concerns about the Delta deviant on Capitol Hill. His symptoms are mild, which he attributed to being vaccinated.
African swine fever is spreading rapidly across the Dominican Republic, with outbreaks reported in 11 of the country's 32 provinces. Officials have not detailed how many pigs will be slaughtered, but authorities say tens of thousands of pigs will be culled.
Cash cattle traded at an average price of $121.68 last week, up 91 cents from the average price the week prior and near in line with where August live cattle are trading. Boxed beef values continue to climb.
Lean hog futures got off to a solid start to the week, with October futures uncovering support at the 100-day moving average. Average cash hog bids edged 70 cents lower to start the week.
---