First Thing Today | September 8, 2021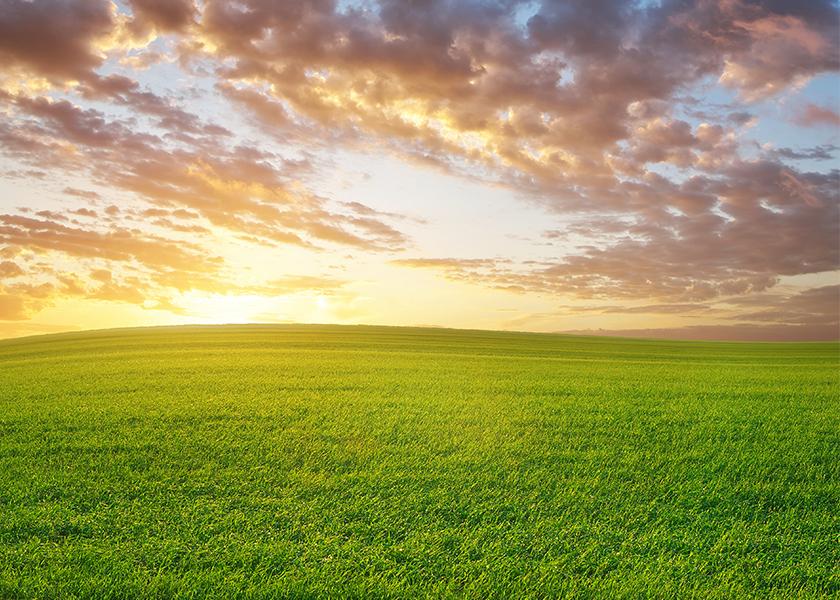 Corn, beans rebound overnight… Corn and soybean futures recovered a portion of Tuesday's sharp losses overnight. As of 6:30 a.m. CT, corn futures are mostly 3 to 4 cents higher and soybeans are mostly 7 to 8 cents higher. The wheat market is narrowly mixed, with SRW contracts steady to a penny firmer, while HRW and HRS futures are fractionally to 2 cents lower. The U.S. dollar index is around 150 points higher this morning, while front-month crude oil futures are nearly $1 higher.
Corn, soybean CCI ratings edge lower… When USDA's weekly condition ratings are plugged into the weighted Pro Farmer Crop Condition Index (CCI; 0 to 500-point scale, with 500 representing perfect), the corn crop slipped 0.3 point to 355.3, while the soybean crop inched a half point lower to 345.6. The CCI ratings are now 9.7 points below the five-year average for corn and 12.5 points below for soybeans.
Crop Progress & Condition Report highlights… Following are highlights from USDA's crop progress and condition update for the week ended Sept. 5.
     • Corn: 95% in dough, 74% dented, 21% mature, 59% "good" to "excellent" (G/E)
     • Soybeans: 96% setting pods, 18% dropping leaves, 57% G/E
     • Spring wheat: 95% harvested
     • Cotton: 94% setting bolls, 29% bolls open, 61% G/E
Ukraine grain exports running 7.6% ahead of year-ago… Since July 1, Ukraine has exported 9.53 MMT of grain, including 5.33 MMT of wheat, 2.88 MMT of barley and 1.28 MMT of corn. At this point last year, Ukraine had exported 8.86 MMT of grain. Ukraine's ag ministry expects the country to export 60.7 MMT of grain in 2021-22, including 23.8 MMT of wheat, 30.9 MMT of corn and 5.2 MMT of barley.
Reconciliation package still faces high hurdles… The overall price tag for the reconciliation package remains a major concern for Sens. Joe Manchin (D-W.Va.) and Kyrsten Sinema (D-Ariz.). President Biden told reporters that he can work out a deal with Manchin, saying: "He's always been with me. I think we can work something out. I look forward to speaking with him." However, Axios reported that Manchin may only support a package with a $1 trillion to $1.5 trillion overall cost, and that any new legislation must be fully paid for by revenue increases. That position could also endanger passage of the $1 trillion bipartisan Senate infrastructure bill that Manchin helped put together.
Politico: House Agriculture reconciliation package to include $1 billion for biofuels… The House Agriculture Committee's initial reconciliation package will include $1 billion over eight years for USDA to provide grants for expanding biofuel pump infrastructure, upgrade existing tanks and pumps in a bid to increase ethanol usage via higher blends, according to Politico, which cited sources in the office of Rep. Cindy Axne (D-Iowa). She has been vocal about making sure that funding for biofuels efforts is included in the massive social infrastructure package being crafted via reconciliation.
Grassley: Reconciliation to 'take all the oxygen out of Washington'… Senators are scheduled to return to Washington next Monday, though they'll only be in for three days that week because of the Jewish holiday of Yom Kippur. The House is set to return on Sept. 20. "I think that reconciliation is going to take all the oxygen out of Washington," said Sen. Chuck Grassley (R-Iowa), responding to a question about prospects for agricultural legislative priorities when the Senate returns next Monday.
PBOC comments cool monetary policy easing expectations… Officials with the People's Bank of China (PBOC) said Tuesday the Chinese central bank will not resort to flood-like stimulus, as they expect liquidity supply and demand will remain basically balanced in coming months. Signs China's economy was losing steam have fueled expectations PBOC would need to ease its monetary policy. But the latest comments by PBOC officials cooled market expectations for any imminent policy easing.
Bullard backs end of bond buys in first half 2022... St. Louis Fed President James Bullard said he still backs starting the tapering of the Fed's purchases of bonds and sees that effort winding down in the first half of 2022, despite the disappointing August employment data. Bullard told the Financial Times there is "plenty of demand for workers and there are more job openings than there are unemployed workers." He predicted the tapering of bond buys that have gone off at $120 billion per month would start "this year and will end sometime by the first half of next year." While acknowledging the Delta variant, Bullard said there are other supply side issues at play, including the recent expiration of extra jobless benefits. As for inflation, Bullard said the view that inflation will come down next year may be right, but "there's also a case to be made that it won't moderate and may go in the other direction [due to] additional supply constraints coming from international sources now because of the Delta variant."
CFAP 2 payouts at $13.8 billion... Payments approved under the Coronavirus Food Assistance Program 2 (CFAP 2) were at $13.81 billion as of Sept. 6, with 916,126 applications approved. The total includes $6.29 billion in acreage-based payments, $3.46 billion for livestock, $2.78 billion for sales commodities, $1.22 billion for dairy and $65.34 million for eggs/broilers. Producers currently have until Oct. 12 to file either new applications or modify their prior CFAP 2 applications via program updates announced by USDA Aug. 24. CFAP 1 payouts were at $10.6 billion as of Sept. 6. 
Weaker cash cattle expectations… Initial cash cattle bids and asking prices weren't established on Tuesday, signaling this week's cash trade may be slow to develop. Packers are thought to be well bought ahead on slaughter needs and given the sharp drop in cattle futures on Tuesday and sluggish retailer buying of beef recently, traders anticipate cash prices will be weaker this week.
Cash hog prices, index continue to slide… The CME lean hog index will be quoted down 76 cents at $99.30 on Wednesday and will likely continue to slide as the average nation direct cash hog price dropped another $1.29 yesterday. But big discount October futures hold to the cash index widened on Tuesday amid a $1.475 plunge. We feel traders' attitudes are overly pessimistic.
Overnight demand news… South Korea passed on an international tender to buy 69,000 MT of corn, 65,000 MT of feed wheat and 15,000 MT of feed barley. Japan is seeking to buy 80,000 MT of feed wheat and 100,000 MT of feed barley. Results of Jordan's tender to buy 120,000 MT of wheat are expected later today.
Today's reports