First Thing Today | June 8, 2021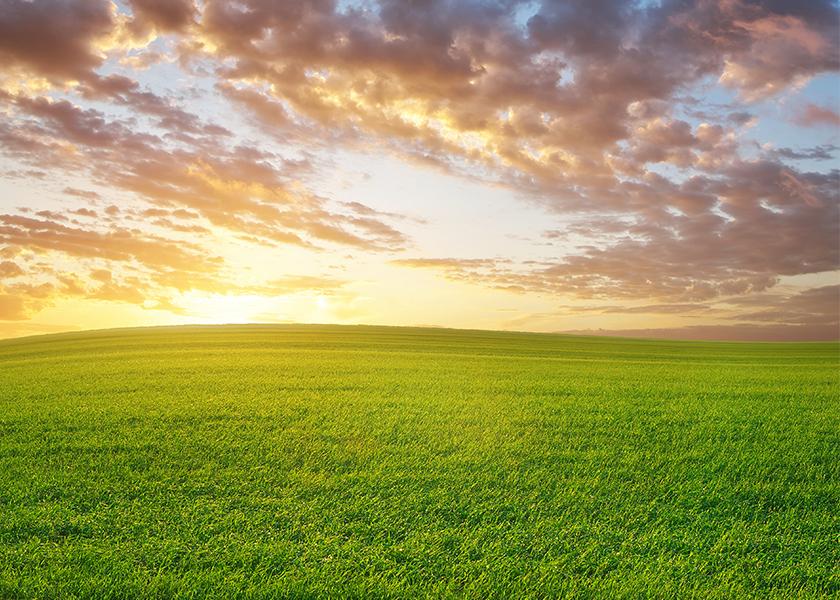 Grain, soybean futures strengthen overnight after disappointing finishes on Monday… Corn, soybean and spring wheat futures were supported overnight by USDA's weekly crop condition ratings and forecasts offering little hope of meaningful relief from dryness across northern and western U.S. production areas. As of 6:30 a.m. CT, corn futures are trading 8 to 10 cents higher, soybeans are mostly 13 to 16 cents higher and wheat futures are mostly 8 to 11 cents higher. The U.S. dollar index is around 120 points higher this morning.
Crop progress & Condition Report highlights… Following are highlights from USDA's crop progress and condition update for the week ended June 6.
Corn: 90% emerged, 72% "good" to "excellent" (G/E)

Soybeans: 90% planted, 76% emerged, 67% G/E

Spring wheat: 90% emerged, 38% "good" to "excellent"

Winter wheat: 85% headed, 2% harvested, 50% rated G/E

Cotton: 71% planted, 9% squaring, 46% G/E
Corn CCI rating drops, soybeans start below average… When USDA's weekly condition ratings are plugged into the weighted Pro Farmer Crop Condition Index (CCI; 0 to 500-point scale, with 500 representing perfect), the corn crop dropped 6.2 points to 381.8 points. The CCI rating was still 4.7 points above the five-year average for the first week of June. USDA's initial soybean crop ratings equated to a CCI reading of 366.8, which is 7.4 points below last year and 5.5 points under the five-year average for this date.
Already low spring wheat CCI rating plunges… When USDA's weekly crop condition ratings are plugged into our weighted CCI, the spring wheat crop plunged 14.7 points to just 309.4 points. That's 64.7 points below the five-year average for the first week of June. 
Consultant cuts Brazilian corn crop peg… Recent rains across some of central and southern Brazil was too late to help a portion of the safrinha corn crop that was hurt by prolonged drought and areas of Parana suffered frost damage. As a result, South American Consultant Dr. Michael Cordonnier cut his Brazilian corn crop estimate by 3 MMT to 92 MMT. That still puts him on the top side of many private crop estimates, which are now in the 88 MMT to 91 MMT range.
ABARES raises Aussie wheat crop forecast… Key production areas in Australia have received plentiful rains the past couple months and the extended outlook is favorable. As a result, the Australian Bureau of Agricultural and Resource Economics and Sciences (ABARES) raised its official forecast for the 2021-22 Aussie wheat crop by 2.8 MMT to 27.8 MMT. That would still be down from the record crop of 33.3 MMT in 2020-21, but around 15% above the 10-year average.
Argentine customs workers striking today, more walkouts could come… Argentine customs workers at ports will carry out a planned seven-hour strike today in an attempt to increase Covid vaccinations. The short strike won't have a major impact on Argentine exports, but customs workers are needed to do inspections and sign paperwork on shipments, so there will be a temporary slowdown. The SOEA oilseeds workers union says it could strike on Wednesday if the number of vaccinations to workers at the country's ports don't increase.
U.S. to launch trade, investment talks with Taiwan… The U.S. Air Force C-17 cargo plane made a three-hour stopover in Taipei on Sunday to carry a bipartisan congressional delegation visiting Taiwan. Local media reported that it was the first such visit since at least 1995, but Chinese state media including the official Xinhua news agency didn't report on the trip while the Chinese Foreign Ministry sidestepped a question about the plane. U.S. Secretary of State Antony Blinken told a House committee on Monday about the plans for trade talks with Taiwan. "We are engaged in conversations with Taiwan, or soon will be — on some kind of framework agreement," he said. A spokesman for the Chinese Embassy in Washington said the U.S. should "stop all forms of official exchanges and contacts with Taiwan, stop elevating its relationship with the Taiwan region in any substantive way." The spokesman urged Washington to adhere to decades-old agreements with Beijing, which commit the U.S. to maintaining only formal ties as a condition for relations with China.
Biden, Capito hit hurdles, but infrastructure talks continue... President Joe Biden's negotiations on an infrastructure deal with Sen. Shelley Moore Capito (R-W.Va.) appeared to stall yesterday and a bipartisan group of senators say they are ready to step in with an alternative. Capito, who is leading the discussions for Republicans, said she's bringing no new counteroffer to a conversation with Biden that is scheduled for today after he rejected the latest GOP proposal last week. Senator Brian Schatz (D-Hawaii) said Democrats would have to decide in the next few weeks whether they go it alone by using budget reconciliation. While all 50 Democratic senators aren't on board with that yet, he said he's confident they will be "when the time comes."
USDA prerule on labeling of cell-based meat, poultry products under review at OMB… USDA's Food Safety and Inspection Service (FSIS) has sent a prerule on labeling of meat and poultry products made using animal cell culture technology to the Office of Management and Budget (OMB) for review. The Trump administration targeted April of this year to issue an advance notice of proposed rulemaking on the topic but had no final timeline identified when they included it in their regulatory agenda released in the fall of 2020. A prerule is defined as a rule in the earliest stage of rulemaking and may include actions agencies are considering that may or may not ever become actual rules, according to the Congressional Research Service (CRS). So, it is not clear what kind of timeline the Biden administration has in mind relative to this topic, one that will be very closely watched by the U.S. food and agriculture industry.  
Beef prices soften for a second straight day… Wholesale beef prices fell 38 cents for Choice boxes and $2.56 for Select on Monday after declining last Friday. Two days of declines after the major price surge are not a major warning sign, but it could indicate the bulk of near-term restaurant and retailer buying is completed for now.
Cash hog price, pork cutout value continue to rise… The average national direct cash hog price firmed $1.01 on Monday, while the pork cutout value rose $1.44. The cutout value is nearing the all-time high of $137.56, which was posted in July 2014. Despite the $4 to $7-plus premiums summer-month hog futures hold to the cash index, the downside will be limited to corrective selling until cash fundamentals show signs of a seasonal top in prices.
Overnight demand news… Jordan issued two separate tenders to buy up to 60,000 MT each of optional origin milling wheat.
Today's reports