First Thing Today | July 12, 2021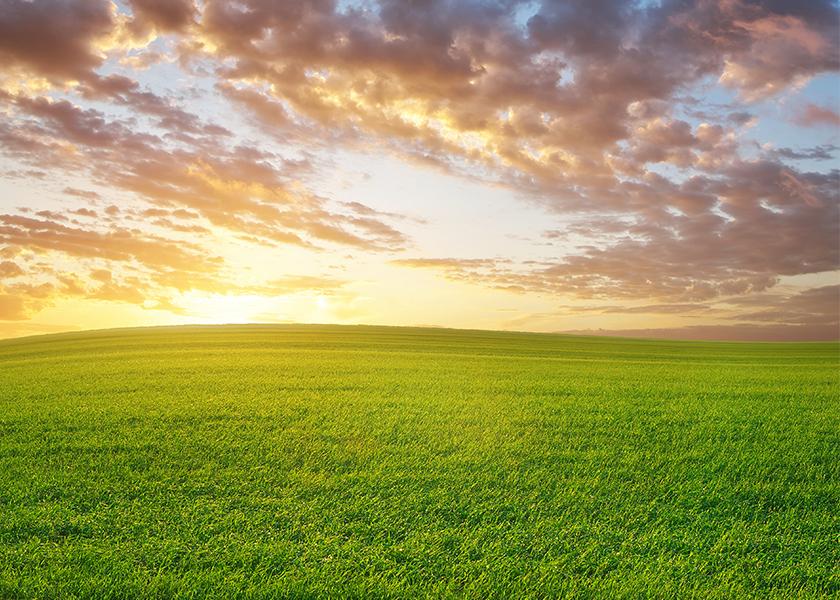 Markets favoring the upside as trade readies for USDA reports… Corn futures are 3 to 5 cents higher in most contracts, with the market consolidating after last week's heavy losses. Soybeans enjoyed gains overnight and are currently up 4 to 8 cents. SRW and HRW wheat futures are a penny or two higher, with spring wheat up 7 to 10 cents. The U.S. dollar index is higher, with crude oil futures under pressure.
WASDE, Crop Production Reports out today… USDA will update its U.S. and global balance sheets at 11:00 a.m. CT. USDA will not issue survey-based estimates for U.S. corn, soybean and cotton crops but it will incorporate acreage estimates from the June 30 Acreage Report and some expect some yield adjustments. On average, analysts expect USDA to forecast a corn crop of 15.115 billion bu., soybeans at 4.394 billion bu. and the cotton crop at 17.29 million bales. USDA will also issue its first all-wheat production estimate on July 12, including the first survey-based forecasts for other spring wheat and durum. Analysts surveyed by Reuters expect USDA to estimate the other spring wheat crop at 459 million bushels. USDA is expected to trim U.S. old-crop corn carryover but raise its new-crop carryover projection vs. its June forecasts. Its soybean carryover projections are expected to inch lower for both marketing years. Wheat carryover is expected to slide. Find more expectations here.
Timely rain for much of the Corn Belt, but Upper Midwest remains dry… Precipitation maps for the past 66 hours released by World Weather Inc. show rains largely missed or were light in the Dakotas and across the Upper Midwest, with the heaviest precipitation occurring in southern and eastern areas of the Corn Belt. Milder temperatures did help to limit evaporation. Over the next 10 days, the weather watcher says rains are likely for most areas of the Midwest, with the exception of the far Northwest, with ample rain also expected for the Delta and interior Southeast. Moisture would be timely for pollinating crops. Hot, dry weather is likely over the next 10 days from the western U.S. into the Northern Plains and Canada's Prairies, maintaining serious crop stress. "U.S. weather for July 22-26 will trend hotter in the northern Plains and warmer in the central and southern Plains and western Corn Belt, although no extreme heat is expected outside of the northern Plains," World Weather reports.
Good rains lift corn and wheat crop prospects for Ukraine… On Friday, the ag research firm SovEcon raised its corn crop forecast for Ukraine by 1.8 MMT to 38.6 MMT and its wheat crop forecast by 1.4 MMT to 30.3 MMT, citing timely rains. The firm did note that "abundant rains" have delayed wheat harvest for some, compromising crop yields and quality. But wheat yields are still expected to be the highest since 2016.
Indian planting of summer crops slowed by lagging monsoon rains… Indian producers have seeded 49.9 million hectares (123 million acres) to summer crops, which lags year-ago by 10.4%, according to the country's Ministry of Agriculture & Farmers' Welfare. Planting of rice, cotton and oilseed crops all lag year-ago, while planting of sugarcane and pulse crops is roughly in line with year-ago. Planting has been slowed by the easing of monsoon rains in recent weeks. Rains lagged the average by 46% the week ending July 7, with total accumulation this monsoon season now 5% under the long-term average. But rains are expected to pick back up later this week.
China to boost grain storage capacity… China plans to add 10.85 MMT in storage capacity for its grains stockpiling program, the state-controlled Global Times reported over the weekend. The government stockpiler Sinograin plans to build 120 storage facilities located in 18 provincial administrations this year. In April, state media reported the country has more than 650 MMT in grains storage capacity. The country has embarked on a major food security effort in the wake of African swine fever and the Covid-19 pandemic.
The week ahead… The Senate returns this week, but the House doesn't return to the Capitol for another week, and its members are scheduled to go back home for August recess two weeks later. The fate of infrastructure, antipoverty (reconciliation) plans should be better able to forecast this week. The Senate was set to adjourn from Aug. 9 until nearly mid-September, but Senate Majority leader Chuck Schumer (D-N.Y.) told Senate Democrats in a letter on Friday that he expects that the chamber will take up both a $1.2 trillion infrastructure agreement and a resolution setting the parameters of a bill encompassing other Democratic priorities in the coming weeks. The focal point for ag is today's USDA reports. China farm ministry's supply and demand data are also due today.
China is cutting its reserve requirement ratios (RRRs) for all banks... This means they can lend more and injects more money into the Chinese economy. It is a loosening move that means more liquidity. This is the first RRR cut since the bleakest days of the pandemic last year. Wei Yao, China economist for SocGen, summarized the China move: "The past history of RRR cuts (of any kind) suggests that this tool is never used when the economy is doing well. So now that the trigger has been pulled, two things are clear. First, the economy is not doing well, and this will likely be confirmed by next week's 2Q GDP data. … Second, China's easing cycle has started ...  We now expect another RRR cut of 50bp in 4Q."
Fed policy to provide 'powerful support' until recovery complete… The Federal Reserve said the widening Covid-19 vaccination program has helped the U.S. economy stage a robust rebound, while pledging that monetary policy will continue to provide "powerful support." The Fed's semi-annual Monetary Policy Report, which provides lawmakers with an update on economic and financial developments and monetary policy, was published on the central bank's website ahead of Fed Chair Jerome Powell's testimony before the House Financial Services Committee on Wednesday and the Senate Banking panel a day later.
Covid spreading in some areas, Pfizer makes case for third vaccine shot… Tokyo today enters a new state of emergency due to Covid-19 which will last through Aug. 22, a period which includes the Olympic Games. Meanwhile, Los Angeles County recorded more than 2,000 new coronavirus cases in two days, part of a troubling rise in cases as viral transmission increases among unvaccinated people. It was the first time since early March that the county has reported two consecutive days when more than 1,000 new cases. Representatives from Pfizer are set to meet with White House officials today to make the case for giving the public a third booster shot of the company's Covid-19 vaccine.
Kerry holds climate talks in Moscow... White House climate envoy John Kerry is in Moscow today for talks with Russian Foreign Minister Sergey Lavrov to align goals between the two powers ahead of November's United Nations climate change conference. Kerry was the first Biden Cabinet member to visit China — meeting with his counterpart Xie Zhenhu in Shanghai one month after U.S. and Chinese officials clashed at a frosty Alaska summit. He will now the be the first to visit Russia. Today's meeting brings together two of the world's top five oil exporters and two of the four largest carbon emitters.
China removes some red tape for small hog farms… China's ag ministry announced it will no longer require small pig farms to receive environmental approval from the government before breeding pigs. This is part of China's ongoing effort to rebuild its hog herd after African swine fever halved the country's hog herd. The outbreak hit small producers particularly hard, with this summer's dive in hog prices said to be forcing small producers out of business. There is still no vaccine for the virus and outbreaks of ASF continue in northern China and Southwest Sichuan province.
Beef prices remain under pressure… Boxed beef values continue to slide, with Choice dropping another $3.38 on Friday and Select falling $2.65; 109 loads changed hands. The product market often softens following the July 4 holiday, and that has certainly been the case this season. Both grades of meat have fallen roughly $10 since the start of the month. Beef production slipped 7.3% the week ending July 10, but that included some holiday downtime. Average cattle weights slipped 4 lbs. to 1,347 lbs., which is 25 lbs. under year-ago when marketings were backed up.
Tightening hog supplies and strong demand encouraging fundamentals for lean hogs… The lowest slaughter tallies of the year paired with strong consumer demand should lift prices. Pork production the week ending July 10 dropped 16.2% from the week prior (though that did include some holiday downtime), with average hog weights diving 21 lbs. for the week. And we've heard reports of a severe ASF outbreak in China's Sichuan province that has been underway since March. That signals China may remain a buyer of U.S. pork longer than has been expected.
Weekend demand news… South Korean feedmaker Nonghyup Feed Inc. bought an estimated 68,000 MT of feed corn to be sourced from optional origins. The country's Major Feedmill Group (MFG) is thought to have rejected all offers and made no purchase in its international tender to buy up to 140,000 MT of corn, citing high prices. On Friday, MFG reportedly bought an estimated 69,000 MT of corn from South America and 65,000 MT of animal feed wheat from the Black Sea region in a private deal. South Korea's Korean Feed Association issued an international tender to buy 69,000 MT of corn to be sourced from optional origins. Turkey's state grain board initially bought around 150,000 MT of animal feed barley from optional origins in a tender seeking 440,0000 MT of the grain. The state grain board also issued a separate international tender to buy 395,000 MT of milling wheat. Saudi Arabia's state wheat buyer purchased around 505,000 MT of wheat in an international tender.
Today's reports