After the Bell | May 26, 2021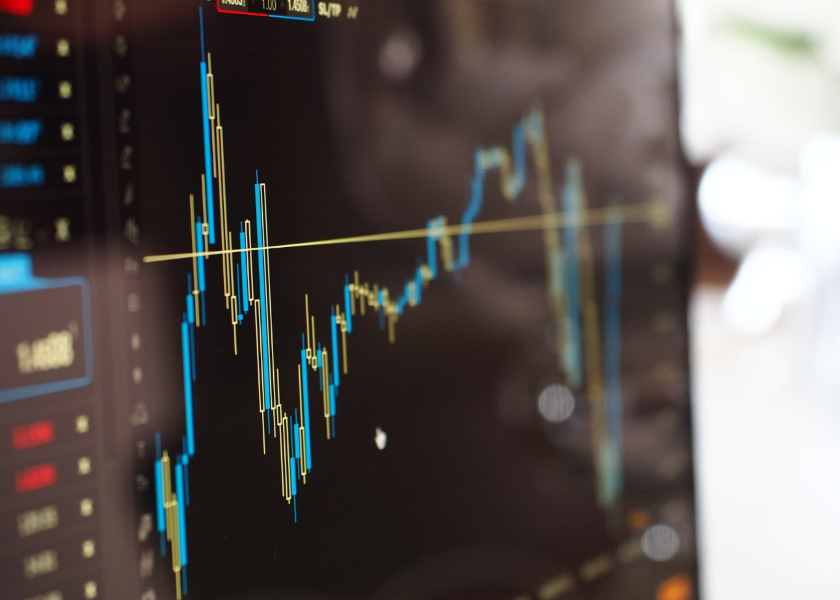 Corn: Corn futures ended low-range with losses of 37 cents in July futures and 24 1/2 cents in new-crop December corn. Corn futures were hit with a rush of corrective selling today. Traders not only liquidated long positions, but they unwound bull spreads, lightened long corn/short soybean spreads and took profits out of the long side of the market. Money flow was the source of the price pressure.
Soybeans: July soybeans closed down 11 cents at $15.11 3/4 today and nearer the session low, also hitting a four-week low. November soybeans finished 15 cents lower at $13.47 1/4, which was the lowest in three weeks. July soybean meal closed down $13.90 at $386.30, near the session low and scoring a 5.5-month low. July soyoil futures closed up 156 points at 66.69 cents. While front-month soybean futures saw a sixth straight loss today, mostly on non-threatening weather in the Corn Belt, bulls can take some solace by looking at what happened in the corn market. Corn is the downside leader at present and that market will have to stabilize for soybean futures to do the same. More big losses in meal futures today hint there may be still more price pressure coming in soybeans.
Wheat: Wheat futures held up fairly well in the face of heavy selling in the corn market. HRW wheat was the leader to the downside, falling 10 to 11 ¼ cents. SRW wheat posted losses of 3 ¼ to 5 ¾ cents. HRS wheat futures settled 1 ½ to 2 cents lower after a two-sided day of trade. While wheat futures certainly weren't immune to heavy selling in the corn market, they were able to stave off heavy pressure and spring wheat even enjoyed some higher trade. Support stemmed in large part from USDA's crop progress and condition update yesterday that showed an unexpected decline in winter wheat ratings and a much-lower-than-expected initial spring wheat rating.
Cotton: Cotton futures closed 8 to 20 points lower through the March contract following a quiet, two-sided day of trade. The cotton market was unbelievably quiet today given the big price moves in some of the other markets, including sharp losses in corn. A weaker U.S. dollar index, which dropped to the lowest level since early January, helped defray the spillover pressure.
Hogs: August lean hogs closed up $2.10 at $113.65 today and near the session high. The June through October futures set new contract highs today. Strong cash hog prices to start the week combined with weakening feed prices today to boost lean hog futures. Corn futures dropped sharply, as did soymeal futures. Cash hog prices were up another $3.25 on a national direct basis this morning after posting a gain of $2.51 Monday.
Cattle: Live cattle futures finished narrowly mixed from 2 1/2 cents lower to 27 1/2 cents higher through the December contract. Feeder cattle posted gains of $2.35 to $2.55 in the August through November contracts. Feeder cattle futures were heavily influenced by sharp losses in the corn market today. Even with corn futures well off their recent highs, the market is still very reactive to day-to-day price action in corn, especially on big movement days like today. If corn prices continue to fall, demand for feeders will strengthen, as the fat cattle cash market outlook is strong into 2022.