Wire Services Make RFS 'News' Even More Confusing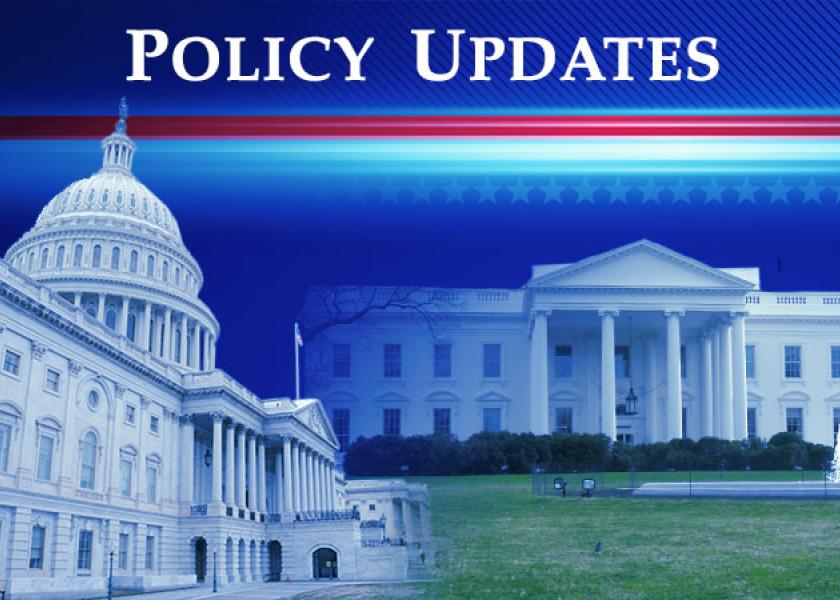 Biden tries to limit damage from Afghan withdrawal policy
---
In Today's Digital Newspaper
---

Market Focus:
• Dallas Fed's Robert Kaplan says Covid surge could adjust his views
• Vince Malanga on economic impact of Delta variant
• Impact of unemployment aid boost
• Price of iron ore has fallen roughly 40% since mid-July
• Top wind-turbine makers struggling with lower earnings
• Tropical Storm Henri battered U.S. Northeast on Sunday, but not as severe as expected
• Weekend demand update
• Pro Farmer crop estimates
• Dry Northern Plains, western Corn Belt welcome rain
• Russian wheat prices still climbing
• Cattle on Feed comes in largely in line with expectations
• Cash hog and pork prices slip

Afghanistan:
• Biden tries to limit political and real damage of Afghanistan withdrawal
• U.S. warns that Afghanistan's Islamic State branch could attempt attack
• Pentagon compelling 18 commercial U.S. airplanes to help transport evacuees
• Some Democratic lawmakers may urge resignation of NSA Jake Sullivan
• Former British PM Tony Blair calls Biden's Afghanistan pullout 'imbecilic'
• Sen. Ben Sasse blasts Biden administration's handling of Afghanistan
• Poll: 63% support withdrawing from Afghanistan; 47% approved of Biden's handling
Policy Focus:
• White House, Pelosi face big vote tests beginning this evening
Biden Administration Personnel:
• Biden nominates ambassadors to China and Japan
• Yellen backs Powell reappointment, raising odds for second term
China Update:
• China may covet Afghanistan's rich natural resources, but there are hurdles
• China to allow imports of barley powder for feed use from Kazakhstan
• Chinese pork prices rise from June to July but still well under year-ago levels
• China raises limit to 3 children per couple, to hold off a demographic crisis
• Conservative S. Korean politicians want to capitalize on growing anti-China sentiment
Energy & Climate Change:
• Reports signal EPA sending proposed RFS levels to OMB for review
• White House officials express worries re: Democrats' carbon border tax proposal
• Merkel: Russia cannot use Nord Stream 2 pipeline as a 'weapon'

Coronavirus Update:
• Hospitals in South and Midwest treating more children with Covid-19 than ever
• FDA aiming to give full approval to Pfizer's Covid-19 vaccine today
• Booster shots approved
• Biden to keep Canada and Mexico borders closed through at least late September
Politics & Elections:
• Political environment shifting in favor of GOP
• Biden's job-approval rating continues to slip
Congress:
• Nexstar acquires The Hill in $130 million deal  
• House Democrats renewing voting rights push

Other Items of Note:
• Property managers and real-estate agents seek help from Supreme Court
• America's growing Asian population
 
---
MARKET FOCUS
---
Equities today: Global stock markets were mostly firmer overnight. The U.S. stock indexes are pointed to higher openings. In Asia, most major benchmarks rose by the close of trading. The Shanghai Composite Index added 1.5% and Hong Kong's Hang Seng Index advanced 1.1%. The pan-continental Stoxx Europe 600 ticked up 0.5%.
     U.S. equities Friday: The Dow closed up 225.96 points, 0.65%, at 35,120.08. The Nasdaq was up 172.87 points, 1.19%, at 14,714.66. The S&P 500 moved up 35.87 points, 0.81%, at 4,441.67.
     For the week, the Dow dropped 1.1%, the Nasdaq Composite closed down 0.7% and the S&P 500 slipped 0.6%.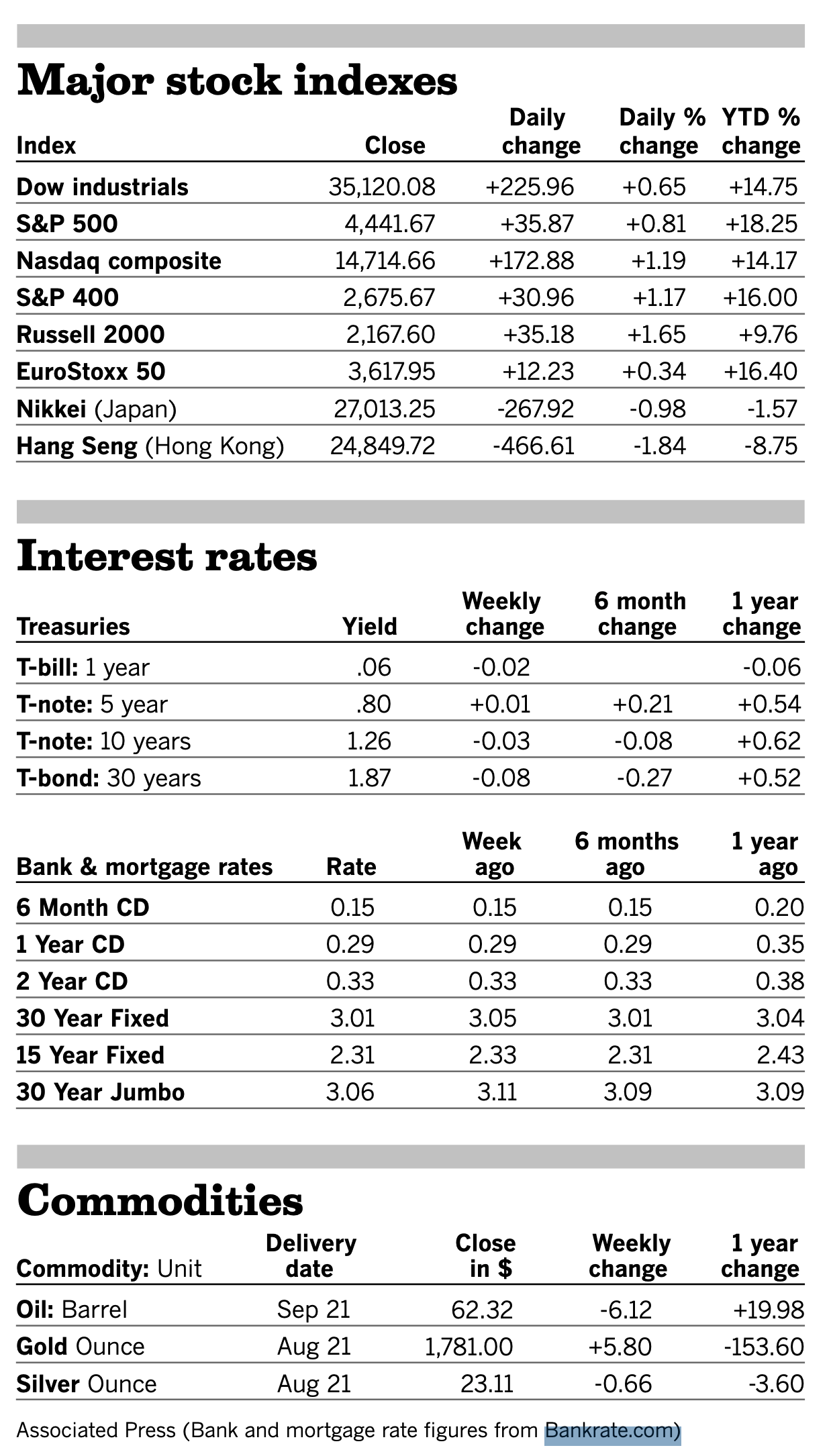 On tap today (see extended list of events and reports at end of this report):
     • IHS Markit's U.S. manufacturing index is expected to tick down to 63.1 in the opening weeks of August from 63.4 in July. The services index is forecast to slide to 59.4 from 59.9. (9:45 a.m. ET)
     • U.S. existing-home sales are expected to fall to an annual pace of 5.83 million in July from 5.86 million a month earlier. (10 a.m. ET)
     • USDA Grain Export Inspections, 11 a.m. ET.
     • USDA Crop Progress report, 4 p.m. ET.
Dallas Federal Reserve President Robert Kaplan said the surge in coronavirus cases could cause him to adjust his views on taking away the Fed's stimulus punchbowl, a change that lifted investors' risk appetites. Kaplan previously spooked markets when he became the first Fed official to say it should consider tapering sooner than anticipated. Following Kaplan's comments, U.S. Treasuries erased earlier gains, with the 10-year yield ending the week at 1.26%, and the dollar slid from nine-month highs.
Economic impact of the Delta variant. Uncertainty over the lethality and duration of the Delta variant has emerged. Dr. Vince Malanga, president of LaSalle Economics, Inc., says it "will not kill the economic recovery," but it will affect the pace of recovery.  "We were expecting about 7% annualized growth in the current quarter, and we are inclined to reduce this to about 5% annually."
     The travel and leisure sectors are most vulnerable, Malanga details, as these have been throughout the pandemic. "There are reports of travel cancellations, slowing traffic at resorts and restaurants, and delayed business re-openings.  There is as yet no rise in layoffs because of an existing personnel shortage.  Nonetheless, consumer sentiment plunged in early August, and one must wonder whether repeated disruptions trigger a more permanent change in behavior."
Impact of the unemployment aid boost. Unemployment continues to run far higher in states run by Democrats. Unemployment nationwide fell to 5.4% in July, but it was above 7% in Nevada (7.7%), California (7.6%), New Mexico (7.6%), New York (7.6%), Connecticut (7.3%), New Jersey (7.3%) and Illinois (7.1%). All have Democratic governors. Meanwhile, unemployment in some states run by Republicans such as Nebraska (2.3%), Utah (2.6%) and South Dakota (2.9%) have hit pre-pandemic levels. Others such as New Hampshire (2.9%), Idaho (3.0%), Alabama (3.2%), Oklahoma (3.5%), Georgia (3.7%) and Indiana (4.1%) aren't far off.
Market perspectives:
     • Outside markets: The U.S. dollar index is weaker as the euro, yen and British pound are all firmer against the U.S. currency. The yield on the 10-year U.S. Treasury note has risen to trade around 1.27% with a firmer tone in global government bond yields. Gold and silver are higher ahead of U.S. economic reports. Gold is trading around $1,792 per troy ounce and silver around $23.40 per troy ounce.

     • Crude oil has continued to rise ahead of U.S. trading, with U.S. crude around $64.10 per barrel and Brent around $67.30 per barrel. Crude advanced in Asian action, with U.S. crude up 48 cents at $62.62 per barrel and Brent up 54 cents at $65.72 per barrel.
     • Price of iron ore has fallen roughly 40% since mid-July on concerns about demand from China, which makes more than half of the world's steel. Other commodities including oil and copper have been falling on worries that rising Covid-19 cases might hobble the global recovery, but not at such a rapid pace.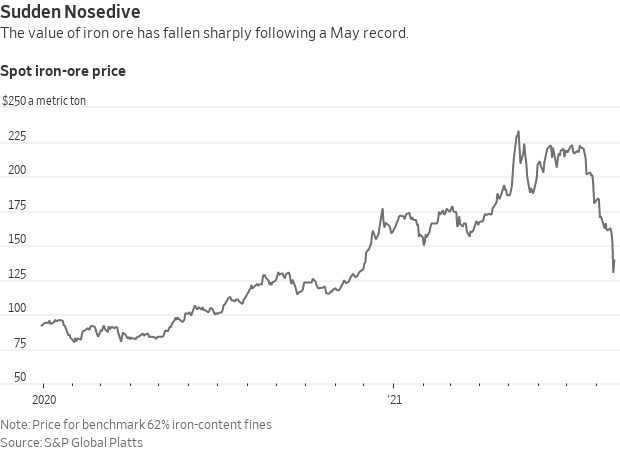 • Top wind-turbine makers are struggling with lower earnings as rising raw-material costs, problems shipping the hulking machines, and uncertainty over the future of U.S. subsidies pressure their businesses. Link to details via WSJ.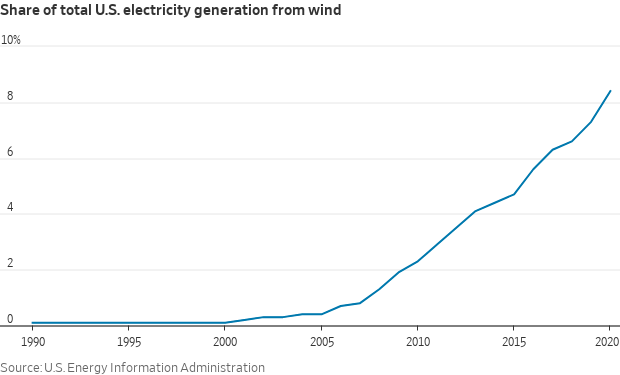 • Weekend demand: Turkey provisionally bought around 270,000 MT of animal feed barley in a tender for that amount of the grain. Jordan issued a new international tender to buy 120,000 MT of animal feed barley. Pakistan received offers in its tender to buy 400,000 MT of wheat from optional origins. Mauritius issued an international tender to buy 47,000 MT of wheat flour from optional origins.
     • CFTC Commitments of Traders report (Source: Barron's):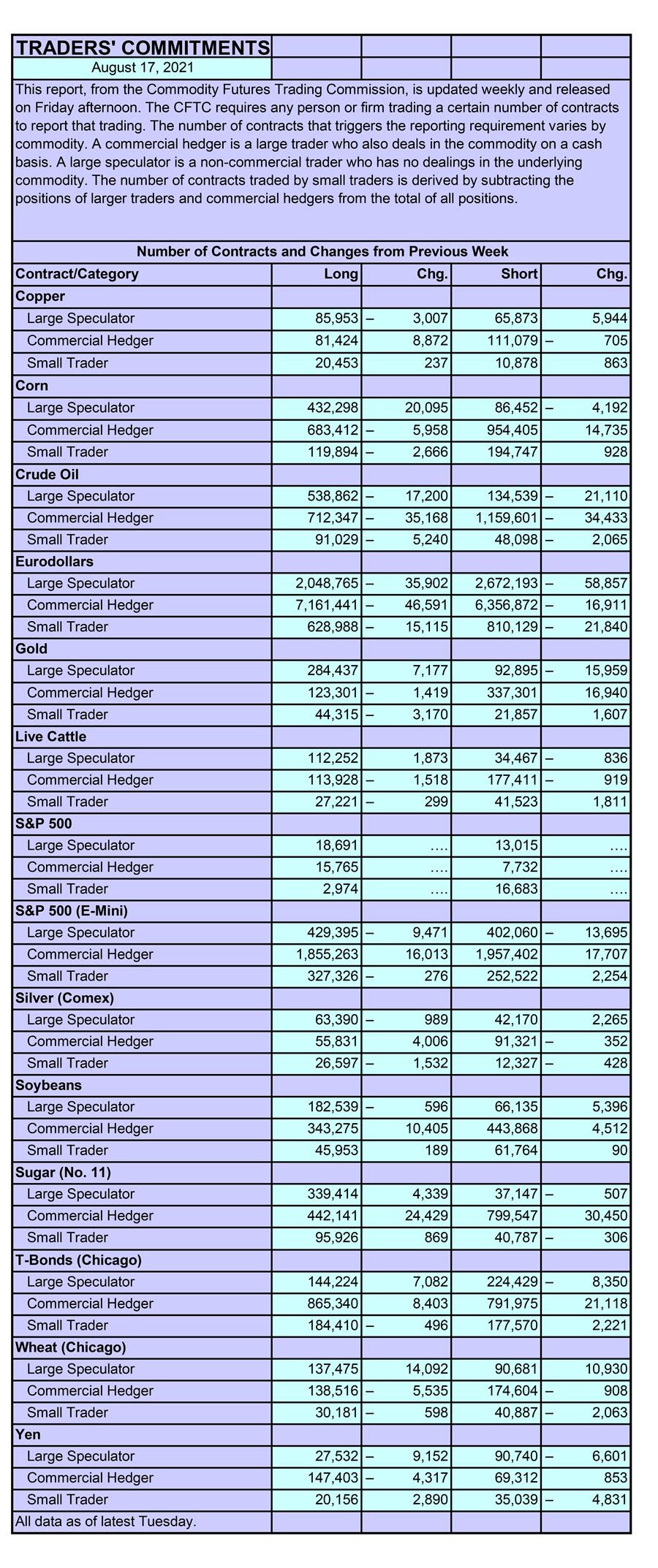 • Tropical Storm Henri battered the U.S. Northeast on Sunday, bringing thick bands of heavy rain, flash flooding and powerful winds, but it was not as severe as some expected. The storm knocked out power to 100,000 customers in Massachusetts, Connecticut, and Rhode Island at one point Sunday afternoon. President Biden said he had approved emergency declarations for Rhode Island, Connecticut, and New York. Separately, flash flooding killed at least 22 people in rural Tennessee and at least five in North Carolina.
     • NWS weather: Tropical Depression Henri to linger across New England today and continue producing heavy rain that could result in numerous flash flood events... ...Dangerous heat forecast across the Lower Mississippi Valley, with hot and humid weather expanding across much of the central and eastern United States as well... ...Scattered showers and a few severe thunderstorms possible across the northern and central Plains into the Midwest over the next couple of days.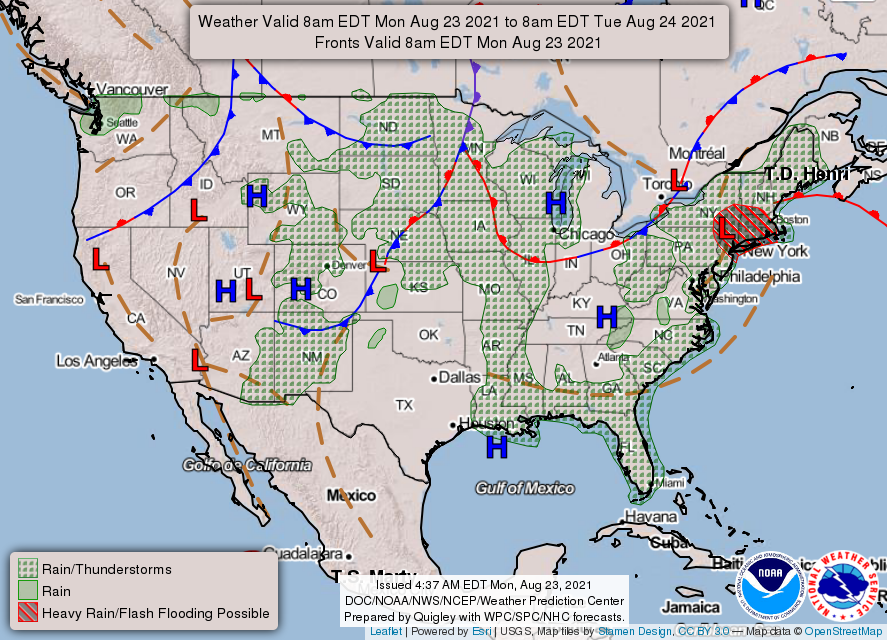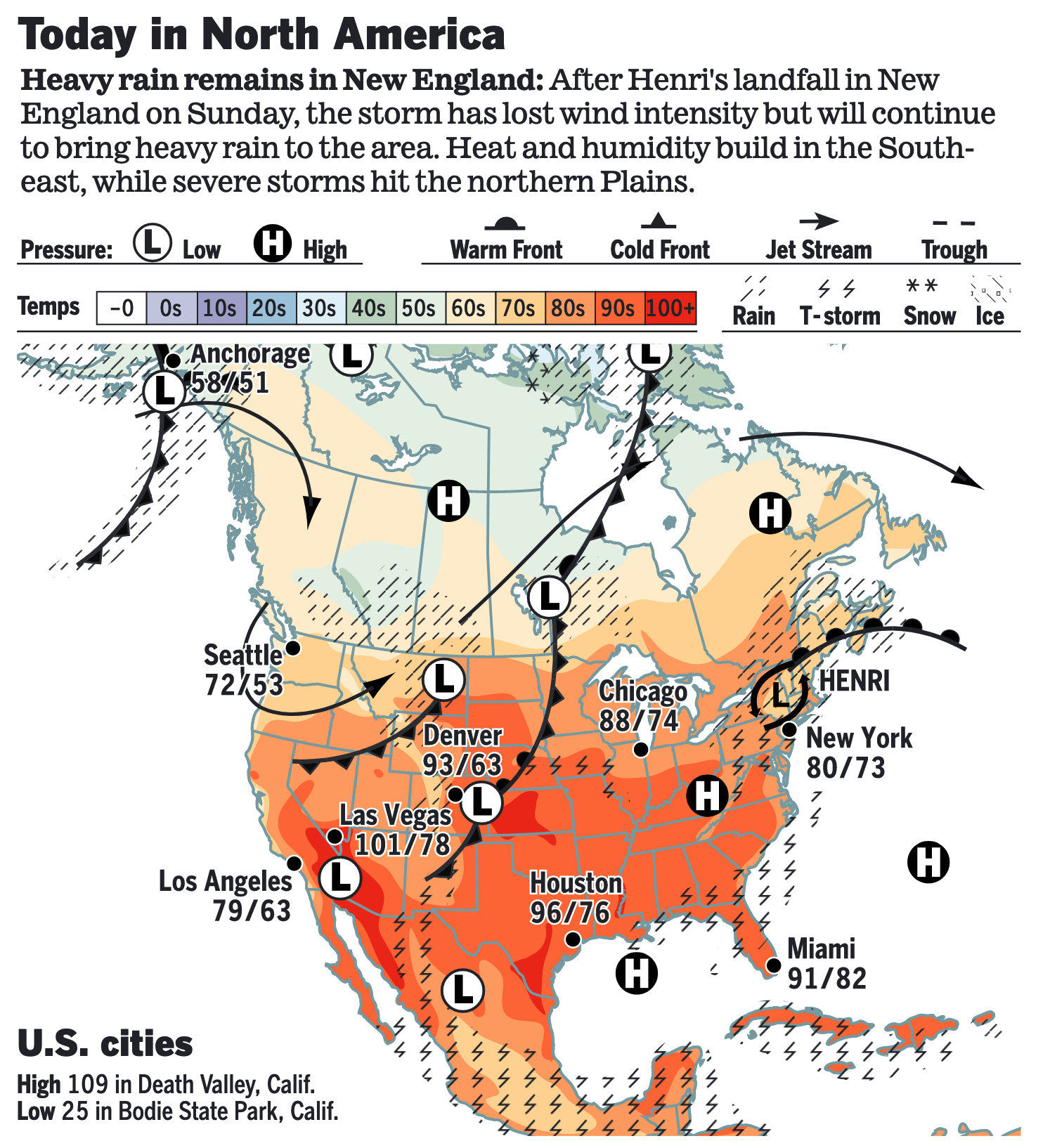 Items in Pro Farmer's First Thing Today include:
     • Pro Farmer crop estimates: On Friday, Pro Farmer estimated the U.S. corn crop at 15.116 billion bu. with an average yield of 177.0 bu. per acre (+/- 1%). Pro Farmer estimated the U.S. soybean crop at 4.436 billion bu. on a national average yield of 51.2 bu. per acre (+/- 2%). Both the corn and soybean figures were above USDA's August crop estimates. Link.
     • Dry Northern Plains, western Corn Belt welcome rain
     • Russian wheat prices still climbing
     • China announced it will allow imports of barley powder for feed use from Kazakhstan
     • Reports signal EPA sending proposed RFS levels to OMB for review
     • Chinese pork prices rise from June to July but still well under year-ago levels
     • Cattle on Feed comes in largely in line with expectations
     • Cash hog and pork prices slip
 
---
AFGHANISTAN
---


— President Biden promised to evacuate every American who wants to leave Afghanistan and said he would seek to extract Afghan allies, but he cautioned that the mission is dangerous and didn't rule out losses, following days of chaos at Kabul's international airport.
     In an address to the nation Sunday afternoon, Biden said:
The United States has extended its perimeter around Hamid Karzai International Airport.

There were discussions with the Taliban about providing safe access to the airport.

He would not rule out staying past Aug. 31 to facilitate additional departures.
— U.S. warns that Afghanistan's Islamic State branch could attempt an attack to hurt Americans and damage the Taliban's sense of control.
— Pentagon is compelling 18 commercial U.S. airplanes from six commercial airlines to help transport tens of thousands of evacuees. The planes will not fly into Kabul airport but instead be used "for the onward movement of passengers from temporary safe havens and interim staging bases," a Pentagon statement says. Commercial airline pilots and crews will help transport thousands of Afghans who are arriving at U.S. bases in Qatar, Bahrain and the United Arab Emirates. (Secretary of State Antony Blinken said earlier in the weekend that 13 countries had pledged to temporarily host evacuees, while an additional 12 had agreed to serve as transit points.)
     Speaking at the White House on Sunday, President Biden insisted that the operation was making progress, saying nearly 28,000 people had been evacuated since Aug. 14 on U.S. and coalition aircraft, including civilian charters. "The evacuation of thousands of people from Kabul is going to be hard and painful, no matter when it started, when we began," Biden said. "There is no way to evacuate this many people without pain and loss and the heartbreaking images you see on television."
     Leaders of the Group of 7 nations will hold a virtual meeting on Tuesday to discuss the situation in Afghanistan. One topic that will most likely be discussed is the final destination for thousands of Afghans who need new homes.
— A few Democratic lawmakers have considered calling for the resignation of national security adviser Jake Sullivan, according to the New York Times (link), hoping it "would help the president 'reset the narrative.'
     On Capitol Hill, lawmakers announced congressional investigations into the administration's handling of the withdrawal.
     Democrats have been some of the loudest to complain about Biden's withdrawal approach. "I consider Afghanistan a bone-headed mistake, unforced error," said David Walters, a former Oklahoma governor who is now a member of the Democratic National Committee's executive committee. "There is no real excuse. This was morally and politically a disaster and just bad policy."
     "I think that history is going to record this was the logical, rational, right decision to make," Biden said Sunday afternoon at the White House. "Let me be clear: The evacuation of thousands of people from Kabul was going to be hard and painful no matter when it started, when we began. It would have been true if we had started a month ago — or a month from now. There's no way to evacuate this many people without pain and loss of heartbreaking images you see on television. It's just a fact."
     Rep. Liz Cheney (R-Wyo.), the daughter of former Defense Secretary Dick Cheney, told Meet the Press host Chuck Todd that Biden could have reversed the Trump administration's planned withdrawal, as it had on other policies it inherited. "President Biden ignored the advice of his military leadership," she said.
— Former British Prime Minister Tony Blair called Biden's Afghanistan pullout "imbecilic" in a post published Saturday on his institute's website. "We didn't need to do it. We chose to do it," Blair wrote. "We did it in obedience to an imbecilic political slogan about ending 'the forever wars,' as if our engagement in 2021 was remotely comparable to our commitment 20 or even 10 years ago." Link for details. Blair has previously praised Biden, in January calling him "the right man in the right place at the right time."
— Sen. Ben Sasse (R-Neb.) blasted the Biden administration's handling of Afghanistan, on Fox News Sunday: "They're still in spin mode … They need to go faster. We have a national security crisis. It's ongoing. We have a lot of Americans in harm's way. We have a lot of people we made promises to beyond the wire at the airport, and you heard the president say just shameful falsehood after shameful falsehood this week."
— A CBS News/YouGov poll released Sunday (link) found that 63% of Americans supported withdrawing from Afghanistan, but only 47% approved of Biden's handling of the pullout. That is a 13-point drop from the 60% who supported his handling of the withdrawal a month ago. His overall approval rating, which has been consistently in positive territory and last month showed a net-positive of 16 points, has also dropped considerably and is now at 50-50 and below 50 in some polls.
 
---
POLICY FOCUS
---
— House members return to Congress today and the key issue is timing of two big Democratic priorities: the $1 trillion bipartisan infrastructure bill and Democrats' $3.5 trillion budget resolution. We have the details in The Week Ahead (link). House Speaker Nancy Pelosi (D-Calif.) is being pulled in different directions: Nine moderate Democrats are calling on her and House leadership to prioritize the bipartisan infrastructure bill, while far-left Democrats are worried that social issues like childcare and parental leave will be forgotten if the budget plan isn't pursued in tandem with the infrastructure agreement.  Those nine maverick Democrats wrote an op-ed (link) that showed up late Sunday in the Washington Post. "Time kills deals," they wrote. "This is an old business saying and the essence of why we are pushing to get the bipartisan infrastructure bill through Congress. … We are firmly opposed to holding the president's infrastructure legislation hostage to reconciliation, risking its passage and the bipartisan support behind it."
     Pelosi said Saturday that the lower chamber is "hard at work" to pass both a bipartisan infrastructure bill and a larger, Democrat-backed spending package by Oct. 1. In a "Dear Colleague" letter distributed Saturday night, the Speaker stated that the "Build Back Better" plan laid out by President Biden enjoys "a broad and bipartisan level of public support throughout the country." Pelosi stated that the $3.5 trillion price tag for the larger infrastructure package, a legislative priority for the Biden administration, will remain the topline number for the bill. Pelosi note President Biden "has been clear: this is the number that will honor his vision to Build Back Better… this is the number that has been agreed to in the Senate and is now before us in the House.  Accordingly, we will write a reconciliation bill with the Senate that is consistent with that topline… Any delay to passing the budget resolution threatens the timetable for delivering the historic progress and the transformative vision that Democrats share," Pelosi said.
     The White House said Saturday that Biden and Pelosi reaffirmed the desire for a $3.5 trillion proposal through a tax increase on corporations and wealthy individuals, a move that has united the GOP in opposition to the spending plan. Pelosi in her letter said that the House will write a bill "that is paid for, including by increasing taxes on the wealthiest Americans and largest corporations, some of whom currently pay little to no federal income taxes."
     Rep. Ro Khanna (D-Calif.), a far-left House member, on Sunday urged his fellow lawmakers not to block a vote: "A vote against the Biden agenda this week is not only a slap in the face to the president, it will obstruct any shot at adopting the policies that define us as Democrats."
     Bottom line: Democratic leaders in the House have plans to hold a vote as early as this evening to pass a rule for debating the budget resolution, the infrastructure bill and a voting rights bill. Committees have been tasked to craft their portions of the measure by Sept. 15.
 
---
BIDEN ADMINISTRATION PERSONNEL
---

— Biden to nominate Rahm Emanuel to be U.S. ambassador to Japan, Nick Burns to China. It was rumored for months, and it was finally officially announced by the White House on Friday. Emanuel previously worked as White House chief of staff under President Barack Obama and served in the House of Representatives from 2003 to 2009. Burns is a professor at Harvard's Kennedy School of Government. He has served as ambassador to NATO and to Greece and worked at the State Department as undersecretary of state for political affairs.
— Yellen backs Powell reappointment, raising odds for second term. U.S. Treasury Secretary Janet Yellen has told senior White House advisers that she supports reappointing Jerome Powell as Federal Reserve chair, Bloomberg News reports, citing people familiar with the matter, a move the news outlet says greatly increases his chance for a second term.
     President Joe Biden is likely to make his choice around Labor Day, the report added. With Powell's four-year term ending in February, the White House has been casting a wide net for possible candidates. Bloomberg said advisers "have been examining the public speeches and comments of potential contenders to consider, paying special attention to views on the labor market, they said."
     Uncertainty over the economic impact of a surge in coronavirus cases fueled by the Delta variant "may trigger more caution about changing the leadership at the Fed," two of the people told Bloomberg. Another reason: the Fed is getting ready to start withdrawing its stimulus and stability in such a key position is warranted. The White House and Treasury Department declined to comment on the matter.
     Powell is a centrist Republican, originally appointed by President Barack Obama and then given the top position by President Donald Trump.
 
---
CHINA UPDATE
---


— China likely will look at Afghanistan's rich natural resources, but there are hurdles. China has searched the globe for natural resources, sinking billions into Peruvian oil fields or cobalt mines in the Democratic Republic of Congo. Now it just needs to look next door, Afghanistan. A decade-old U.S. gov't report estimated a $1 trillion-plus mother lode of valuable metals and stones beneath Afghan soil. China is already wooing the Taliban.

     However, a Barron's article (link) says it may not be so easy. "China's narrow boundary with Afghanistan abuts the Xinjiang region, where Beijing has been persecuting its Muslim Uighur minority for fear of an ethnic insurgency. Xi Jinping's government will want assurances that the Taliban isn't spreading jihad eastward before investing in their shattered economy," the article notes. China entered two big projects in the then-U.S.-protected Afghanistan: a copper mine, which was supposed to be the world's second-largest, at a place called Mes Aynak, and an oil field in the Amu Darya Basin. They were "burned really badly" on both, the article observes.
— China announced it will allow imports of barley powder for feed use from Kazakhstan. Beijing has been working to boost imports of many grains, in part to tamp down the price surge in corn. While Chinese corn prices have moved 12% off their record highs, they are still above year-ago levels.
— Chinese pork prices rise from June to July but still well under year-ago levels. The average pork price index across 16 provincial-level regions tracked by the country's ag ministry came in at 21.55 yuan ($3.30) per kilogram during July, a 7.7% rise from the month prior. But the index was down 56.3% from July 2020 levels, which was a 2.2 expansion of the annual gap from June. China is working to stabilize supply and prices in the wake of African swine fever.
— China raises limit to 3 children per couple, to hold off a demographic crisis that could threaten its hopes of increased prosperity and global influence. The legislature on Friday amended the Population and Family Planning Law as part of a decades-long effort by the ruling Communist Party to dictate the size of families in keeping with political directives. It comes just six years after the last change, the Associated Press reports. Statistics show 12 million babies were born last year, a decline of 18% from 2019's 14.6 million. Chinese older than 60, who number 264 million, accounted for 18.7% of the country's total population in 2020, compared with about 13.3% in 2010. At the same time, the working-age population fell to 63.3% of the total from 70.1% a decade ago. The shift to the two-child rule led to a temporary bump in births, but its effects soon wore off and total births continued to fall because the number of couples deciding to start families continued to flag.
— Conservative South Korean politicians are hoping to capitalize on a growing anti-China sentiment among young voters as they head into a presidential election next year. Link to NYT article for details.
 
---
ENERGY & CLIMATE CHANGE
---

— Reports signal EPA sending proposed RFS levels to OMB for review. Reports by Bloomberg and Reuters late Friday indicate that EPA is ready to send forward to the Office of Management and Budget (OMB) for review of their proposed levels under the Renewable Fuel Standard (RFS) for 2021 and 2022. Reportedly the rule will arrive "by Monday." So, the rumor-happy biofuel industry is even rumoring an EPA rule before it arrives at OMB.

     Commodity markets were under pressure as both news services reported that it was possible that levels EPA is proposing would be lower for 2021 biofuels than the levels that were finalized for 2020. However, the reports also indicated that some lawmakers were advised the totals could be nearly unchanged. But Reuters later reported that the levels for 2022 would be higher than those for 2021 or 2020. A rumor-plus day.

     The reports did not offer a breakdown of where the reductions would be — whether it would be for corn-based ethanol, advanced/cellulosic ethanol or biomass-based biodiesel or some combination of all the categories, lowering the total biofuel level.

     Facts and figures. U.S. gasoline consumption was reduced because of Covid in 2020, to 8.0 million barrels per day (bpd), according to the Energy Information Administration (EIA). That marked a rather sharp decline from 2019 when consumption was 9.3 million bpd. For 2021, EIA's latest forecast is for gasoline consumption to total 8.8 million bpd and then to rise to 9.0 million bpd in 2022.

     The proposed marks that EPA sends forward to OMB are not the final word. The interagency review that takes place could alter the proposed levels before they are published. And the RFS levels finalized by EPA late this year could also be altered based on public comments on the plan. So, get ready for additional rumors, very likely on late Fridays.

     There also are issues relative to small refinery exemptions (SREs) and how aggressive the Biden administration will be on that sensitive topic. EPA must decide how many refiners processing less than 75,000 b/d should qualify for SREs from the RFS. The agency needs to make decisions on 59 applications from refiners seeking annual SREs in compliance years from 2016-21. The Supreme Court this summer ruled small refiners can receive SREs even if they did not seek exemptions in prior years, partially reversing a ruling from the 10th U.S. Circuit Court of Appeals that threw out three SREs. But EPA has yet to decide how to proceed with two other issues the 10th Circuit raised that could be the basis for denying SREs. EPA, in a court filing seeking clarification, said that it believes the three SREs at issue in that court case remain "in effect" until it decides how to proceed. The three SREs went to HollyFrontier's 52,000 b/d refinery in Cheyenne, Wyoming, its 45,000 b/d refinery in Woods Cross, Utah, and CVR Energy's 73,000 b/d refinery in Wynnewood, Oklahoma. Biofuel industry groups plan to oppose EPA's request and believe the SREs were thrown out as part of earlier court action.

     There are additional questions relative to what levels EPA will set for the RFS in 2023 forward as the agency will have to set those annually without levels being set down in law as is the case through 2022. There will be pressure now coming on the administration from all sides, especially biofuel supporters, before RFS levels are finalized. That is an understatement.

     No discussion about the RFS would be complete without talking about RINs, a topic that gives most a headache. Renewable Identification Numbers, also known as RINs, were created in the mid-2000s as a way for the oil industry to reliably comply with the RFS. RINs are proof of compliance for regulated oil companies to be able to meet the blending requirements set forth under the RFS. The EPA hasn't fixed RVO (Renewable Volume Obligations) for 2021 yet in the wake of the coronavirus, but prices of RINs shot up in the past year or so as refiners have had to purchase RINs based on the 2020 RVO despite the broader slump in demand for fuel from pandemic restrictions. That's eaten away into refiners' margins. Each refinery is required to blend a certain number of gallons based on the percentage of the total U.S. refinery capacity made up by their production. This is set by the EPA and is called the Renewable Volume Obligation (RVO) for each year. Gallons of ethanol are blended into the U.S. fuel supply and RINs attached to those gallons become detached and can be turned in to the EPA to demonstrate that they've met their blending requirements. But some refiners blend more ethanol than they are required to and can keep their excess RINs for up to two years, which they can then sell on the market to other refiners who may be unable to meet their blending requirements. Other blenders may also blend renewable fuel and capture RINs without having an obligation, and they, too, can sell their RINs on the market to other obligated refiners. In this way, RINs act as a market-based compliance tool that allows refiners to operate in a more flexible manner to meet their obligations. The market-based RIN system creates flexibility for refiners, while ensuring compliance so that the environmental and price related benefits of the RFS are ultimately felt by consumers.

     Refiners have been facing RIN shortages as higher RIN prices failed to boost ethanol production. Some refiners are setting up their own renewable-energy fuel facilities to mitigate RFS costs.

     Biofuel industry officials argue that lowering the targets would conflict with goals when Congress established the RFS for biofuel blending levels to increase every year. "It should be pretty simple FOLLOW THE LAW & blend ethanol & biodiesel," Sen. Chuck Grassley (R-Iowa) wrote Friday on Twitter. "Why would Biden abandon homegrown biofuels that reduce carbon??"

     Bottom line: For the 2021 RVO, even a small cut could boost some refiners' prospects. Thus, this is market-sensitive news and something EPA staffers should zip their lips about.
Process of a proposed RFS rule

• Traders and others are errant in thinking a proposed rule is the final say on things. It is not.
• The Trump administration sent over the proposed 2021 RFS levels in May 2020, but that was the last step they took, and the proposals were listed as under review until the Biden administration took over in 2021 and the Trump proposed rule was pulled back.

• EPA sends proposed RFS levels to the Office of Management and Budget (OMB)… this is sometimes called by reporters as sending it to the White House. This starts an interagency review process that can take up to 90 days from the date it is received by OMB.
• During the time the proposed rule is at OMB, a series of meetings are held between OMB and various agencies, plus outside groups who also meet with OMB to offer their input on the proposed levels. This is when additional rumors about this topic usually surface, so be aware.
• Once OMB completes its review, the proposed levels are then sent back to EPA. Typically, that results in EPA publicly releasing them soon after. Lawmakers and their staff are usually briefed ahead of the official release, and this is when additional reports surface usually before an official EPA statement is released.
• EPA publishes the proposed levels in the Federal Register with an accompanying public comment period. EPA also usually includes analysis regarding its decisions.
• By law, EPA is to finalize RFS levels (called RVOs) by Nov. 30, but they have frequently missed that deadline.
• To repeat: EPA is not formally making any RFS levels at this time… they are just proposed mandates/RVOs. Plus, the process of the interagency review and meetings will often lead to information being "leaked" on the levels as is the case with the Bloomberg and Reuters reports on Friday. Those reports said lawmakers were advised. EPA does that as a courtesy for certain lawmakers. Some observers say this should not be done and could lead to some inside information being traded in several markets (RINs, equities, etc.).
• Note… actually a plea: Please keep this backgrounder as it will come in handy again because many traders say they do not care about policy… until they need to or until it affects their market(s).

— White House officials have expressed worries about the Democrats' carbon border tax proposal, a key tenet of the reconciliation package that the administration does not plan to formally endorse. The White House worries that the proposal would raise prices on consumer goods, running counter to the administration's commitment not to tax people making less than $400,000 per year.

     It also is hearing pushback from some U.S. allies and with the ongoing Afghanistan withdrawal fallout, this is no time to add more thorny issues with U.S. allies.
— Merkel: Russia cannot use Nord Stream 2 pipeline as a 'weapon'. German Chancellor Angela Merkel has sought to assuage Ukrainian concerns over the nearly completed Nord Stream 2 pipeline, saying Germany would not allow Russia to weaponize the gas corridor. The construction of NS2, which will pump Russian gas to western Europe across the Baltic Sea, is of particular concern to Kyiv, which stands to lose $2 billion in transit revenues if Moscow cuts supplies through Ukraine. Opponents say the $11 billion pipeline also increases Europe's dependence on Russian energy exports.

     "Gas cannot be used as a weapon," Merkel said on Sunday after meeting Volodymyr Zelensky, Ukrainian president, in Kyiv. "We are for new sanctions if Russia uses this gas pipeline as a weapon," she added without going into detail.
     Describing NS2 as a "danger" to his country, Zelensky said he wanted to "see what Ukraine will get . . . and who will give concrete guarantees" over NS2. "I'm president of a country at war . . . we consider this project a dangerous geopolitical weapon from the side of the Kremlin," he added.
 
---
CORONAVIRUS UPDATE
---

— Summary: Global cases of Covid-19 are at 211,921,924 with 4,432,694 deaths, according to data compiled by the Center for Systems Science and Engineering at Johns Hopkins University. The US case count is at 37,709,970 with 628,503 deaths. The Johns Hopkins University Coronavirus Resource Center said that there have been 362,657,771 doses administered, 170,821,621 have been fully vaccinated, or 52.0% of the US population.
— Hospitals in the South and Midwest say they are treating more children with Covid-19 than ever. Cases there have jumped over the past six weeks as the highly contagious Delta variant spreads primarily among unvaccinated people. Children's hospitals are bracing for even more cases as schools reopen.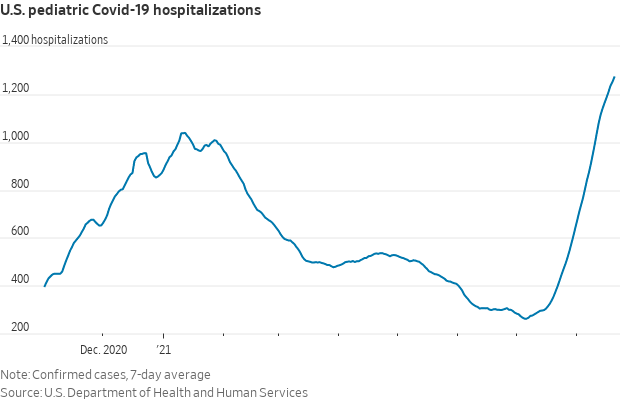 — FDA is aiming to give full approval to Pfizer's Covid-19 vaccine today, according to the New York Times (link), citing people familiar with the agency's planning.

— Booster shots approved. Statement from the U.S. Department of Health and Human Services: "We are prepared to offer booster shots for all Americans beginning the week of Sept. 20 and starting 8 months after an individual's second dose [of a Pfizer (PFE) or Moderna (MRNA) vaccine]... We also anticipate booster shots will likely be needed for people who received the Johnson & Johnson (JNJ) vaccine... We want to emphasize the ongoing urgency of vaccinating the unvaccinated in the U.S. and around the world. Nearly all the cases of severe disease, hospitalization, and death continue to occur among those not yet vaccinated at all." Those signed on to the declaration included heads of the CDC and FDA, as well as White House chief medical advisor Dr. Anthony Fauci, U.S. Surgeon General Dr. Vivek Murthy and Assistant Secretary for Health Dr. Rachel Levine.

— Biden to keep Canada and Mexico borders closed through at least late September. That marks the 15th month the travel ban has been renewed. The Department of Homeland Security (DHS) announced Friday that nonessential travelers from outside the U.S. will not be permitted to travel into America at the country's land borders despite Canada's reversing its policy earlier this month. "To minimize the spread of #COVID19, including the Delta variant, the United States is extending restrictions on non-essential travel at our land and ferry crossings with Canada and Mexico through September 21, while continuing to ensure the flow of essential trade and travel," the DHS said on Twitter. "In coordination with public health and medical experts, DHS continues working closely with its partners across the United States and internationally to determine how to safely and sustainably resume normal travel."

     The U.S. Travel Association lambasted the Biden administration's decision, saying that it costs the U.S. approximately $1.5 billion every month in travel exports on the Canadian border.
 
---
POLITICS & ELECTIONS
---

— Political environment is shifting in favor of the GOP, writes CNN's Harry Enten: "When you look at the first 17 special elections this year (through early April), the Republican overperformance over Trump was just a point. Examining the last 17 special elections, the overperformance has been 7 points. When you splice the data even further, Republicans have been outperforming the 2020 baseline by double-digits since the beginning of July." Link for details.
— President Biden's job-approval rating has continued to slip amid a nationwide surge in coronavirus cases and the recent uproar following his administration's handling of the U.S. military withdrawal in Afghanistan, a recent NBC News poll (link) has shown. The new poll, conducted between Aug. 14-17, showed 49% of Americans surveyed said they approved of Biden's job performance as the president continues to field criticism from lawmakers over the pullout; 49% said they disapproved.

     Biden saw a larger dent in his support among independents, white Americans and those from rural areas, the news agency noted.
---
CONGRESS  
---

— Nexstar acquires The Hill in $130 million deal. The Hill, a political-news organization known for its inside-the-Beltway coverage, adds to Nexstar Media Group's news operations, including NewsNation, formerly WGN America, a national news and entertainment cable network reaching 75 million homes. The Irving, Texas, based Nexstar also owns 199 television stations, 120 local websites and a 31% ownership stake in TV Food Network. Nexstar expects the deal to immediately increase its operating results. In announcing the deal, Nexstar said The Hill has 48 million average monthly users and had 2.2 billion total pageviews in 2020, citing Comscore.

— House Democrats are renewing their voting rights push. This week, their goal is to pass the John Lewis Voting Rights Advancement Act, which focuses on restoring the power of the Voting Rights Act. But it faces a bleak future in the Senate.
 
---
OTHER ITEMS OF NOTE     
---

— A group of property managers and real-estate agents asked the Supreme Court to block the Biden administration's new eviction moratorium after a federal appeals court rejected their challenge — the new moratorium is scheduled to expire Oct. 3.
     White House officials are prodding states and localities to move faster to distribute rental assistance, while praising those that have succeeded in dispatching aid. Only $3 billion of the roughly $47 billion that was allocated had been distributed as of June 30.
— America's growing Asian population. The number of people who identify as Asian in the U.S. nearly tripled in the past three decades, from 6.6 million in 1990 to nearly 20 million in 2020. Asians are now the fastest-growing of the nation's four largest racial and ethnic groups, according to recently released census numbers. Link for details via the NYT.

    

---
EVENTS AND REPORTS     
---
Monday, August 23
· Rule on FY 2022 budget resolution, voting rights and infrastructure bills. House Rules Committee meets to formulate a rule on SConRes 14, Setting forth the congressional budget for the US government for FY 2022 and setting forth the appropriate budgetary levels for FY 2023 through FY 2031; HR 4, the "John R. Lewis Voting Rights Advancement Act of 2021"; and Senate amendment to HR 3684, the "Infrastructure Investment and Jobs Act."
· Kenya trade. US Trade Representative Katherine Tai will meet virtually with Kenya's Ministry of Industrialization, Trade and Enterprise Development Cabinet Secretary Betty Maina.
· Collapse in Afghanistan. The Middle East Institute (MEI) holds a virtual discussion on "Afghanistan's Collapse and the Implications for Global Jihadism and Counterterrorism."
· Maritime issues. State Department holds a meeting by teleconference to prepare for the seventh session of the International Maritime Organization's (IMO) Sub-Committee on Carriage of Cargoes and Containers (CCC) to be held remotely from September 6-10.
· Space collaboration. Senate Commerce, Science and Transportation Space and Science Subcommittee field hearing on "Collaboration and Competition in Space: Ushering in a New Era."
· Economic reports.  Chicago Fed National Activity Index | PMI Composite Flash | Existing Home Sales
· USDA reports. AMS. Export Inspections NASS: Chickens & Eggs | Cold Storage | Crop Progress
---