Growth Energy CEO Emily Skor on E15 Court Decision and Future of RFS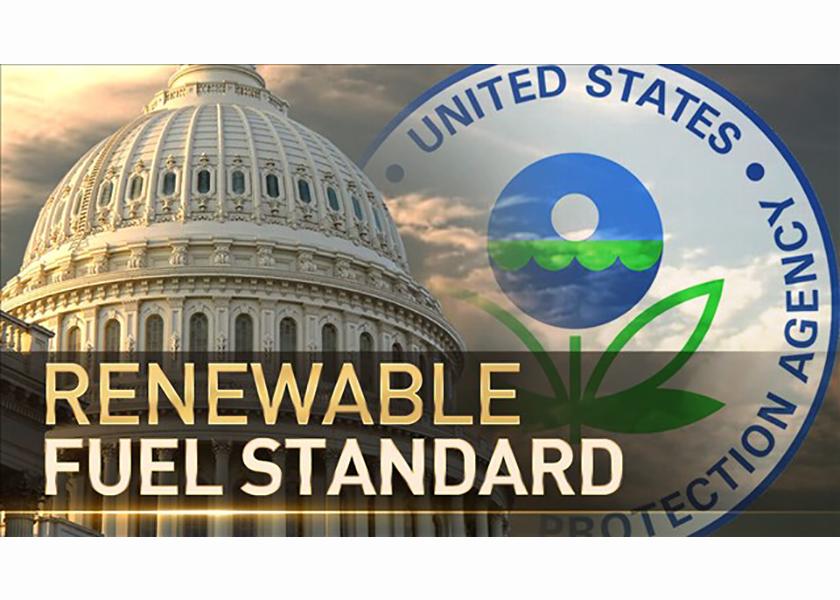 Growth Energy CEO Emily Skor was on the Farm Journal Radio Podcast Signal to Noise and laid out how the industry is grappling with recent court decisions that went against the biofuel industry and how they are positioning ethanol for the future amid the recent developments. 
As for the DC Circuit Court decision that invalidated year-round E15, the court said the situation was clear that the law applies to E10 and could not be extended to E15. Skor was asked why it seems that pro-biofuel lawyers could not have anticipated that type of reading.  "This is the conversation that I actually had with my general counsel Friday afternoon, as I read the court opinion."
In that opinion, the panel of three judges ruled 3-0, invalidating the EPA final rule that allowed for year-round sales of E15. "But if you read the opinion, it's a very selective opinion and so the judges, really, they talked through the train of thought that they adhere to, and they didn't take the time in the opinion to contemplate some of the best arguments that we brought forward," Skor noted. "So, if you haven't been privy to all of the arguments on both sides, and you read the opinion, they're not contemplating what I think are some of the best arguments and what gave us confidence going into that decision."
The ethanol industry now has to take that court opinion and "think through the immediate short-term impacts and the long-term impacts and what we do about it," Skor stated. "We as a nation need to be using higher blends of biofuels for a host of reasons; we need that as an industry, so that's kind of our focus moving forward."
Asked if EPA could simply modify their rule to allow year-round E15 sales, Skor said that was not possible. There are a "few legal hurdles" that need to be gone through over the next several weeks before the decision actually takes effect. "Our focus right now is to make sure we can preserve the summer driving season, and then we focus on how to fix this for the next summer driving season," she observed.
Regarding industry statements that it could reduce summer sales of E15 by 90%, Skor said it was "hard to put into volume" even though that is a "more-satisfying number." As it stands now, most E15 sales are made in areas where that Reid Vapor Pressure (RVP) waiver is needed, she said.
Skor said the focus is returning to where the industry was in 2016 and 2017 and that they are trying to get a legislative effort accomplished that would codify year-round E15 sales, specifically addressing the question that was focused on by the court — that the fuel contains up to 10% or at least 10% ethanol. "We have to resurrect those conversations with our congressional champions, because that's one of the potential avenues that we are going to pursue to see if we can get this fix done once and for all," she said.
Given the physical infrastructure package that is being worked on and the "soft" infrastructure or social infrastructure package, Skor reasoned those could become keys to getting this issue resolved. "We're going to do everything we possibly can to get that bill introduced," she said, referencing legislation that would address the E15 issue. "Fortunately, this topic is familiar to many of our champions, so we have to do a little bit of re-education with some of their staff, but those are the conversations that are going to be taking place with staff this week while Congress is out of session," she remarked.
The industry is focused on a legislative effort by Sens. Chuck Grassley (R-Iowa), Joni Ernst (R-Iowa) and Amy Klobuchar (D-Minn.), Skor said, noting the three pieces of biofuel legislation offered by Klobuchar last week. "Everybody I think in the industry and our champions are going to understand, my gosh, we can't do this if we don't have the ability to sell E15 year-round.'"
As for the next steps, Skor said the industry is having conversations with EPA about the DC Circuit Court decision, but they do not yet know what EPA's intentions are.
The Department of Justice (DOJ) argued the case in April before the DC Circuit, and Skor said the industry tried to work as closely as they could with the government lawyers. "We appreciated that in the oral argument, the Department of Justice did give three minutes of time to the industry," she noted. "So, we had counsel that was able to… do a little bit of cleanup that was required to clarify a few points. I think in the oral arguments, the judges asked a line of questioning that indicated, maybe they weren't fully briefed on the facts, so this is a complicated facts case. Would we have done things differently if we were in charge? Yes…. Probably."
The industry is frustrated at this point having received two court decisions within the past week that went against the industry, starting with the Supreme Court decision on small refinery exemptions (SREs). "Of course, we're disappointed," she said, but now the industry knows they need to find another avenue to get the situations addressed.
As for the SRE decision, Skor said there were all the signs from the administration leading up to the Supreme Court ruling that they were "not going to return to the days of abuse of exemptions. I think they're going to try and curtail that in line with what is appropriate for the RFS. So, I don't believe that this decision is going to open the floodgates and we're going to see the scale of exemptions that we saw with the previous administration."
As for the 2021 biofuel and 2022 biofuel RFS levels, as of early today (July 6), those proposed levels had not yet gone to the Office of Management and Budget (OMB) for review, something that is a required step. Skor confirmed that was their understanding as well — that it must go through the final stages of interagency review. EPA has assured the industry they want to finalize the levels by the end of November as required by law. "So, it does need to come out very soon for them to be able to go through the public comment period," Skor said, adding, "quite honestly, there's a lot on their plate. They need to contend with the Supreme Court decision now; they need to contend with this decision on RVP. I would hope in the next week or two weeks… but we've been given no timetable."
As for the current outstanding SRE requests that total 70 going back to 2011, Skor said they do not expect the ones for 2011-2018 compliance years to be granted. She pointed to the Tenth Circuit Court of Appeals decision that was elevated to the Supreme Court, noting that there were other elements of the Tenth Circuit Court decision that did not affect the SRE situation. Those included that small refiners had to show severe economic harm that is connected directly to the RFS and that the refiners could not just come back with costs of RINs as another factor. She argued that refiners can simply pass those costs along relative to the price of the product.
"All of the signals coming out of EPA in the first six months suggest that I think they're going to try and do their due diligence and comply with the law, comply with the criteria," she stated. "If an exemption very much can be tied to economic hardship associated with the RFS, we may see a few exemptions but again I don't think we're going to see the floodgates open on those."s
As for getting more transparency on the SRE requests, Skor said that would be "incredibly helpful. If you're going to get a waiver, there's basic information that we should have access to and we don't."
Regarding the RFS beyond 2022, EPA has indicated they want to issue a proposed rule by the end of this year and finalize it by the end of 2022. "That's a huge rulemaking, unlike any rulemaking we've ever done," Skor stated. "Based on our conversations, it will be an ongoing dialogue with the agency; we've already started having conversations with them on what they are thinking. For us, very importantly you need an RFS that continues to lean forward, that blends more biofuels, that increases that advanced pool so we're increasing the applied conventional pool. I would anticipate they will issue a set for maybe a couple years, and then they might be contemplating, 'okay what else after that.'" That will be a big part of our summer conversation with the agency." Skor specifically said her expectation is that EPA would set targets for 2023, 2024 and perhaps 2025, but not likely for the next 10 years, noting, "Then they'll kind of re-evaluate and say, 'All right, what do we want to do with the program after that?'"
Asked for any retailer feedback, Skor said what they have heard on E15 is that "they want to preserve the summer driving season; they do not want any disruption because they're selling E15 right now, consumers are buying it and consumers are enjoying access to this value product, so they want to make sure that we can extend the date by which this Court decision becomes kind of the law." She noted they are offering to help the industry. "We've got to be creative; we have to explore creatively what type of regulatory routes do we have and we will exhaust the kind of the appeals via the litigation route and also of course we talked about legislatively, that's an option on the table too to just get a get a new law passed that amends the Clean Air Act so we have this clarified. And it's hopefully the end of the conversation at that point."
As for the RFS reset, Skor said she thinks EPA may well skip the RFS reset and just proceed to setting standards for each year. While saying earlier she had no timeline, Skor indicated the industry expects blending targets to come out for 2021 and 2022 in the next couple of weeks. "Then there'll be a proposed set for 2023 and 2024 and so forth," she added.
While it appeared the refining industry was tempering their attacks on biofuel, Skor said that did seem to be the case until the two recent court decisions were issued. "This is kind of the twisted irony of this entire situation. Biofuels are the means by which we decarbonize liquid fuel. So, the message of the conversation right now should be: How do we, as quickly as we possibly can, decarbonize liquid fuel because it's something that can be used affordably in every car and every car on the road today. It's a ready solution.' The refiners are suing to guarantee a 90% monopoly of the gas tank. They're suing to deny 180,000 additional jobs that we would see by moving to an E15 fuel nationwide to deny greenhouse gas reductions. And they're also denying the blending of the fuel that produces more wins that brings down the RIN price that they've been bellyaching about for these past several weeks, it's ludicrous."
When asked about working with refiners, Skor said she responds with a question: "My question is where on earth is the olive branch where they recognize that the greater we use biofuels, the more relevant liquid fuels are in the years to come?"
As for other signals the industry is watching, Skor said it will be the Renewable Volume Obligations (RVOs). "If you recall in the 2020 RVOs, for the first time, EPA estimated potential exemptions that they would be handing out." The industry expects EPA will do that for 2021 and 2022. "So that would be an indicator of their forward leaning intentions and then I think you can get a sense of what they may do with what's pending for 2019 and 2020," she observed.
She also said those decisions will be an "absolute indicator" that the Biden administration is serious about reducing emissions. "As we've said from day one with this administration, there's so much low-hanging fruit, with respect to the RFS, that it's already the law of the land," she stated. "Just administer the law of the land as it is intended, and you can immediately reduce greenhouse gas emissions. So yes, that'll be the first big litmus test. Absolutely."
The recent pieces of legislation from Sen. Klobuchar are a priority as they will help incentivize higher biofuel blends, she stressed.
In conclusion, Skor said the industry does have good "champions" on the Hill that are "very well educated, and this is an administration that has not only pledged a commitment to climate and greenhouse gas reduction." Biden has also specifically committed to rural America, she said, "and to "clean energy jobs into a strong RFS. So we need to hold them accountable to those pledges, and we'll see how things come to fruition in the weeks ahead because there's a lot of moving pieces right now this summer for us."
---