Job Walkouts on the Rise | FTT Audio October 13, 2021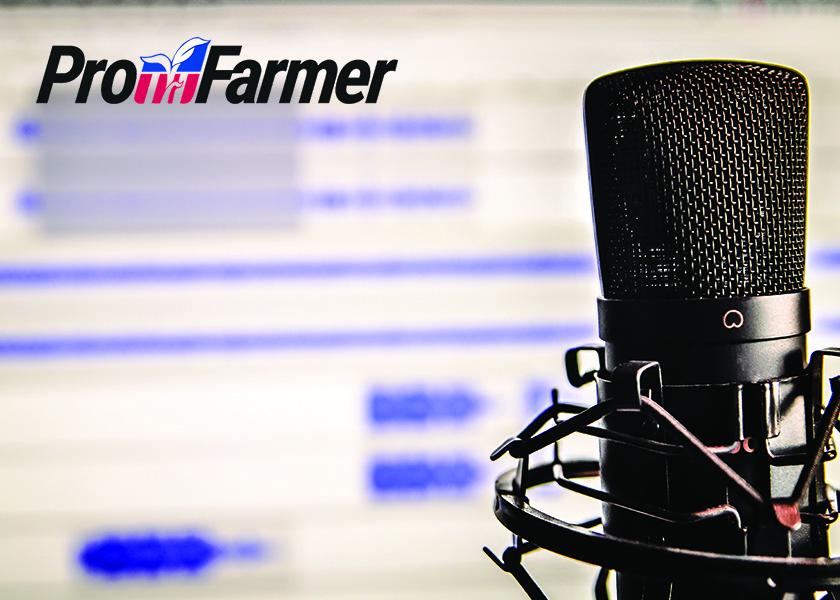 Soybean futures enjoyed some modest corrective buying overnight after yesterday's selloff, with most contracts currently up 6 or 7 cents. Corn futures saw two-sided action overnight, but futures are currently trading low-range and down 1 to 3 cents. The story is similar for wheat futures, with SRW wheat a penny lower, HRW wheat down 3 to 4 cents and HRS wheat mixed. The U.S. dollar index and crude oil futures are lower today, but the trend of both markets remains to the upside.
Following are highlights from USDA's crop progress and condition update for the week ended Oct. 10.
Corn: 94% mature, 41% harvested, 60% "good" to "excellent" (G/E)

Soybeans: 91% dropping leaves, 49% harvested, 59% G/E

Cotton: 78% bolls open, 20% harvested, 64% G/E

Winter wheat: 60% planted, 31% emerged
China imported 6.88 MMT of soybeans during September, a 30% drop from the 9.79 MMT of the oilseed the country brought in last September and a 28% drop from August's 9.49 MMT, according to customs data. Meanwhile China imported 694,000 MT of meat in September, a 17% drop from year-ago and an 8% decline from August, according to customs data.
Yesterday, India approved an additional 57.16-billion-rupee ($757.79-million) subsidy for production of the crop nutrient diammonium phosphate (DAP). India in May raised the subsidy by 140% for 2021-22, but prices have nevertheless climbed in recent months amid a global price rally. The latest subsidy is meant to help keep prices in check for farmers.
Americans quit their jobs at a record clip in August. Restaurant and hotel workers led the mass exodus. A whopping 4.3 million people quit two months ago, the most on record dating back to December 2000 and 300,000 more than in July, according to the Labor Department report.
A big drop in jobs growth last month should not stop the U.S. Federal Reserve from beginning to scale back its pandemic-era stimulus program in November, a senior Fed official said on Tuesday. Atlanta Fed President Raphael Bostic told the Financial Times that the labor market had made sufficient gains to allow the central bank to reduce, or "taper," its asset purchase program.
The House approved legislation to raise the debt ceiling until early December. That delays the threat of another congressional showdown. However, some private analysts predict the increase will give the Treasury enough fiscal resources to cover its obligations until some point between mid-December and early January.
Choice boxed beef values edged just 5 cents lower on Tuesday, which could give the market hope a low is finally nearing. The first winter storm of the season is spreading heavy snow into the northern High Plains today, along with high winds.  
Lean hog futures came under heavy pressure Tuesday, chipping away at the wide chart gap left by the market's response to a bullish Hogs & Pigs Report on Sept. 24. The product market is giving traders little reason to be buyers. But on a more positive note, cash hog bids edged 49 cents higher yesterday.
---