First Thing Today Audio | September 2, 2021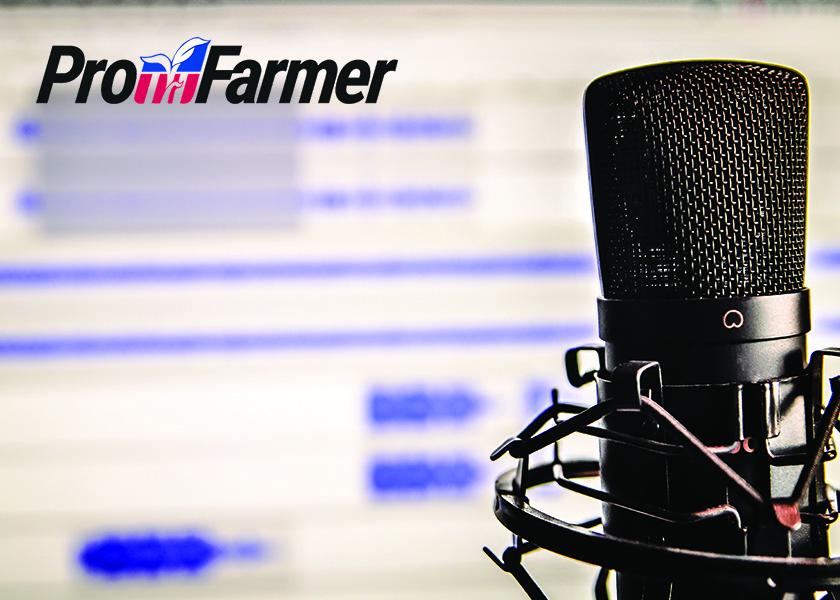 Corn and soybean futures faced pressure overnight, with corn dropping to its lowest levels since early July. But both markets are now paring losses and trading narrowly mixed. SRW and HRW wheat futures have also strengthened after a softer start to trade 1 to 2 cent higher in most contracts. Spring wheat futures are down 1 to 4 cents. The U.S. dollar index is slightly lower; crude oil futures are posting modest gains.
Cargill Inc. confirmed damage to its Westwego, Louisiana terminal due to Hurricane Ida, soon after confirming more extensive damage at its only other grain export facility in the state. Cargill is still unsure how quickly grain loading and shipping operations may resume.
Argentine farm associations are considering a grains trade strike and a halt to cattle trading in response to the government's decision earlier this week to extend limits on beef exports another two months through the end of October.
Some frosts and freezes have already occurred this week in Russia's northern New Lands and in northwestern areas of the country, with more possible this weekend and early next week.
Global food prices climbed 3.1% from July, according to the Food and Agriculture Organization of the United Nations' food price index, which came in at 127.4 points in August—up a dramatic 32.9% from year-ago. Strong gains in sugar, vegetable oils and cereal sub-indices led the rise.
OPEC and a group of Russia-led producers are resisting, for the time being, recent U.S. pressure to open the alliance's spigots wider. On Wednesday, the group chose to continue with that plan, boosting output in monthly installments of 400,000 barrels a day through the end of 2022.
Surging Covid-19 cases are hammering Asian factories. Continuing struggles in the region's manufacturing sector could lead to higher prices for consumer goods such as shoes and electronics. Gauges of manufacturing activity plummeted across major Asian economies, in large part because virus lockdowns, port congestion and higher input costs hampered production.
China is using talks with climate envoy John Kerry to push the U.S. to commit to an improvement in their broader relationship, with one report saying he will meet Beijing's top diplomat during his visit to the port city of Tianjin.
Brazil's ag ministry on Wednesday announced it was investigating a suspected case of bovine spongiform encephalopathy (BSE) in the country. The country last reported a case of "atypical" BSE in May 2019, in a 17-year-old cow.
Live cattle futures dropped to their lowest level in nearly three weeks yesterday, but the market was able to muster a mid- to high-range close, with futures posting gains for the day. Some light cash cattle trade started from $126 to $127 in Iowa and Nebraska, with Kansas and Texas seeing action from $123 to $124. That's generally in line with last week's action.
USDA estimates hog weights in the Iowa/southern Minnesota/South Dakota market rose 1.3 lbs. the week ending Aug. 28, with weights back above year-ago levels by nearly 2 pounds. Cash hog bids fell an average of $3.42 across the nation on Wednesday.
---