First Thing Today Audio | July 30, 2021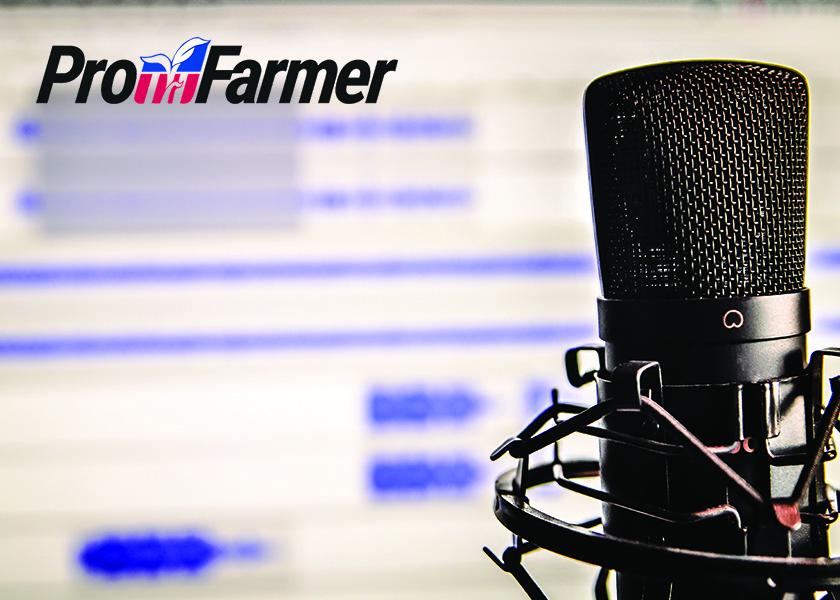 Corn futures are trading near session lows and down 3 to 4 cents. Soybeans are also trading low-range and down 5 to 10 cents. Spring wheat futures have slumped 13 to 15 cents, with SRW and HRW wheat down 5 to 7 cents. The U.S. dollar index and crude oil futures are both facing light pressure.
North Dakota's spring wheat crop will likely yield an average of 29.1 bu. per acre, scouts on the Wheat Quality Council's spring wheat tour forecast. That's the lowest yield projection for the tour that dates back to 1993. The forecast was well behind the tour's 2015-2019 average of 43.6 bu. per acre but a bit above USDA's 28.0 bu. per acre projection for the top-producing state.
The Buenos Aires Grains Exchange in a report Thursday said the country's 2021-22 wheat crop was damaged by last week's cold front, but the exchange maintained its 19-MMT crop estimate.
The French farm office maintained its 75% good or excellent rating for the French soft wheat crop this week and reported solid gains in harvest thanks to a dry week.
The European Commission now estimates the EU will bring in a 127.7 MMT usable common wheat crop in 2021-22, up 1.9 MMT from its forecast last month. That would also be a 9% jump from last year.
China's state planner announced today that some of its major fertilizer companies would temporarily suspend exports to ensure domestic supplies. China is the world's top exporter of phosphate. China did not identify which firms would be impacted, but it did say it had summoned fertilizer firms for a discussion warning against hoarding and speculation.
CF Industries has filed a petition that claims imports of UAN from Russia and Trinidad and Tobago are being sold or are likely to be sold in the U.S. at less than fair value and that "such imports are materially injuring and threaten to injure an industry of the United States."
The debt ceiling comes back into force this weekend. The deadline will curb the Treasury's capacity to issue new debt unless lawmakers can reach an agreement. GOP leadership contends that Democrats are in a spending free-for-all and will only support raising the debt ceiling if they promise major spending reforms and cutbacks.
Rising corn prices weighed on feeder cattle futures Thursday, putting some spillover pressure on the live cattle market. The front-month contract is trading in line with this week's cash cattle action in the western Corn Belt. Boxed beef values extended their rally a seventh day, yesterday.
Traders tried for a rebound in lean hog futures after a limit-down performance at midweek, but disappointing action for both the product and cash markets made that a difficult task. Cash hog bids fell a weighted average of $1.22 yesterday, with cash hog bids down roughly $2 from last Friday.
---