First Thing Today Audio | July 22, 2021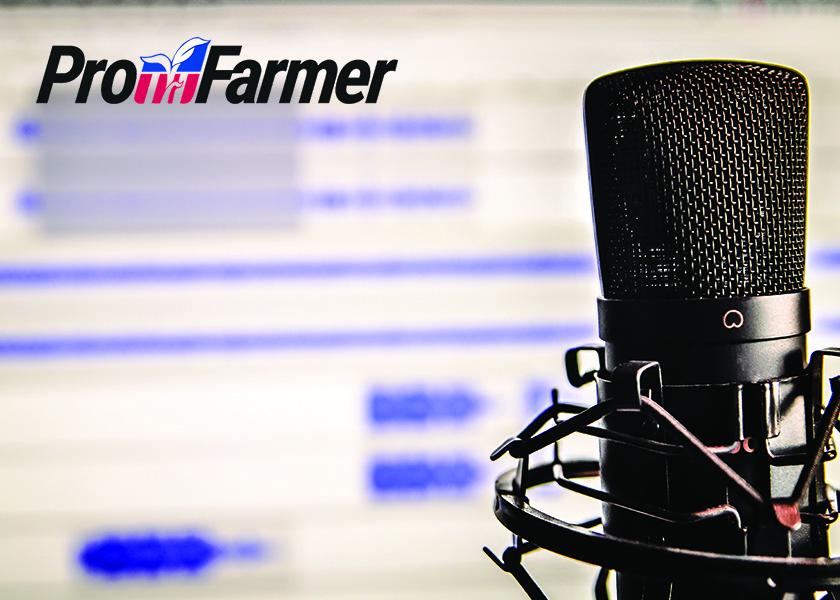 Corn futures are around 15 cents lower in most contracts and soybeans are down roughly 25 cents amid profit-taking. Wheat futures are also under pressure, with HRS wheat 14 to 23 cents lower, SRW wheat down 20 cents and HRW wheat around 15 cents lower. The market is on watch for signs the HRS wheat market has put in a top. The greenback is marginally lower with crude oil futures still trying to retrace Monday's price dive.
While USDA slashed its U.S. spring wheat crop estimate earlier this month, it only shaved just 500,000 MT off its Canadian wheat crop estimate that now stands at 31.5 MMT, despite the country's spring and durum wheat crops experiencing much the same struggles with heat and dryness, with no relief in sight. Those crops make up around 94% of Canada's wheat crop.
Central China is dealing with major flooding, with the transport and economic hub of Henan province particularly hard-hit. The situation has raised concern about the spreading of disease on farms as well as rising food and electricity costs.
Senators Deb Fischer (R-Neb.) and Amy Klobuchar (D-Minn.) reintroduced the Consumer and Fuel Retailer Choice Act, a bill that would extend the Reid vapor pressure (RVP) volatility waiver to ethanol blends above 10%. It would allow retailers across the country to sell E15 and other higher ethanol blends year-round.
Senate Republicans blocked Democrats' attempt to start formal debate on a bipartisan infrastructure plan Wednesday, saying Democrats are rushing the procedural vote before the final bill has been written. The Senate voted 49 to 51, failing to reach the 60 votes needed to proceed.
The House on Wednesday approved a bill setting deadlines for EPA to implement drinking water regulations for so-called forever chemicals. Perfluoroalkyl and polyfluoroalkyl substances, commonly called PFAS, are widely used, man-made compounds that are found in manufacturing and consumer products like Scotchguard, flame-resistant materials and nonstick cooking surfaces.
Light cash cattle trade took place yesterday around $122 in Iowa, with active trade at $119 in Kansas, from $118 to $119 in Texas, and near $122.50 in Nebraska. This represented a $1 to $3 retreat from action last week. Also of note, Choice and Select boxed beef values edged higher for the first time in a while on Wednesday.
The pork cutout value climbed $1.75 on Wednesday, but movement slowed. Cash hog bids dropped $3.06 nationally on Wednesday.
---