First Thing Today Audio | August 5, 2021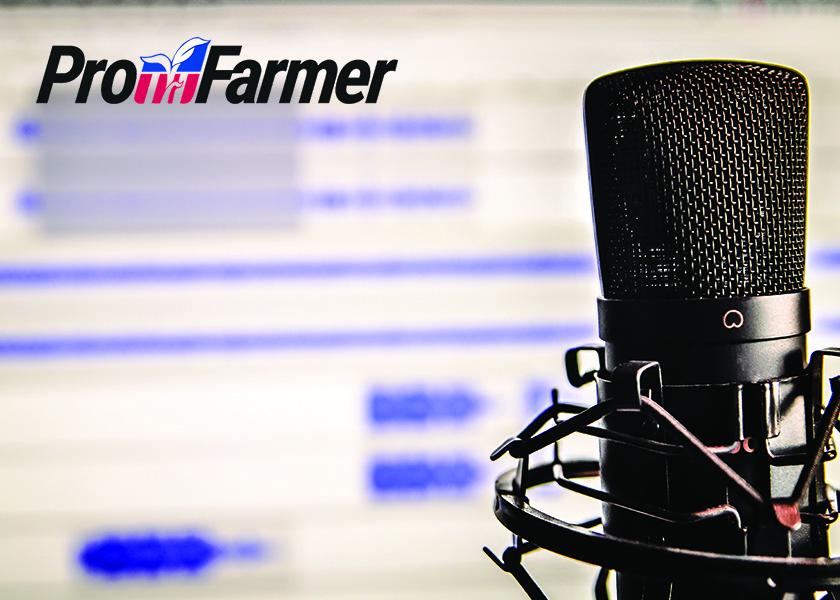 Corn futures are 1 to 3 cents higher after a quiet overnight session. Soybeans are down 4 to 6 cents, with the market continuing to consolidate in the lower half of Tuesday's wide trading range. Winter wheat futures are 4 to 5 cents higher, with spring wheat up 5 to 6 cents. The U.S. dollar index is slightly lower. Crude oil futures are a bit higher after dropping to new two-week lows earlier in the overnight session.
Global food prices eased 1.2% from June to July, according to the Food and Agriculture Organization of the United Nations' (FAO) food price index, which edged 1.5 points lower for the month to an average reading of 123.0 points. That's still up 31% from July 2020.
The spot price per container on the China-U.S. East coast route has climbed over 500% from a year ago to a record $20,804 this week, freight-tracking firm Freightos said. That compares to just under $11,000 on July 27.
Fed Vice Chairman Richard Clarida said he expects that, under his current projections for inflation and employment, "commencing policy normalization in 2023 would … be entirely consistent with our new flexible average inflation targeting framework."
The White House approved its first arms sale to Taiwan. The estimated $750-million deal will raise U.S./Sino tensions just as the Biden administration seeks to craft a new relationship with China.
The mostly moderate Republican senators who signed off on the bipartisan physical infrastructure measure may have a hard time keeping their support. House Transportation and Infrastructure Chair Peter DeFazio (D-Ore.) has criticized the Senate package for leaving out provisions from the House-passed surface transportation and water bill that address climate change and fossil fuel pollution.
President Joe Biden today will sign an executive order which sets a goal for 50% of all new vehicles sold in 2030 to be zero-emissions vehicles, including battery electric, plug-in hybrid electric, or fuel cell electric vehicles.
Higher corn prices weighed on feeder cattle futures midweek, but live cattle extended gains, with the front-month rising to its highest level since mid-June. Some additional cash cattle trade took place at prices in line with last week's action and where August futures are trading. Product market strength continues.
The pork cutout value dropped on Wednesday and the cutout is now nearly a buck lower for the week. All cuts except bellies fell. Cash hog bids climbed a national average of $2.26 on Wednesday, with prices now down $1.14 for the week.
---