First Thing Today Audio | August 4, 2021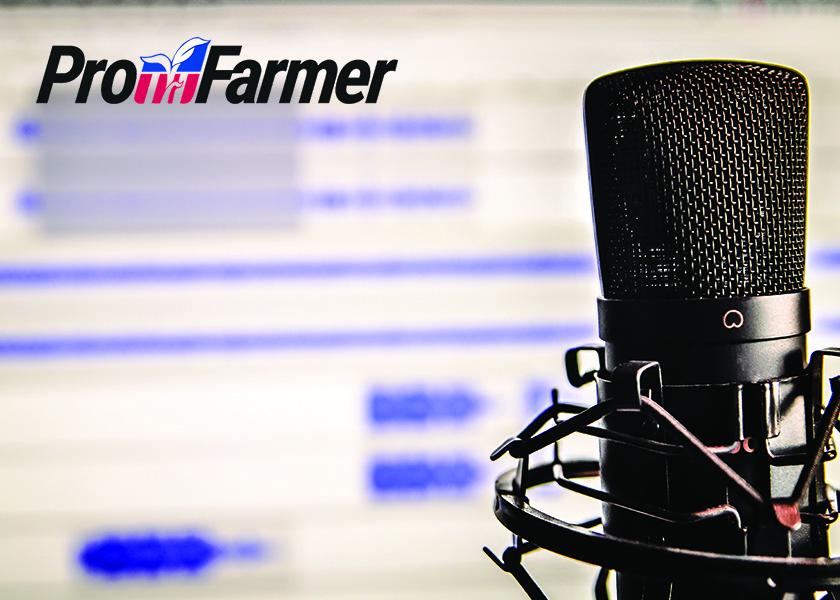 Corn futures saw choppy overnight action but the market is currently trading high-range and up a penny or two. Soybean futures are 3 to 7 cents higher after yesterday's heavy selling. Winter wheat futures are up 3 to 6 cents in most contracts, while spring wheat futures are narrowly mixed. The U.S. dollar index is just below unchanged. Crude oil futures are under pressure as Covid-19 concerns weigh.
"The evening GFS model run in the United States decreased rainfall in eastern Iowa, northwestern Illinois, southern Wisconsin, Ohio, North Carolina, and Virginia Sunday into next Tuesday," reports World Weather Inc., detailing that the forecast for an unusually cool air mass to come down into the Corn Belt and HRW wheat regions and stall was overdone.
The commodity brokerage StoneX estimates the U.S. corn crop will yield an average of 176.9 bu. per acre for a 14.945 billion bu. crop, based on customer surveys and the firm's analysis. This is well under USDA's latest forecast.
China's State Administration for Market Regulation announced it will launch an investigation into fertilizer producers and distributors suspected of driving up prices. The regulator detailed it would continue to pay close attention to fertilizer prices, increase supervision and punish illegal acts.
Attempting to deal with intensifying drought, California state water regulators voted Tuesday to enact a drastic emergency order that will bar thousands of Californians — primarily farmers — from using stream and river water. The scope of Tuesday's order, which will apply to thousands of senior water rights across a wide swath of the state, is unprecedented, officials said. Meanwhile, Colorado is proposing to ramp up requirements that agricultural water users, ranging from big companies to small mom-and-pop farms, measure the amount of water they divert from streams, rivers and waterways.
Mexico's ag ministry has banned pork and derived products from the Dominican Republic and other countries dealing with African swine fever.
Early cash cattle prices are steady with week-ago, but action has yet to pick up in earnest. Choice and Select boxed beef values surged on Tuesday, with movement holding strong. So far, the impressive price rebound off the mid-July lows has shown no sign of faltering.
Pork packing margins have more than doubled over the past week to $41.35 a head, according to HedgersEdge.com. National average cash hog bids edged 60 cents lower on Tuesday.
---