First Thing Today Audio | August 25, 2021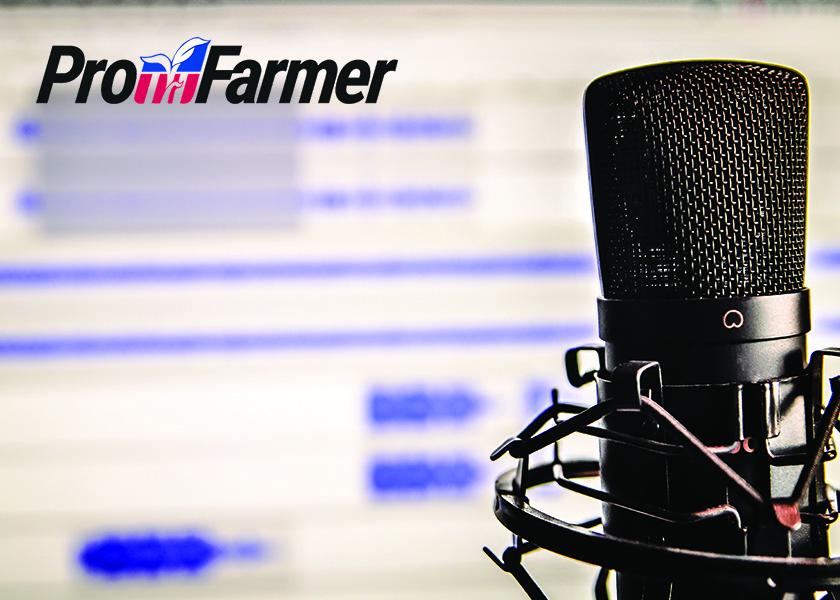 Corn futures are steady to a penny lower to start the day, with soybeans mostly 2 to 3 cents lower. SRW wheat futures have fallen 8 cents, while HRW wheat is around a nickel lower. Spring wheat futures are narrowly mixed. The U.S. dollar index and crude oil futures are both posting slight gains.
Rain stretched from central Minnesota to southeast Iowa and across to Michigan yesterday, with accumulation ranging from 0.1" to 1.8", according to precipitation maps released by World Weather Inc. Moisture over the past week will help stabilize crops in dry areas of the western Belt and it should help crops in the eastern Corn Belt fill out pods and finish strong.
The House has reportedly passed the embattled budget resolution which paves the way for $3.5-trillion social spending package. The deal used an obscure procedural tool and set a Sept. 27 deadline for passing the approximately $1-trillion physical infrastructure bill. The tool, called a "deem and pass," allowed Democrats to approve the budget resolution without holding a separate vote on it.
Ships have resumed berthing operations at a halted container terminal in Ningbo, China. This adds to optimism that full activity at one of the world's busiest ports will be restored shortly after a two-week shutdown to quarantine dockworkers.
Some of the largest U.S. food distributors are reporting difficulties in fulfilling orders as a lack of workers weighs on the supply chain, Bloomberg News reported. Sysco Corp., North America's largest wholesale food distributor, is turning away customers in some areas where demand is exceeding capacity.
Employees at nearly 50 Tyson chicken plants can win $10,000, once a week for the next five weeks, if they've received at least one dose of Covid vaccine. Only employees at the company's chicken plants are eligible for the $10,000 giveaway.
Live cattle futures poked to new contract highs yesterday before settling low-range. Some of the late pressure may stem from ideas a beef market top is near, with Labor Day buying largely complete. So far, there has just been some light action at $130 in the Iowa market, up $3 from action the week prior for the state.
The CME lean hog index is projected down to $107.38, but that's still well above cash market. October lean hog futures settled at $86.975 yesterday, more than $20 under the index. The discount seems overdone. Cash hog bids surged an average of $4.14 nationally on Tuesday.
---