First Thing Today | Sept. 13, 2021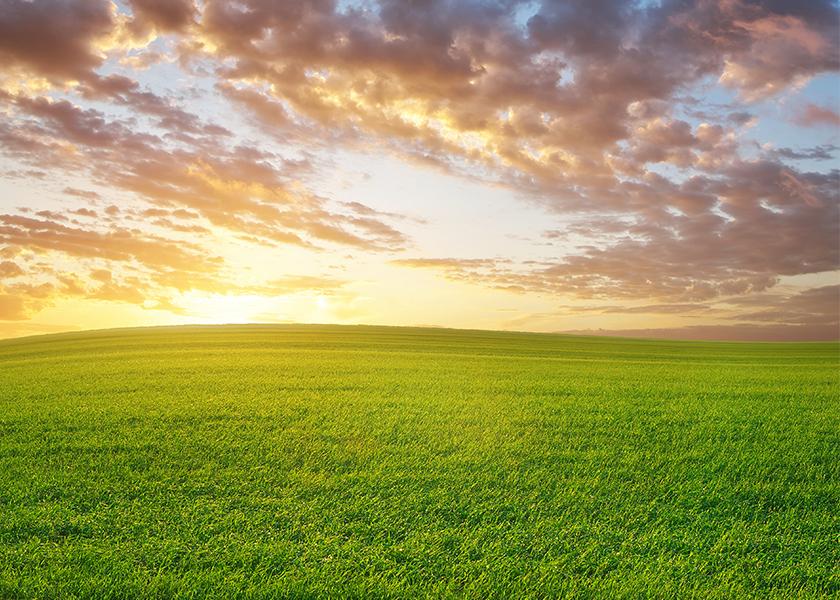 Pressure to start the week… Corn futures are mostly down 5 to 6 cents and soybean futures are 6 to 7 cents lower, with both markets trading near the lower end of their two-sided overnight trading range. Winter and spring wheat futures are down 4 to 7 cents. The U.S. dollar index is higher to start the week, while crude oil futures are posting modest gains.
Oil prices continued their rise early today after notching impressive gains at the end of last week… U.S. supply concerns are behind the move higher, with Hurricane Ida damage affecting production more than expected. Another reason: reports that Russia is struggling to meet its OPEC+ quotas. Goldman Sachs analysts are bullish. "Going into the autumn we believe oil is the market that is poised to rally significantly," the firm said in a note today, reiterating an $80 per barrel target for the fourth quarter with upside risks into the beginning of 2022. Bank of America analysts have a $100 target for Brent crude for the middle of 2022 but said a colder than normal winter could roll that forward by six months.
Tropical storm headed for Texas, Typhoon to disrupt shipments out of key Chinese ports… Weather should be relatively favorable in the U.S. this week, with the exception of Tropical Storm Nicholas bringing heavy rain to the middle and upper Texas Coast and possibly to areas of the Delta, reports Drew Lerner, meteorologist with World Weather Inc. The storm is expected to make landfall late tonight/early Tuesday. A good mix of precipitation and sunshine is likely in the Midwest and Southeast this week, while the Plains and Canadian Prairies should see restricted rainfall, resulting in net dryingm Lerner says. He also points out Typhoon Chantoo is impacting key ports in southeastern China. It will likely shut down some of China's Ports in the Shanghai and Hangzhou Bay for around three days.
Short-term dredging contract for Argentina's Parana River reached with long-time dredger… Argentina's government has agreed to a short-term deal with the Belgian firm Jan de Nul to dredge the Parana River, an effort meant to help ensure grain exports continue with water levels at their lowest in nearly eight decades. The company had managed dredging of the river for decades, but this year the government handed management of that project to the National Ports Administration, which planned a new tender for the business. Stakeholders have worried the shift in management could increase fees and red tape.
Russian wheat export prices continue to climb… Russian wheat prices climbed or the nineth week in a row, analysts indicated today. The ag consultancy IKAR said Russian wheat with 12.5% protein loading from Black Sea ports for supply in early October was $300 per metric ton, free on board, at last week's close—up 50 cents from the week prior. The ag research consultancy SovEcon estimates prices climbed $2 to $303 per MT by week's end. SovEcon comments, "Russian wheat continues to lose its competitive edge, but the unpredictable export tax does not allow exporters to lower prices." The tariff has soared nearly 73% over the past month. Meanwhile, domestic wheat prices have fallen as farmers increased sales to free up storage for other crops and amid concerns the export tax limits price upside, SovEcon added. A little over two months into the marketing year, Russia has exported 6.7 MMT of wheat, a 21.6% drop from year-ago, the country's ag ministry reports.
India cuts import taxes amid soaring edible oil prices… India has lowered its base import taxes on palm oil, soyoil and sunflower oil. The world's biggest vegetable oil importer is working to cool near-record price spikes. The base import tax on crude palm oil has been slashed from 10% to 2.5%; the tariff on crude soyoil and crude sunflower oil has been cut from 7.5% to 2.5%; and the import duty on refined grades of palm oil, soyoil and sunflower oil was cut from 37.5% to 32.5%. India typically imports more than 66% of its edible oil needs.
The week ahead… The Senate returns to Washington today for the first time in a month. The House won't be back until next week. Five House committees will hold reconciliation markups today, including agriculture and energy and commerce. Democrats' soft deadline for finishing all committee work on the reconciliation package is Wednesday, Sept. 15. Senator Joe Manchin (D-W.Va.) reaffirmed in multiple Sunday show appearances that he opposes spending another $3.5 trillion, but may be open to roughly half as much. Most believe the final price tag will come down, perhaps significantly. House Speaker Nancy Pelosi (D-Calif.) and House Majority Leader Steny Hoyer (D-M.) said in a caucus call Friday afternoon that the House will take up a continuing resolution (CR) to keep the federal government open past the end of the fiscal year when the chamber returns on Sept. 20. The CR will likely extend until Dec. 10, but no date has been finalized. The measure could include language regarding the debt limit.
Four-page document includes details of $3.5 trillion reconciliation package… A four-page document reveals Democrats' reconciliation game plan. Highlights of it include the following. Find more details in our special report.
Top capital gains rate increases to 25% from 20%.

Top corporate tax rate rises to 26.5% from 21%.

Increases carried-interest holding period to five years from three years.

Cuts some estate-tax discounts, no major effect on family farms and businesses (lowering the estate tax exemption level will have an impact).

Cuts tax rate for businesses with income of less than $400,000 to 18%.

Crypto subject to wash sale and disguised sale rules.

Estimated revenue from corporate-tax changes likely to total $900 billion.

Estimated revenue boost from high-income individuals is roughly $1 trillion.
What gives President Joe Biden the authority to mandate vaccinations?... Proponents say the answer is in a 51-year-old law aimed at protecting workers from "grave dangers." In response to Republican governors vowing to fight the requirements, Biden said: "Have at it." Some legal experts expect it to be challenged and struck down. Whether courts uphold it will be a major ruling, especially regarding how the executive branch's powers are defined.
Biden continues to dip in approval rating polls... A Reuters/Ipsos tracking poll Friday showed Biden with a 47% national approval rating and a 46% national disapproval rate. A Civiqs tracking poll this week showed Biden's approval ratings in several battleground states — Arizona, Florida, Georgia and North Carolina — trailing his disapproval ratings by 10 points to 14 points.
WSJ: White House taking aim at China's use of industrial subsidies… Biden administration is targeting Beijing's widespread use of industrial subsidies that give its companies an edge over foreign rivals, an effort that could lead to new sanctions on Chinese imports and further strain U.S.-China relations, the Wall Street Journal reports. Administration officials are considering launching an investigation into Chinese subsidies under Section 301 of the U.S. trade law, which could lead to new tariffs, according to the WSJ report. The White House is also looking to team up with the European Union, Japan and other allies in Asia, and rally support within the World Trade Organization to take on Chinese subsidies.
Taiwan, U.S. to hold trade meeting on agriculture… Officials from the two sides will hold the first working-level meeting this week under Trade and Investment Framework Agreement, focusing on agriculture, Taipei-based Economic Daily News reports, citing unidentified officials. Issues on agenda include processed pork products, pineapples and orchids.
Kansas City Southern said Canadian Pacific Railway's recent takeover offer is superior to one it already accepted from Canadian National Railway… Canadian National now has five business days to improve its $30 billion offer to avoid termination of the deal. It could also choose to walk away — and receive a $700 million breakup fee and reimbursement for a similar fee it previously covered.
Chinese fish prices soaring… China's African swine fever (ASF) outbreak sent its consumers on the hunt for alternative sources of protein, and fish has historically been among the cheapest sources. But after a 50% price spike the past year, fish prices now top those for chicken and pork. The price rise has helped lift China's consumer prices for the past six months, despite a decline in pork prices. The price surge has been driven by tougher environmental standards, reduced rain in some areas and an increase in demand as the ASF outbreak resulted in a more diverse diet for Chinese consumers. Chinese consumption of the staple pork dropped 25% from 2018 to 2020, according to USDA.
Beef prices still searching for a low… Live cattle futures gave hints of stabilizing late last week following a fairly dramatic two-week slide. But futures are unlikely to reverse their decline until the product market does the same. Boxed beef values have dropped sharply after reaching a 15-month high Aug. 23. Movement has improved over the past week, but prices remain under pressure. Choice beef dived $5.36 on Friday and Select fell $3.08, while 141 loads changed hands. Beef production dropped 7.5% from week-ago and 3.0% from year-ago during last week's holiday-interrupted schedule, according to USDA.
Seasonals indicate cash hog and pork prices should improve soon… Lean hog futures faced heavy pressure last week and closed at their lowest level in nearly five months. The pork cutout value dropped $3.60 on Friday and cash hog bids edged 56 cents lower.  But historical patterns suggest both cash and wholesale pork prices should turn higher this week, which could help futures to stabilize. October futures remain at an outsized, $15-plus discount to the CME lean hog cash index, adding to the case for futures putting in a near-term low.
Overnight demand news… Saudi Arabia's state wheat buying agency has purchased 382,000 MT of the grain in an international tender; The EU, Black Sea region, North America, South America and Australia submitted offers in the optional origin tender. Jordan tendered to buy 12,000 MT of animal feed barley; it made no purchase in its tender to buy 120,000 MT of barley. Algeria is thought to have purchased around 330,000 MT of animal feed barley from optional origins last week. Pakistan tendered to buy 500,000 MT of wheat.
Today's reports