First Thing Today | June 24, 2021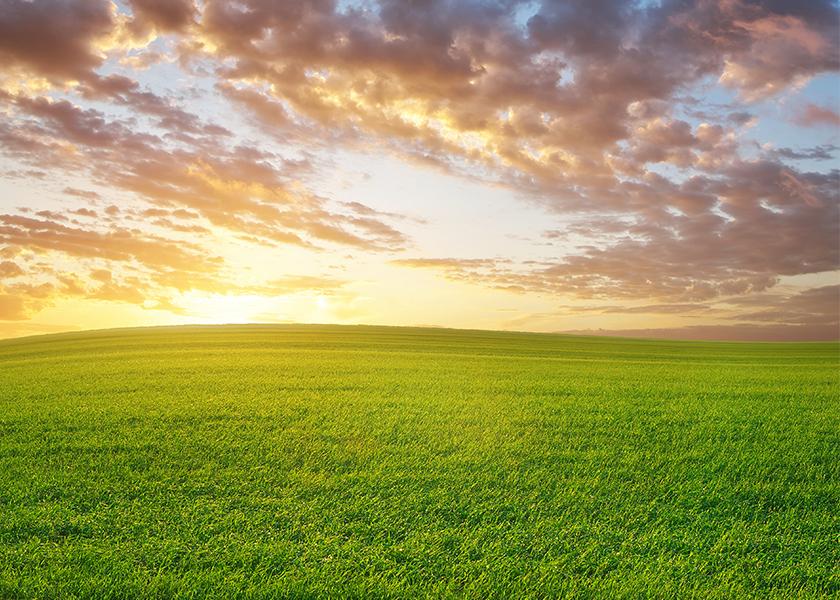 Corn hitting new lows for the month, soybeans also under pressure… Corn futures are down 4 to 9 cents in early trade, with recent and expected moisture for the Midwest weighing on prices. Soybean futures are generally 9 to 12 cents lower. SRW wheat futures are down 8 to 9 cents, while HRW wheat is 3 to 5 cents lower. Spring wheat futures are posting gains of 1 to 4 cents as forecasts point to more stress for an already drought-stricken crop. Small HRS wheat crop prospects could lift demand for any high-protein HRW wheat. The U.S. dollar index and crude oil futures are both slightly lower.
Expectations for today's Weekly Export Sales Report… The report is for the week ending June 17. 
| | | |
| --- | --- | --- |
|   | 2020-21 (MT) | 2021-22 (MT) |
| Corn | 0-400,000 | 200,000-525,000 |
| Soybeans | -100,000-175,000 | 200,000-500,000 |
| Wheat | NA | 200,000-800,000 |
| Soymeal | 125,000-300,000 | 0-50,000 |
| Soyoil | -4,000-25,000 | 0 |
Argentina's soy crush up from year-ago… Data from Argentina's ag ministry earlier this week showed the country processed 4.29 MMT of soybeans during May, which was in line with expectations, a 2% gain from April and a 7% jump from year-ago. Harvest is underway, but Argentine farmers are once again slow to sell beans, holding onto the oilseed as a hedge against inflation. For the first five months of 2021, 17.99 MMT of soybeans have been processed, up 17% from last year at this point.
EU Commission trims wheat crop forecast, holds exports steady… The European Commission trimmed its common wheat usable production forecast from 126.2 MMT to 125.8 MMT, but it made no change to its 2021-22 export forecast of 30 MMT. That's a 7% rise from last year's 117.2 MMT crop, when exports are expected to total 27 MMT. The 2020-21 marketing year ends June 30.
Bolster crop insurance but a permanent disaster fund would be good… Farmers told a House Ag subcommittee that improving and enhancing the crop insurance program would be a positive for improving the farmer safety net, but any changes for crop insurance have to be done so that the program is not negatively affected. Farmers also said they would back a permanent disaster aid effort as they want something that is simpler and delivers aid faster than the Wildfire and Hurricane Indemnity Program Plus (WHIP+). Farmers also said they would like to see the acreage bases and yields revisited relative to the farm bill safety net programs like Ag Risk Coverage and Price Loss Coverage programs.
Permanent ag disaster fund?... House Ag Ranking Member GT Thompson (R-Pa.) says he will support such a fund and will work with others on it. Any such effort should:
Not compete with crop insurance.

Be easy to implement.

Respond to disasters quickly.
Another court blocks race-based debt relief for now… A federal judge in Florida temporarily blocked part of the Biden administration's $4 billion debt relief payments for farmers of certain colors. U.S. District Judge Marcia Morales Howard ruled that the white plaintiff had established a "strong likelihood" that the policy violated his right to equal protection under the law. Her ruling said, "Section 1005's rigid, categorical, race-based qualification for relief is the antithesis of flexibility."
Senate could clear the Growing Climate Solutions Act today... It has more than 50 Senate sponsors and would put USDA in charge of certifying technical advisers and carbon credit verifiers. Senator Mike Lee (R-Utah) is pushing an amendment that Senate Ag Chair Debbie Stabenow (D-Mich.) says would seriously weaken the bill, which is intended to speed development of ag carbon markets. Lee's amendment would instead authorize USDA to publicize "common practices and common qualifications" of technical advisers and credit verifiers. Stabenow says that would "gut the purpose of the bill."
Supreme Court's Cedar Point Nursery decision bolsters protections of private property rights… Two growers in California challenged a 1975 regulation by the state's Agricultural Labor Relations Board that requires farmers to allow union organizers onto their property three hours a day for 120 days each year. They argued that the regulation was equivalent to a time-limited government easement and thus constituted what's known as a "per se" physical taking of property. Bottom line: the California regulation giving union organizers the right to recruit members on farm property is unconstitutional. Decision proponents say the Court's conservative majority has dealt a major victory for property rights.
Aggies will watch the Supreme Court on Monday… The highest court will consider whether to take up the meatpacking industry's petition for review of California's Proposition 12 and its prohibition on the sale of pork and veal unless those products are raised in sync with animal welfare requirements. The North American Meat Institute and hog stress the rules will increase sow mortality and decrease pigs per litter without benefitting consumers.
Expect Biden and Vilsack to detail the revised dairy donation program when they visit Wisconsin June 29… As of this morning, the proposed rule on this topic is still pending at the Office of Management and Budget (OMB) which received it on June 9.
Argentine ranchers not happy about restricted beef exports… Earlier this week, Argentina announced it will cap beef exports at half of last year's average level through August, an effort to curb domestic food inflation. In a joint statement, the Rural Societies of Tucuman and Salta provinces said the new policy will hurt production and the discourse regarding the measure "is loaded with lies." Argentina is the world's fifth largest beef exporter and a key supplier to China. The country completely banned beef exports mid-May, prompting farmers to respond with sales strikes of their own. In announcing the new restrictions, the Argentine government said its medium-term objective is to increase meat production from 3.2 MMT currently to 5.0 MMT each year, but it offered no details on how it planned to do so.
Senate hearing on livestock pricing… No consensus was reached, as expected. This is why Stabenow wants more time for the industry to reach agreement (that will take a major effort and time) and for panel lawmakers to discuss the topic. Bottom line: Any solutions/changes will come later rather than sooner. It's easier to talk about the topic than deal with it.
Dramatic retreat in boxed beef values continues… Live and feeder cattle futures faced pressure yesterday, taking back much of Tuesday's strong gains. Feeders in particular seem to be in a near-term holding pattern on ideas the corn market may be working on a near-term low. Boxed beef values fell $3.70 and $4.34, respectively, at midweek, with 119 loads changing hands. Choice beef has fallen more than $17 over the past week and Select has dropped $14.55. There was some additional cash cattle trade from $125 to $126 in Iowa and Nebraska yesterday, with Texas seeing a few sales at $122. Tomorrow, USDA is expected to report a 0.5% rise in the number of cattle on feed as of June 1.
Sellers continue to dominate lean hog market… July lean hog futures settled their $3.00 limit lower and left a gap to the downside on the daily chart yesterday, with August also gapping lower and settling $2.975 lower. Today, daily trading limits expand to $4.50. The market will first turn its attention to USDA's weekly export sales update, with particular note being given of shipments of the meat to China and Mexico. Then, the market will turn its attention to USDA's Quarterly Hogs & Pigs Report that's expected to show a 2.3% year-over-year dip in the U.S. hog herd as of June 1. Of note, July lean hogs are at an overly wide double-digit discount to the CME lean hog index. The two need to merge by expiration, which is just two weeks away. The pork cutout value edged a penny lower at midweek, but its now down roughly $17 for the week.
Overnight demand news… Japan's ag ministry bought 85,600 MT of food-quality wheat from the U.S. as well as 74,065 MT of the grain from Canada. Ethiopia issued an international tender to buy around 400,000 MT of milling wheat in cooperation with the United Nations.
Today's reports