First Thing Today | July 28, 2021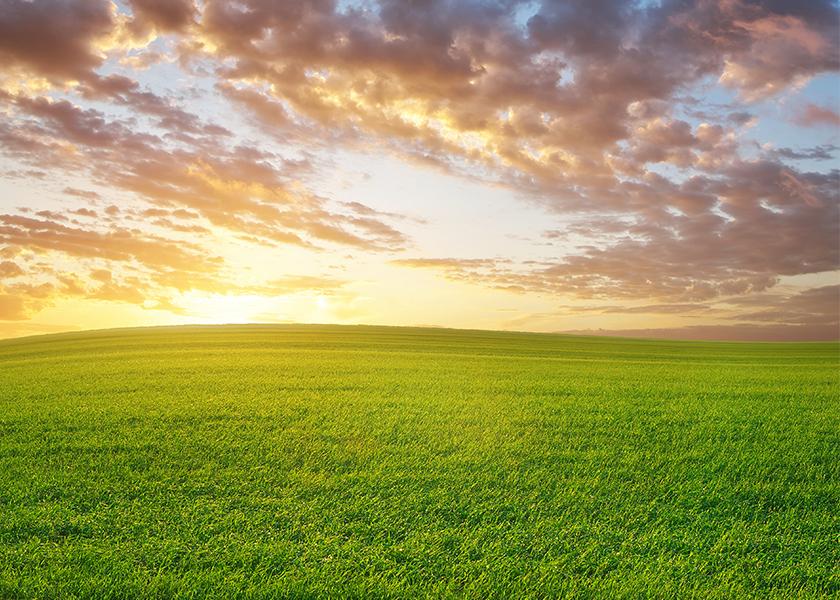 Corn and soybeans facing light pressure, spring wheat leading the wheat complex higher… Corn futures are trading low-range and mixed after two-sided action overnight. Soybean futures also saw two-sided action overnight and the market is currently paring losses and down 1 to 3 cents. Spring wheat futures have shot 9 to 18 cents higher, pulling the winter wheat market 10 to 14 cents higher. The U.S. dollar index and crude oil futures are slightly higher.
Excessive heat continues for central U.S., with severe weather possible… Heat advisories are once again in effect from South Dakota and the southern half of Minnesota to the Gulf and into eastern Illinois. The sultry weather could kick up some thunderstorms with severe wind gusts, large hail flash flooding and tornadoes Wednesday afternoon and night across the Upper Midwest, the National Weather Service warns. The heat will amplify rain needs for the dry northwest Corn Belt. But World Weather Inc. in an evening update said, "One of the largest precipitation changes in this evening's GFS model run was the decrease of rainfall from Oklahoma and the Texas Panhandle through the northwestern part of the Corn Belt Aug. 6-8." The weather watcher says the more likely scenario if for above-average temperatures, though a weak cold front could bring some thunderstorm activity.
Day 1 of spring wheat tour calculates a sub-30 bu. per acre yield… Scouts on Day 1 of the Wheat Quality Council's annual spring wheat tour found an average spring wheat yield of just 29.5 bu. per acre. That's well below 2019's 45.6 bu. per acre and the five-year average of 43.3 bu. per acre. Last year's tour was canceled due to the Covid-19 pandemic. The three-day tour through North Dakota and into neighboring states continues today, with final results to be released Thursday. North Dakota has been battered by drought and heat, with crop condition ratings at their lowest since 1988. Earlier this month, USDA projected the other spring wheat crop would yield a national average of just 30.7 bu. per acre.
Fed meeting ends today… Federal Reserve officials will resume deliberations today about how and when to begin paring their asset purchases amid an economic rebound clouded by supply-chain bottlenecks and rising Covid-19 cases. The central bank at the end of last year said it would continue to purchase $120 billion in Treasuries and mortgage-backed securities monthly until officials deemed they had achieved "substantial further progress" towards their goals of low unemployment and inflation reaching their 2% goal. With the Delta virus variant raging, the case for delaying an exit from stimulus is clear. The Fed is expected to hold rates near zero and repeat a vow to keep buying bonds at the current $120 billion monthly pace.
CDC again urges masks indoors for everyone, vaccinated or not, in areas of surging cases… The U.S. Centers for Disease Control and Prevention (CDC) on Tuesday recommended a return to indoor masking in public settings even for vaccinated Americans in places experiencing "substantial" or "high" coronavirus transmission rates. The CDC also signaled that schools should implement universal face-covering policies for students and teachers regardless of their vaccination status. The recommendations apply to counties where infection rates are higher than 50 new cases per day per 100,000 residents. That currently applies to roughly two-thirds of the nation's counties, some of which have seen infection rates surpass 300 new cases per 100,000 people. The move is a reversal from the CDC's May guidance, which said vaccinated people didn't need to wear masks or physically distance in most settings. The vaccines are still effective at preventing serious illness and hospitalizations, and most severe Covid-19 cases in recent weeks have been among the unvaccinated.
Lawmakers narrow gaps in attempt to get to end zone on physical infrastructure measure... Senators negotiating the terms of a $579-billion infrastructure plan settled some of the issues holding up an agreement. Meanwhile, President Joe Biden also has been engaged as he met yesterday with Senator Kyrsten Sinema (D-Ariz.), the lead Democratic negotiator in the infrastructure talks, as Democrats and Republicans wrangling over funding for mass transit and details about an extension of broadband access. A dispute over spending levels on water projects appeared to be resolved, according to Senators Mitt Romney (R-Utah) and Jon Tester (D-Mont.).
U.S./Russia talks… U.S. Deputy Secretary of State Wendy Sherman, fresh from trips to China and Oman, leads the U.S. delegation in Geneva at today's U.S./Russia Strategic Stability Dialogue. Bonnie Jenkins, the undersecretary of state for arms control and international security, joins Sherman following her Senate confirmation last week.
Canada dairy, Mexico biotech issues key concerns after the first year of USMCA… Canada's inadequate implementation of new market access for U.S. dairy, Mexico's foot-dragging on ag biotech approvals, and the lack of a chief ag negotiator nominee were some of the key ag-related issues that surfaced during a Senate Finance Committee hearing Tuesday held to mark the first anniversary of the U.S.-Mexico-Canada Agreement (USMCA).
Bunge also sees profits surge… Ag commodities trader Bunge Ltd. reported a 41% surge in profit the quarter ending June 30, driven by strength in agribusiness. Consequently, it raised its full-year 2021 adjusted income forecast by $1 to $8.50 per share. Yesterday, Archer Daniels Midland Co. reported a 52% surge in quarterly profits.
So, what's the reason, again, why food prices need to rise?... Mondelez, the maker of Oreos and Triscuits, said profit nearly doubled and revenue increased in the latest quarter, though costs and expenses also rose. Repeat: profit nearly doubled.
Early cash market test at steady to marginally higher prices… Some light cash cattle trade got underway at $124.50 in the Iowa market yesterday, with a few animals moving at $121 in Nebraska. But all was quiet at other locations. Last week, trade in the western Corn Belt ranged from $120 to $124. August live cattle ended yesterday just shy of $123. Also of note, feeder steers and heifers sold for $2 to $5 higher prices at a two-day Oklahoma City feeder cattle auction Tuesday, with steer and heifer calve prices also rising and demand said to be "moderate to good." Boxed beef prices have been climbing for nearly a week, and gains are picking up some momentum. Choice rose $1.80 yesterday and Select climbed $3.02; movement also climbed to 157 loads.
Trend of the hog market is still to the upside… Lean hog futures saw some light profit-taking yesterday, but the near-term trend of the market still favors market bulls. August lean hog futures ended yesterday nearly $5 under the CME lean hog index, which has recently trended sideways. The pork cutout value climbed 55 cents yesterday, with losses in hams and bellies tempering gains for other cuts. Movement picked up to 339.85 loads. Cash hog bids slipped a national average of 45 cents on Tuesday. Average hog weights in the Iowa/southern Minnesota/South Dakota market held steady at 278.1 lbs. the week ending July 24, which is 3 lbs. under year-ago.
Overnight demand news… Egypt bought 120,000 MT of wheat from Ukraine and 60,000 MT of wheat from Romania in a tender yesterday. Qatar is seeking 100,000 MT of bagged barley in an international tender. Jordan purchased 60,000 MT of wheat in an international tender.
Today's reports