First Thing Today | July 22, 2021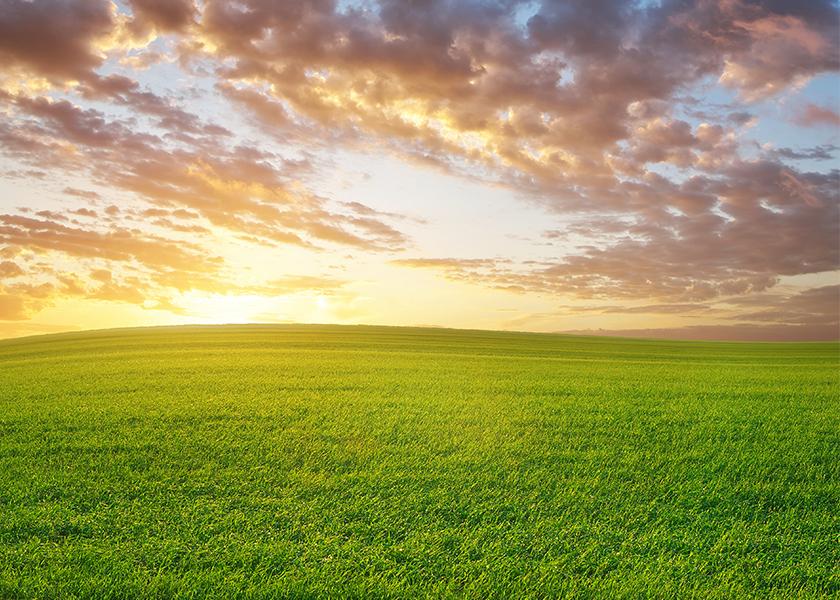 Profit-taking overnight… Corn futures are around 15 cents lower in most contracts and soybeans are down roughly 25 cents amid profit-taking. Wheat futures are also under pressure, with HRS wheat 14 to 23 cents lower, SRW wheat down 20 cents and HRW wheat around 15 cents lower. The market is on watch for signs the HRS wheat market has put in a top. The greenback is marginally lower with crude oil futures still trying to retrace Monday's price dive.
Expectations for today's Weekly Export Sales Report… The report is for the week ending July 15. 
| | | |
| --- | --- | --- |
|   | 2020-21 (MT) | 2021-22 (MT) |
| Corn | -100,000-300,000 | 100,000-400,000 |
| Soybeans | -50,000-200,000 | 100,000-450,000 |
| Wheat | NA | 350,000-600,000 |
| Soymeal | 75,000-300,000 | 100,000-200,000 |
| Soyoil | -20,000-20,000 | 0 |
Industry still trying to get a handle on Canada's wheat, canola crops… While USDA slashed its U.S. spring wheat crop estimate earlier this month, it only shaved just 500,000 MT off its Canadian wheat crop estimate that now stands at 31.5 MMT, despite the country's spring and durum wheat crops experiencing much the same struggles with heat and dryness, with no relief in sight. Those crops make up around 94% of Canada's wheat crop. The market was flabbergasted when Canada's WASDE equivalent report pegged the crop at a similar 31.4 MMT, with yields pegged 1% above the three-year average. Karen Braun, a market analyst at Reuters, comments that if Canadian wheat yields mirrored the 1988 slump of 37% in yields vs. the prior three years, "Canada's crop would plunge about 11.7 MMT (429 million bu.) from USDA's latest 31.5 MMT, not considering any possible acreage abandonment." In 2012, when the country was also dealing with heat and dryness, canola yields dropped around 20% from the average level. If this year was similar, that would drop at least 4 MMT from USDA's current 20.2 MMT canola crop estimate, Braun says.
Four major Ukrainian Black Sea ports have restricted grain loading operations due to poor weather… The country's state seaport authority detailed that the restrictions apply to the ports of Odessa, Chornomorsk, Mykolayiv and Pivdeny.
Flooding in central China… Central China is dealing with major flooding, with the transport and economic hub of Henan province particularly hard-hit. The situation has raised concern about the spreading of disease on farms as well as rising food and electricity costs. Heavy flooding in China's south last year was blamed for a resurgence of African swine fever. Around 200,000 hectares in farmland have also been hit by flooding. The province produces around a quarter of China's peanuts, a major source of cooking oil.
Farm-state lawmakers introduce bill to permit year-round sales of higher-blend ethanol… Senators Deb Fischer (R-Neb.) and Amy Klobuchar (D-Minn.) reintroduced the Consumer and Fuel Retailer Choice Act, a bill that would extend the Reid vapor pressure (RVP) volatility waiver to ethanol blends above 10%. It would allow retailers across the country to sell E15 and other higher ethanol blends year-round. This comes after a D.C. Circuit court struck down the Trump administration's waiver permitting year-round sales of such fuels. The measure will likely be rolled into an infrastructure measure; it's unlikely to clear on its own.
Republicans blocked Schumer timeline on infrastructure due to no text and incomplete pay-fors… Senate Republicans blocked Democrats' attempt to start formal debate on a bipartisan infrastructure plan Wednesday, saying Democrats are rushing the procedural vote before the final bill has been written. The Senate voted 49 to 51, failing to reach the 60 votes needed to proceed. This could be only a delay for President Joe Biden's infrastructure plan, as at least 11 Republicans said they would support the vote if it came up again Monday, when an agreement on the final details of the bill is expected. Talks are expected to continue.
FTC adopts policy statement to take on 'right to repair'… The Federal Trade Commission (FTC) today approved a policy statement which focuses on "right to repair," an action in part focused on the U.S. agricultural industry. The FTC approved a policy statement on the issue on a unanimous vote. "Restricting consumers and businesses from choosing how they repair products can substantially increase the total cost of repairs, generate harmful electronic waste, and unnecessarily increase wait times for repairs," FTC said. FTC says it plans to:
"Prioritize" investigations into these "unlawful repair restrictions."

"Scrutinize repair restrictions for violations of antitrust laws."

Look at whether repair restrictions run afoul of the Federal Trade Commission Act.
This has potential to change the landscape in agriculture relative to equipment fixes. Find more in today's "Policy Updates."
House approves legislation regulating 'forever chemicals'… The House on Wednesday approved a bill setting deadlines for EPA to implement drinking water regulations for so-called forever chemicals. Perfluoroalkyl and polyfluoroalkyl substances, commonly called PFAS, are widely used, man-made compounds that are found in manufacturing and consumer products like Scotchguard, flame-resistant materials and nonstick cooking surfaces. They have been found in water wells and thousands of water sources across the country. The bill approved Wednesday orders the EPA to designate two PFAS compounds as hazardous air and water pollutants and set drinking water regulations for their use within two years of the bill becoming law. It also gives the EPA four years to set regulations for the discharge of the chemicals in industrial runoff and wastewater, and five years to set standards for the use of the thousands of other PFAS compounds. The bill requires cleanup of PFAS-contaminated sites and reimburses local water agencies for efforts to reduce the amount of PFAS in drinking water.
Hoeven blasts Biden decision to extend Canadian border restriction… Biden extended the restriction on Canadian entry into the U.S. for nonessential travel until Aug. 21, even though Canada will admit U.S. visitors who can prove they are vaccinated against Covid-19 as of Aug. 9. Business travel including farm and agricultural travel between the two countries is permitted. "The Biden administration is refusing to take the steps needed to ensure our southern border is secure, while at the same time maintaining travel restrictions on our northern border, despite Canada's increasing vaccination rates," said Senate Agriculture Appropriations Subcommittee Ranking Member John Hoeven (R-N.D.). "This approach is not making our country safer and serves to undermine our economic recovery from Covid-19."
Indian boy dies due to bird flu… An 11-year-old boy in India has died due to an H5N1 strain of bird flu, the first such fatality for the country. Healthcare workers and the boys' family have been kept in isolation and authorities are working on contact tracing. The boy was from Haryana state in India's north, which has not reported any suspected cases of bird flu.
Softer cash cattle trade picks up, beef prices finally rise… Analysts will increasingly ready positions for coming USDA updates. Today, the department will issue its weekly update on beef export sales, followed by its monthly Cold Storage Report at 2:00 p.m. CT. The latter typically reflects little month-to-month change in frozen beef stocks during June. After the closing bell Friday, USDA will release its monthly Cattle on Feed Report and its biannual Cattle Inventory Report. Both are expected to show ongoing herd contraction, but there's a lot of uncertainty as to where Placements will come in. Light cash cattle trade took place yesterday around $122 in Iowa, with active trade at $119 in Kansas, from $118 to $119 in Texas, and near $122.50 in Nebraska. This represented a $1 to $3 retreat from action last week. Also of note, Choice and Select boxed beef values edged higher for the first time in a while on Wednesday, with a solid 161 loads changing hands.
Export sales and cold storage data a focus for hog trade… The pork cutout value climbed $1.75 on Wednesday, but movement slowed to 261.33 loads. Today, analysts will turn their attention first to USDA's weekly export sales report. Last week's update was rather disappointing, with weekly sales slowing dramatically and exports hitting a new low for the marketing year. Then after the closing bell USDA will issue its monthly cold storage update. On average over the past five years, frozen pork stocks have fallen 27.6 million lbs. from the end of May to the end of June. Cash hog bids dropped $3.06 nationally on Wednesday.
Overnight demand news… South Korea bought around 4,000 MT of GMO-free soybeans in an international tender to around 7,600 MT of the oilseed.
Today's reports