Unexpected rise in NOPA's August crush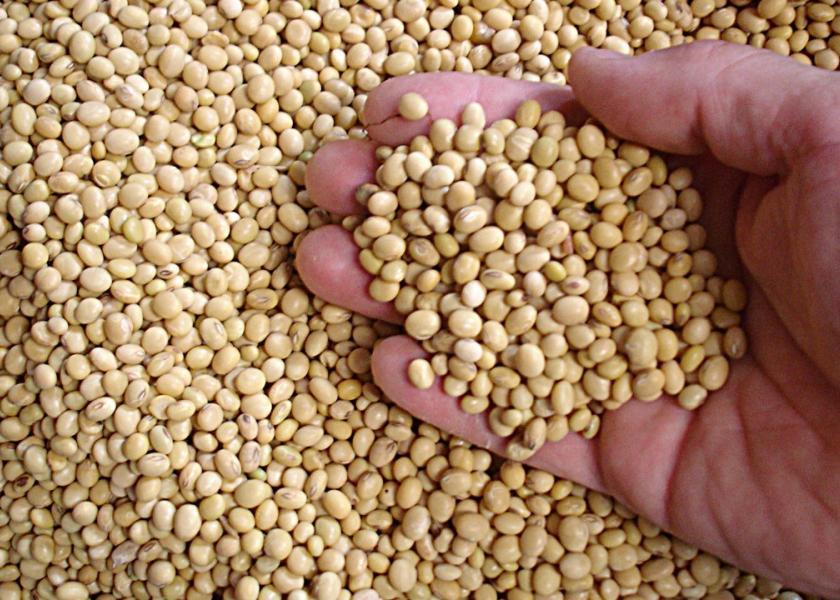 Members of the National Oilseeds Processing Association (NOPA) crushed 158.84 million bu. of soybeans last month, which topped all estimates in a Reuters survey of analysts and was 4.66 million bu. higher than their average projection. The August crush was up 2.4% from July but still 3.8% under year-ago levels. While this brought an end to a half-year streak of lower-than-expected NOPA crush tallies, the figure still represented a substantial slowdown in the crush pace from monthly records set the first five months of the crop year.
The NOPA crush for August implies a full crush of around 168.0 million bushels. Thus, today's data signals USDA's 2.140 billion bu. crush forecast for the 2020-21 marketing year that ended Aug. 31 is likely to be realized.
Analysts surveyed by Reuters had expected soyoil stocks to slide 62 million lbs. from July 31 to Aug. 31. But given unexpected month-to-month rise in crush, soyoil stocks climbed 51 million lbs. during the month of August to 1.668 billion pounds, according to NOPA. Implied use was also weaker than expected, contributing to higher stocks.
Soymeal exports climbed 19.1% over the past month to 856,619 MT, NOPA reported. That represented a 13.5% rise vs. year-ago.