StatsCan slices its crop estimates, again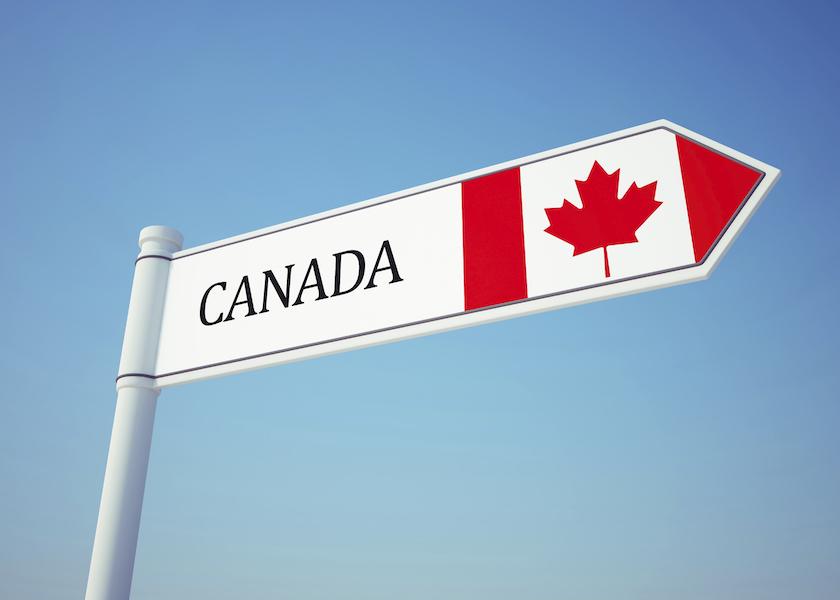 Statistics Canada (StatsCan) now estimates Canada's 2021 total wheat crop at 21.715 MMT, based in part upon satellite and agroclimatic data. That would be a 38.3% plunge from 2020-21 and a 1.233-MMT retreat from its forecast at the end of August. The new estimate was near in line with analysts' expectations for a 21.9 MMT all wheat crop, according to a Reuters poll. The statistics agency also noted harvest is well advanced across the Prairies thanks to advanced development of the drought-stricken crop.
Canada's spring wheat crop is now estimated at 15.321 MMT, a dramatic 40.7% under year-ago levels, with the durum wheat crop estimated at 3.545 MMT, which would be a 46.1% year-over-year dive. Analysts surveyed by Reuters expected the USDA-equivalent to peg the spring wheat crop at 15.2 MMT and the durum wheat crop at 3.8 MMT.
Adverse weather also had a major impact on Canada's canola crop, which StatsCan now estimates at 12.782 MMT, 34.4% under year-ago levels and well under its 14.749-MMT forecast two weeks ago. This would be the smallest canola crop since 2010, if realized. StatsCan's forecast was also lighter than the 13.6-MMT canola crop analysts polled by Reuters anticipated.
StatsCan now estimates Canada's barley crop at 7.141 MMT, which would be a 33.5% drop from year-ago and a bit lighter than the 7.5 MMT analysts expected for 2021 on average. On Aug. 30, StatsCan estimated Canada's barley crop would total 7.836 MMT.
MarketsFarm Editor Mike Jubinville comments, "Lower production has largely been driven by ongoing drought conditions in Western Canada, which has severely punished yield potential. Today's numbers fall in much closely to MarketsFarm ideas."