Pro Farmer Crop Tour: A Fact-Finding Mission
By Brian Grete and Sonja Begemann
Ahead of the 2020 Pro Farmer Crop Tour, crop condition ratings were strong. Yet, dryness was expanding across areas of the Corn Belt. 
A team of crop scouts set out Aug. 17–20 to assess yield potential. After pulling more than 1,500 corn and 1,500 soybean samples across seven states, the verdict was in on how widespread and intense the drought issues had become in the leading corn-producing state — and other areas of the Corn Belt.
Gut-Wrenching Devastation
On Aug. 10, a damaging derecho storm tore through Iowa and scouts were among the first to see the storm's wreckage.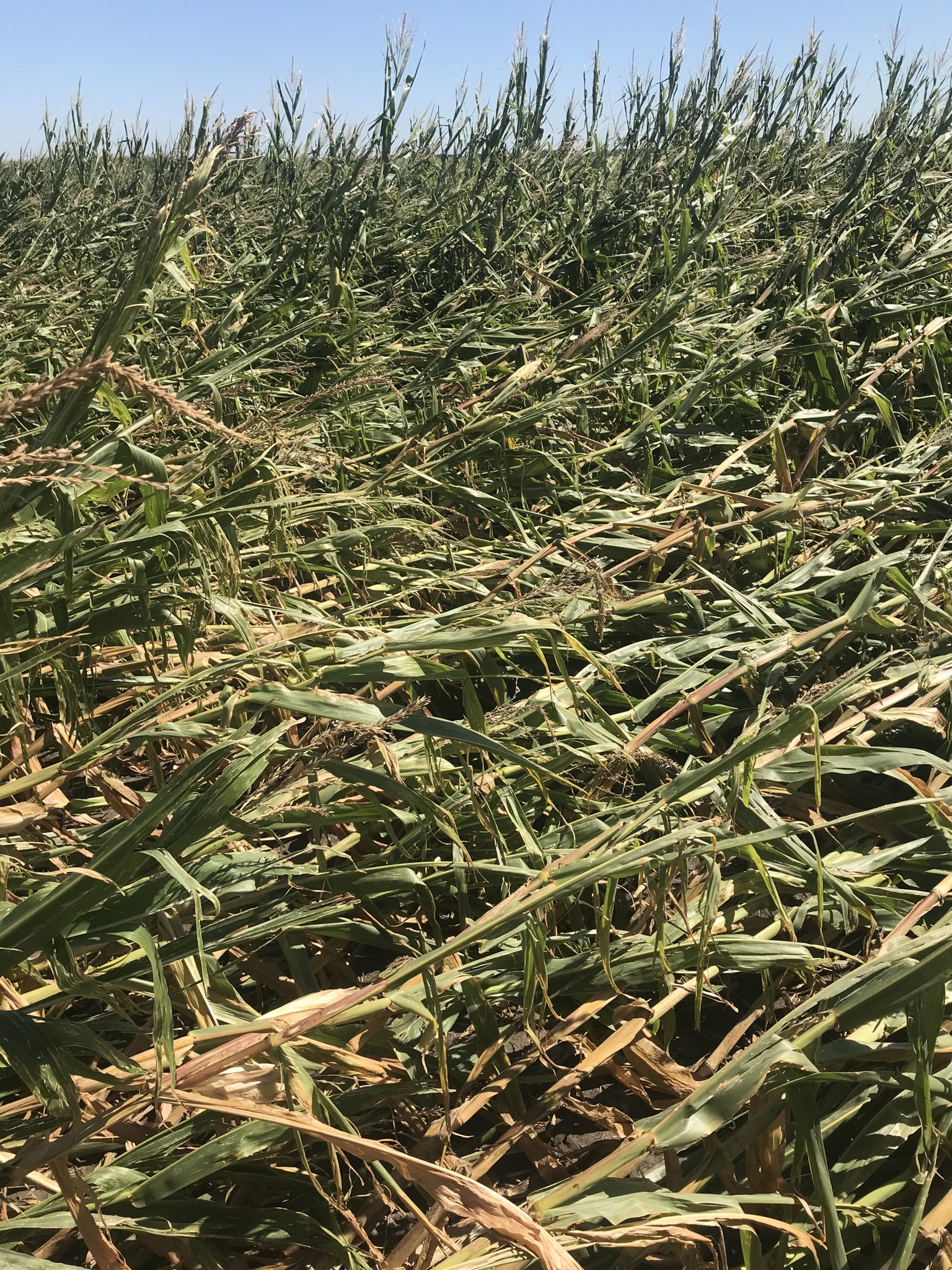 "There was just gut-wrenching devastation," says Kyle Wendland, a farmer and Tour scout. "There's damaged bins, trees down and the corn seems to have taken it hard, ear counts in some areas were down to 20 to 40."
The wind-damaged areas were shocking to see, but more surprising still were the areas untouched by the derecho winds. The 
damage centered largely on the eastern and east-central part of the state, but even greater yield loss was recorded elsewhere.
"We need to figure out how many bushels we lost to the drought and how many we lost to the derecho," says Peter Meyer, S&P Global Platt. "In my opinion, the drought is a bigger story than the derecho."
The entire state of Iowa was at least 'abnormally' dry, with extreme drought recorded in the west and west-central regions of the state. Additionally, dry conditions are impacting more than just the Hawkeye state, as most of Nebraska is abnormally dry and the north half of Illinois and Indiana are plagued by dry conditions.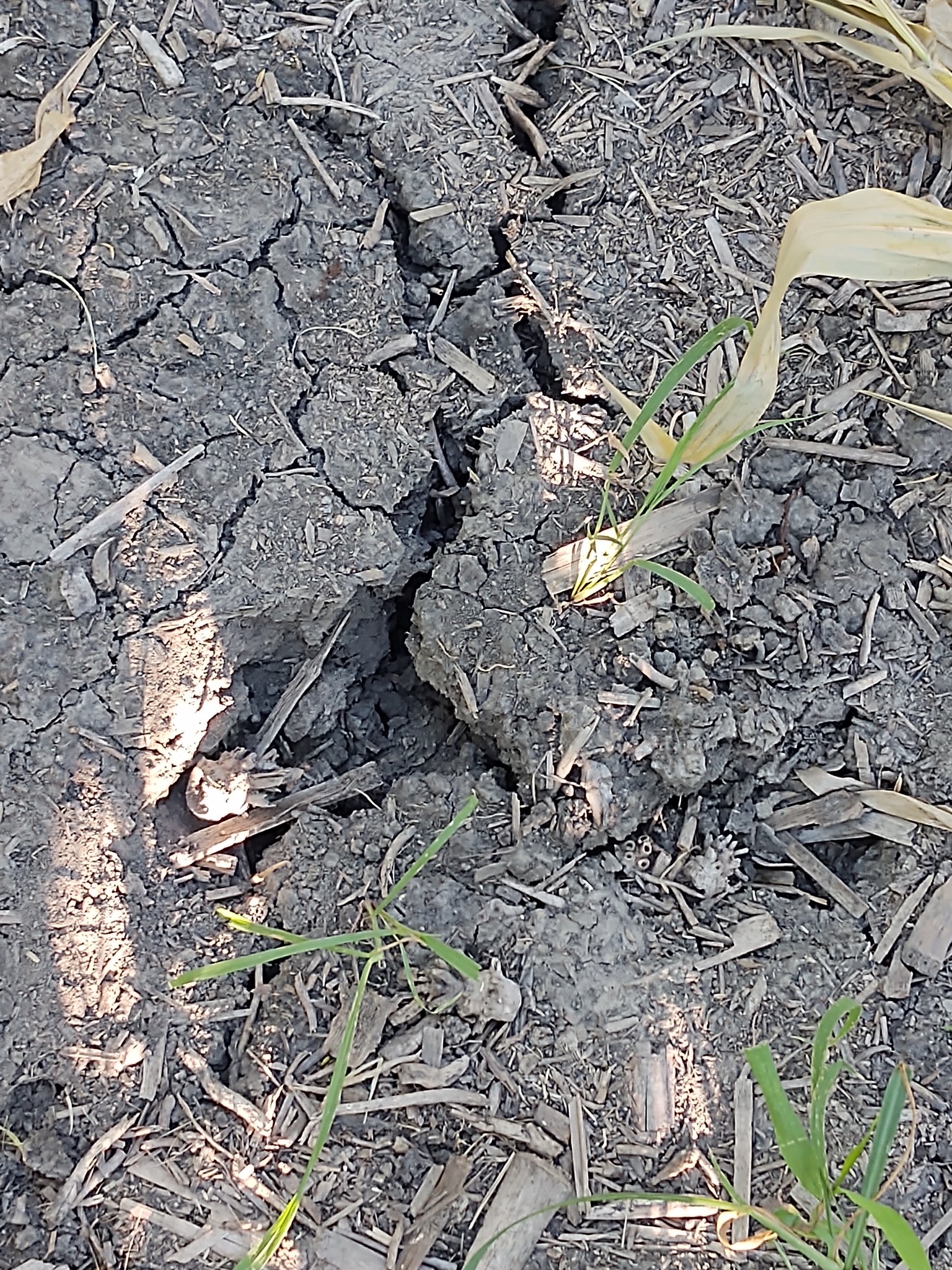 Corn Yield in Jeopardy
Dry conditions led to major tip-back, kernel abortion, stalk desiccation and other agronomic challenges that will affect final yield, not to mention harvestability. 
The average of corn samples was 180.82 bu. per acre. The Pro Farmer yield estimate at 177.5 bu. per acre aligns with USDA's Sep-tember estimate of 178.5.
Of the 1,542 corn samples pulled, 826 (53.6%) were above the Tour average of 180.82 bu. per acre, while 716 (46.4%) were below. Nearly one-third of the samples randomly pulled measured more than 200 bu. per acre.
Late-season drought and the Aug. 10 derecho robbed this year's corn yield in the Tour states. How much of the remaining yield makes it into bins or storage piles is uncertain, especially in Iowa. While Iowa might pull down the national yield, areas outside of the states sampled on Crop Tour will boost yields this year. The data points to a record national yield — if the crop can hang on. 
Big-Time Pod Potential
The 1,525 soybean samples showed a heavily podded and extremely consistent soybean crop. Average Tour pod counts ranged from a low of 1,085.84 in Minnesota to a high of 1,297.93 in Nebraska. (On the Tour, scouts count pods in a 3'x3' square instead of yield be-cause the number of pods it takes to make a bushel is different in each state and varies from year to year.) 
Soil moisture ratings were down versus year-ago in all seven states. This year's soybean crop has more to gain or to lose than any other previous year based on post-Tour weather.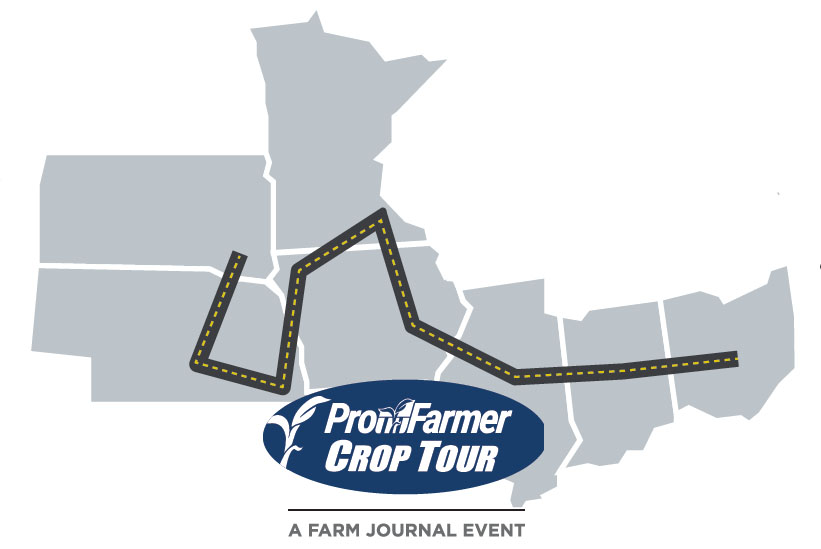 MINNESOTA: Corn showed big, heavy ears with higher ear counts, grain length and kernel rows around than average. Soybean pod counts were high and point to a record soybean yield. Soybeans needed another rain to finish.
SOUTH DAKOTA: This year marks the best corn crop Pro Farmer has seen in the state. Another rain would clinch the deal. Soybeans are uniform, and with rain the crop could be a monster.
NEBRASKA: Irrigated yields were decent but not shockingly high. Dryland yields likely won't drag down the average. Soybean fields were clean, but need a rain to get across the finish line without aborting pods — risk is to the downside.
IOWA: Western Iowa yields were diminishing because of drought. Wind did destroy some of the crops across a wide swath of the state. While some will be harvested, further yield loss is likely. Soybeans were in desperate need of a rain; soil moisture was down 46%.
ILLINOIS: Soybean pods were consistent, but needed rain to finish strong. Corn wasn't looking like a bin-buster. Ear counts were below average, but grain length could be a savior with good weather. Corn had more to lose than to gain.
INDIANA: Corn was variable, but rains could help along with mild weather. About one-third of the state's corn crop still needed time to develop. Soybeans were consistent and well podded but dry. Another rain would help fill flat pods.
OHIO: Corn is too variable, because of dry areas, to beat the 2018 record of 187 bu. per acre. Late-season rain could be the deciding factor on which way corn yields go. Soybeans also need a rain to ensure the crop beats its 2018 record of 56 bu. per acre.