NWS: Wetter October outlook for the Midwest and Plains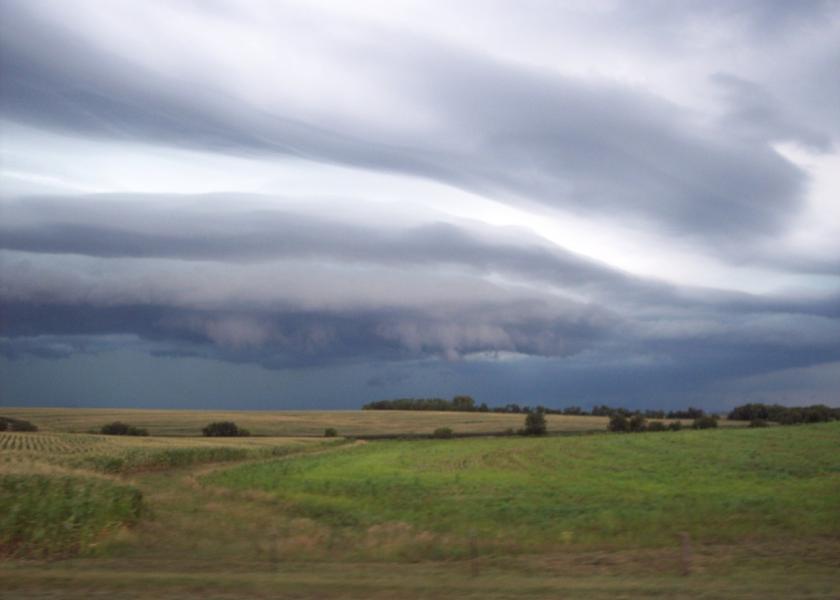 The National Weather Service (NWS) revised its one-month temperature and precipitation outlooks at the start of October, including some significant changes on the precipitation front. NWS now gives above-normal odds for wet weather from eastern North Dakota through Wisconsin southward from Texas to Florida. Previously, NWS gave elevated odds for wet conditions in the far eastern Corn Belt as well as Minnesota and Wisconsin.
This could slow harvest efforts in the Midwest and add to concerns with foliar disease in the eastern Corn Belt, though harvest is off to a quick start. The moisture would be welcome for winter wheat producing areas, but more moisture could lead to quality issues with the southern cotton crop. There are now equal chances for normal, below-normal and above-normal precipitation in the far eastern Corn Belt.
The October temperature outlook is still quite warm for the bulk of the country, through the area with the highest odds of elevated temperatures shifts a bit northward to encompass Minnesota, much of Iowa, Wisconsin, Michigan and northern Illinois. Odds for warm temperatures also now include states along the Gulf, but elevated odds for high temps this month no longer include the western third of the country.