Jerry Gulke: A Tale of Two Crops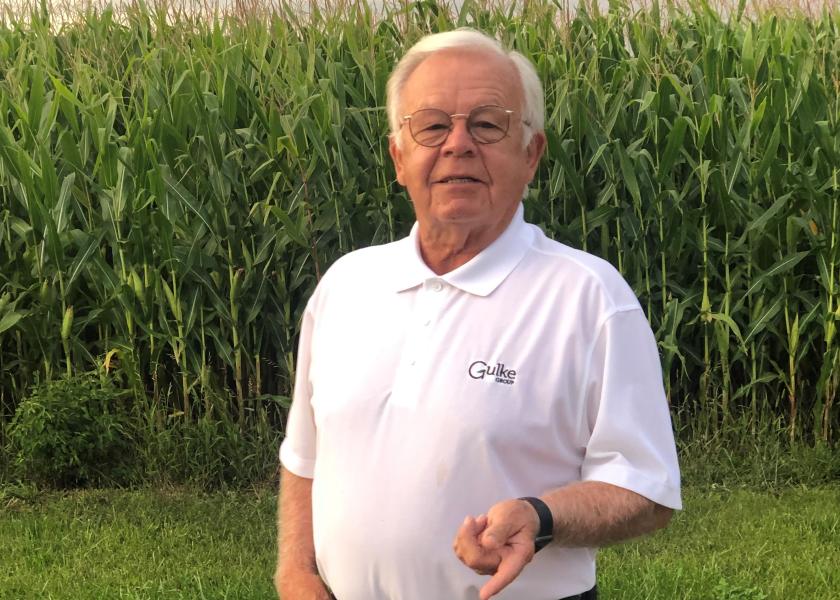 This week scouts on the 2021 Pro Farmer Midwest Crop Tour will visit corn and soybean fields across the Midwest, to provide boots-in-the-field glimpses of this year's crop production. This tour is fresh on the heels of the Aug. 12 Crop Production report from USDA's National Agricultural Statistics Service (NASS).
For 2021, USDA forecasts soybean and corn production up from 2020:
Soybean production is up 5% from last year, forecast at 4.34 billion bushels, with a national average yield of 50 bushels per acre.
Corn production is up 4% from 2020, forecast at 14.8 billion bushels, with a national average yield of 174.6 bushels per acre.
The Aug. 12 report offered several surprises that supported prices. The biggest one was a 5-bu.-per-acre cut in the national corn yield. 
"It was certainly a surprise to me that NASS would do that," says Jerry Gulke, president of the Gulke Group. "They, of course, didn't do a boots-on-the-ground survey for this report—it was strictly satellite and farmer opinions. Now they have to come into the fields in September and prove that it's 174.6 bushels per acre national average corn yield."
Gulke says the increase in prices were a valid reaction to the new information. 
"September corn has been trending down," he says. "And the difference between September and December narrowed up some more."
Gulke recently took his third personal tour of Midwest crops. Ten days ago, he headed from Illinois to Wisconsin, through Minneapolis to South Dakota and finally North Dakota.
"There were naturally some areas that were not so hot," he says. "You could tell where rains were missed, and you saw stress."
In North Dakota, Gulke knew the crop was bad, but it is officially terrible.
"It was worse than I thought; the corn is 2' high," he says.
But in other areas, the soybean crop had a miraculous recovery from what he'd seen in the same areas in June.
"Soybeans made remarkable recovery towards achieving a respectable yield improving in appearance from Minot, N.D., to Jamestown, N.D. on to Milbank, S.D. and east to Jackson, Minn., on through Iowa and back to Rockford, Ill.," he says. "Outside of the area from Brookings to Sioux Falls where obvious corn was stressed, I saw no bad soybean crops and corn crops that were unexpectedly good from a yield standpoint when looking in field."
The key, Gulke says, will be if the promised rains developed.
"We are fast running out of gas," he says. "If we miss these rains, North Dakota and South Dakota probably deteriorates—North Dakota more so. I think it stops at the Iowa border, and I don't think you hurt Iowa much anymore where they got rain. I will be interested to see what Pro Farmer sees."
Check the latest market prices in AgWeb's Commodity Markets Center.
Jerry Gulke farms in Illinois and North Dakota. He is president of Gulke Group. Disclaimer: There is substantial risk of loss in trading futures or options, and each investor and trader must consider whether this is a suitable investment. There is no guarantee the advice we give will result in profitable trades. Past performance is not indicative of future results.