First Thing Today | June 1, 2021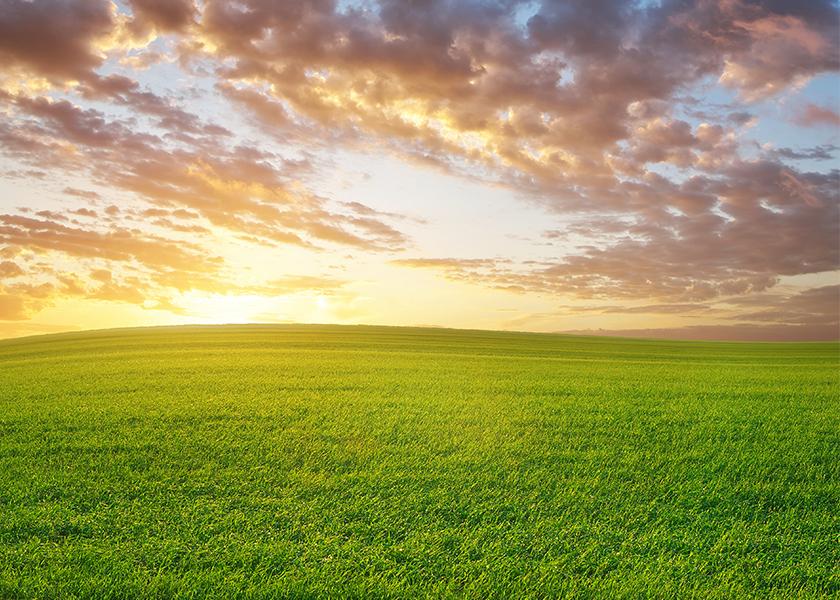 Chilly weekend has grain and soy futures rallying… Corn futures have shot 10 to 17 cents higher, with new-crop leading gains. Soybean futures are up 12 to 13 cents, as tight carryover supplies means there's little room for error on the 2021-22 U.S. bean crop. Winter wheat futures have rallied 14 to 15 cents. Spring wheat have soared 30-plus cents on the weekend freeze. The U.S. dollar index is under pressure. Crude oil futures are soaring.
Frosts and freezes for the Upper Midwest over the holiday weekend… Temperatures dipped below freezing over Memorial Day weekend in the Upper Midwest and Northern Plains, raising questions about slowed development and the possibility some replanting will be needed. World Weather Inc. commented that in North Dakota and the southwest corner of Manitoba, "temperatures in the 30s and a few extremes in the upper 20s were cold enough to induce some damage" to crops, with canola, sugarbeets, dry beans and pulses likely seeing the most damage. It says some corn and soybeans were also likely damaged, but assessment will take time. The weather watcher did not comment on freezing temperatures elsewhere, including northern Iowa. University of Minnesota Extension Agronomist Seth Naeve says it's difficult to know how to react to sub-freezing temps this early in the growing season. USDA's first condition rating for corn will be released today. Last week, state statisticians rated 78% of the Iowa corn crop and 71% of Illinois' corn crop "good" to "excellent." Warm, dry weather is likely for the northern Midwest and Northern Plains and into the Canadian Prairies the next two weeks.
Marked soy crush retreat expected to be reported for April… Soybean processors in the U.S. will likely report they crushed 5.133 million short tons (171.1 million bu.) of soybeans during April, according to analysts surveyed by Reuters. That would be a notable retreat from 188.2 million bu. crushed in March and last year's 183.4 million bu., which was the strongest April crush on record. Analysts expect April 30 soyoil stocks to total 2.171 billion lbs., which would be a 74-million-lb. decline for the month and a 431-million-lb. retreat from year-ago.
Cordonnier holds South American crop estimates steady; concerns linger about Brazil's safrinha crop… South American Crop Consultant Dr. Michael Cordonnier maintained his Brazilian corn crop estimate of 95 MMT this week, and his bias is neutral to lower going forward. He says this could just be a pause in the downward trend for the crop. "On the positive side, the crop received some rain about 10 days ago and there was more rain in Parana over this past weekend that will help some of the later planted corn. On the negative side, some of the safrinha corn remained dry and there were light frosts last week in western Parana with more cold temperatures forecasted for this week," he says. Cordonnier still estimates Brazil's soybean crop at 134 MMT, and his bias is neutral to slightly higher going forward. He made no change to his Argentine bean or corn crop projections of 45 MMT and 46.5 MMT, respectively.
IKAR raises Russian wheat crop peg… The ag consultancy IKAR now forecasts Russia's 2021 wheat crop at 79.5 MMT, up 500,000 MT from its previous forecast. The consultancy cited improving weather for crops in Russia's southern regions and a large sowing area for spring wheat in Russia's central region.
Ukraine's wheat exports still shy of 16 MMT with one month left in the marketing year… With just a month remaining in the marketing year, Ukraine has exported 41.85 MMT of grain, which lags year-ago by 23%. Last year's crop was much larger. Shipments to date include 15.88 MMT of wheat, 21.14 MMT of corn and 4.17 MMT of barley. Wheat shipments are unlikely to bump up against the wheat export cap of 17.50 MMT for 2020-21.
State weather office expects average Indian monsoon… India will likely receive 101% of the average rainfall of 88 centimeters for the June through September rainy season, forecasts the state-run India Meteorological Department (IMD). This falls well within the 96% to 104% parameter for "normal" rainfall, as defined by IMD. Mrutyunjay Mohapatra, director general at the weather office, said the monsoon will likely be well distributed.
The week ahead…The House and Senate are in recess in observance of Memorial Day. President Joe Biden and congressional Democratic leaders missed several Memorial Day "deadlines." That list included the infrastructure bill and U.S./China competitiveness legislation. Some say Biden and congressional Democrats have a shorter and shorter timeline on leaving bipartisan infrastructure talks and just going at it alone. Meanwhile, Senate leaders agreed to a deal on Friday to push back consideration of the bipartisan U.S./China tech competitiveness legislation (U.S. Innovation and Competition Act) until after the Memorial Day recess. The China-focused legislation could be the last bipartisan effort the Senate can make happen this year. It currently includes a controversial amendment dealing with online country-of-origin labeling (COOL). The Fed's Beige Book will be out Wednesday and the May jobs report will be released Friday.
Biden budget shows blueprint for dramatic changes, some which could clear via reconciliation… While Republicans are already labeling Biden's huge budget proposals "dead before arrival," they show an aspirational presidency who wants to change the direction of the United States. Of the $6 trillion in spending Biden is proposing for next year, more than half is for Social Security, Medicare, Medicaid and other mandatory federal obligations that are set in law. Much of the rest maintains funding for existing military and domestic programs. Biden also formally proposed an average 2.7% pay increase for federal civilian employees in 2022 as part of his fiscal 2022 budget proposal. The president's budget includes a $14-billion increase to tackle the climate crisis; $10.7 billion more to combat the opioid epidemic; an additional $20 billion for schools in high-poverty areas; and an $8.7-billion increase for the Centers for Disease Control and  Prevention to boost its ability to detect and respond to global health crises like the Covid-19 pandemic. Biden's tax policies would bolster federal revenue by about $3.6 trillion over the decade. Most of that increase comes from higher corporate taxes. Find more details.
Info coming soon on Pandemic Cover Crop Program (PCCP)… Agricultural producers who have coverage under most crop insurance policies are eligible for a premium benefit from USDA if they planted cover crops during this crop year. The Pandemic Cover Crop Program (PCCP), offered by USDA's Risk Management Agency, helps farmers maintain their cover crop systems, despite the financial challenges posed by the pandemic. PCCP provides premium support to producers who insured their spring crop with most insurance policies and planted a qualifying cover crop during the 2021 crop year. The premium support is $5 per acre, but no more than the full premium owed. Illinois, Indiana and Iowa have existing programs for producers to receive a premium benefit for planting cover crops. In these states, participating producers will receive an additional benefit. All cover crops reportable to FSA are eligible and include cereals and other grasses, legumes, brassicas and other non-legume broadleaves, and mixtures of two or more cover crop species planted at the same time.
China said married couples may have up to three children… This is a major policy shift from the existing limit of two. China's recent once-in-a-decade census showed that the population grew at its slowest rate during the last decade since the 1950s. Data also showed a fertility rate of just 1.3 children per woman for 2020, on par with aging societies like Japan and Italy.
Employers can require Covid-19 vaccine under federal law… U.S. employers could require all workers physically entering a workplace to be vaccinated against Covid-19, the federal government said Friday. The Equal Employment Opportunity Commission issued updated guidance stating that federal laws don't prevent an employer from requiring workers to be vaccinated. But in some circumstances, federal laws may require the employer to provide reasonable accommodations for employees who, because of a disability or a religious belief, aren't vaccinated. The new guidelines also say that federal laws don't prevent or limit incentives that can be offered to workers to voluntarily take the vaccine. And employers that are administering vaccines to their employees may also offer incentives, as long as the incentives aren't coercive.
Cybersecurity attack meat supplier JBS' IT systems in U.S. and Australia... JBS USA, the world's largest meat supplier, says it was the target of an "organized cybersecurity attack." In a statement, JBS, which has its U.S. headquarters in Greeley, Colorado, said the attack affected some of its servers supporting its North American and Australian IT systems. "The company took immediate action, suspending all affected systems, notifying authorities and activating the company's global network of IT professionals and third-party experts to resolve the situation," the company said in its statement. "The company's backup servers were not affected, and it is actively working with an Incident Response firm to restore its systems as soon as possible." The impact on consumers is unclear at this time.
Argentina suspends 12 beef exporters, investigating five others… Argentina has temporarily shut down 12 beef exporters, citing "irregular" operations. The government has also seized more than 220 MT of meat. The minister says another five firms is also under investigation. This comes in the midst of a 30-day ban on beef exports four the country, which ranchers responded to with a sales halt of their own.
Beef production drops notably…Beef production last week fell an estimated 5.9% from the week prior, according to USDA's weekly update. This comes at a time when beef prices are soaring. Choice climbed another 99 cents to $330.97 per cwt. on Friday and Select set back $3.20. But the lower grade is still above $300 a hundredweight. Movement slowed to 80 loads. But the cash market remains disconnected from the product market, with last week featuring steady to slightly higher trade. Traders are increasingly questioning how much upside cattle prices may have and whether grilling demand has been filled.
Hogs soar into month's end… Lean hog futures ended last week and the month of May on a strong note with nearby contracts hitting new contract highs and nearby futures soaring to their highest level since 2014. That paired with a high-range close Friday sets the stage for followthrough buying as traders return from a long holiday break. The pork cutout value edged 22 cents higher on Friday, with movement edging higher. Cash hog bids fell $1.89 for the day after strong gains to start the day. Last week's kill edged 0.6% lower from the week prior, with pork production sliding 0.9%, with holiday downtime curbing the weekend kill.
Overnight demand news…. Iran issued an international tender to buy about 60,000 MT of milling wheat. It also issued international tenders to buy 30,000 MT of soyoil and 30,000 MT of sunflower oil. Saudi Arabia bought 562,000 MT of wheat in a tender. Algeria purchased at least 200,000 MT of durum wheat in a tender. Indonesia bought around 240,000 MT of animal feed wheat. Jordan issued an international tender to buy 120,000 MT of animal feed barley. Bangladesh's state grain buyer has received offers in its tender to buy 50,000 MT of wheat from global origins, excluding Israel.
Today's reports